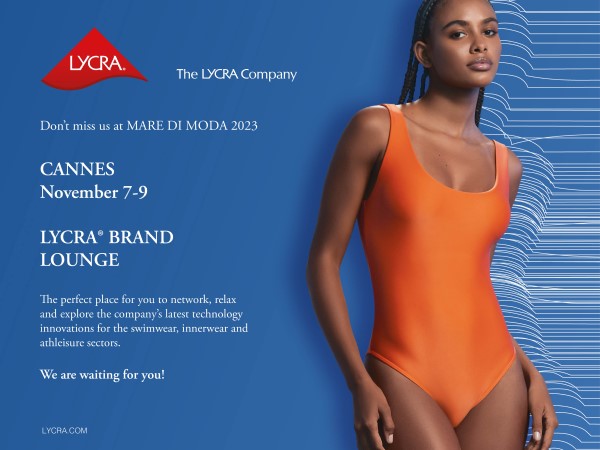 Be Inspired at Mare di Moda Cannes 2023
Visit the LYCRA® Brand Lounge to see solutions for Spring / Summer 2025 trends and the latest LYCRA® fiber elastane innovations for durable, adaptable, and sustainable clothing.

The LYCRA Company is showcasing LYCRA® brand fibers that deliver adaptability and durability to swimwear, lingerie, and athleisure apparel. Stop by to discover the benefits of new LYCRA® ADAPTIV BLACK fiber, LYCRA® ADAPTIV XTRA LIFE fiber, and more!

Sustainability Matters

Discover fibers made with recycled materials that reduce waste and learn about the development of bio-derived LYCRA® fiber made with QIRA®. This innovation will be made with field corn instead of fossil-based raw materials to help reduce the environmental impact of a garment.

Want to learn more about The LYCRA Company's extensive sustainability efforts? Download a copy of its second annual 2022 Planet Agenda Update to read a comprehensive overview of its progress against its 2030 goals. You can also attend the company's seminar at Mare di Moda:  Let's Talk About Circularity. 

Want to  learn more or set up a meeting?

Visit the MarediModa Show preview

LYCRA® is a registered trademarks of The LYCRA Company.