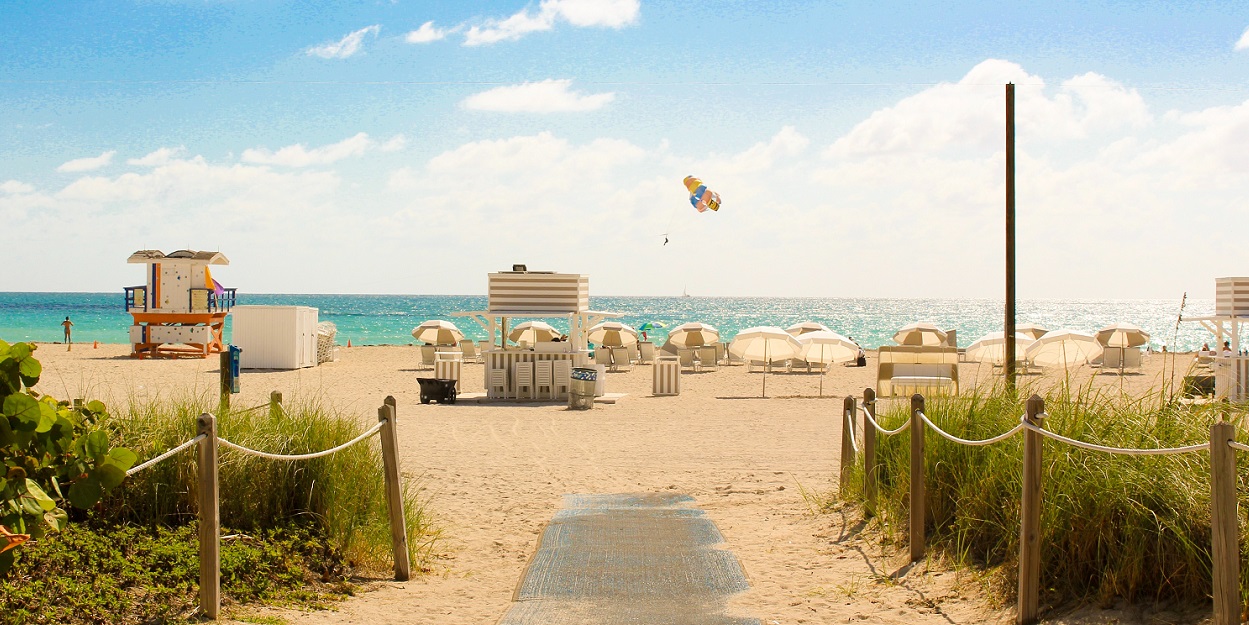 Destination Miami. MarediModa is back to Florida after two years.
A group of MarediModa exhibitors is returning to Miami on the occasion of the Swim Week after two years of absence that have increased the wait. A mission which expects to be crucial and long awaited to present the European collections to buyers from South and North America during one of the most important beachwear event in the world.
A not-to-be missed proposal of collections of fabrics & accessories from: Italy, France, Spain and Germany. Elegant and sophisticated plains, unique and iconic prints, bright and fresh colors, jacquard, flock prints, laminated and metallic fabrics, lace, embroidery, precious finishes, hi-tech and sustainable fabrics. Fabric and accessories producers together with an Italian private label manufacturer.
Visitors will be granted free of charge access both to the Trend Book S/S 2024 and the video by trend forecaster David Shah.
July 17-18-19
From 9:30 a.m. to 6:30 p.m.
Hotel Boulan – 2000 Collins Ave, Miami Beach
RSVP: info@maredimoda.com