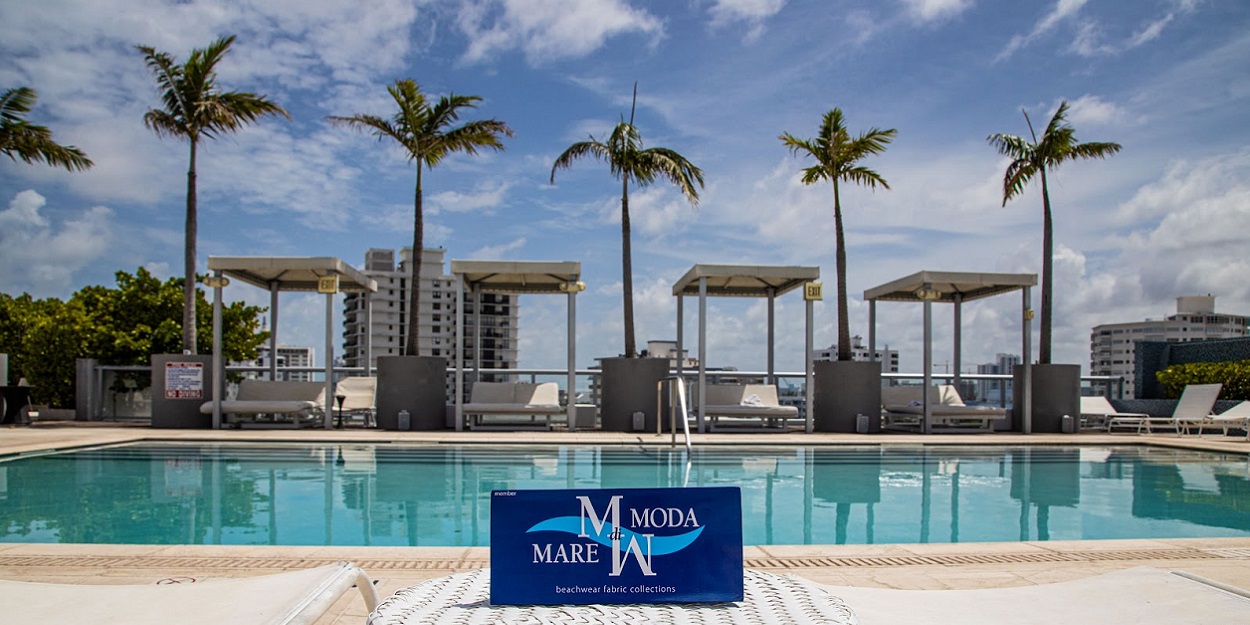 A great success for Maredimoda Miami: the beachwear textile of controlled origin, traceable and sustainable captivates the american buyers.
After a two years' forced pause due to pandemic travel restrictions, MarediModa Miami lights up the relationship between European beachwear textile companies and major American and international brands. MarediModa, which is traditionally held in Cannes, expands its range of action through local missions to bring European textile culture and expertise closer to the overseas markets.
"MarediModa way of operating is  known all over the world – underlines Claudio Taiana, president of MarediModa – and today this format keeps up with the current times. Think about the numerous customers in search of reliability and innovation which are back to Europe to find traceable and sustainable products. We brought our know-how, creativity and textile tradition to Miami. We met clients from the USA, Canada, Peru, Australia, Costa Rica, Venezuela, Colombia and the Caribbean in general.
Miami offered a unique opportunity to all participants to show their S/S 2024 collections of fabrics for beachwear to leading Pan American and international brands on the occasion of the well-known Miami Swim Week. The MarediModa Miami format, which partially coincided with the Swim Show, Cabana and Hammock events, lasted a day more after the end of the other trade shows, to allow customers to better organize their visits according to their needs.
The 2022 edition marks the decisive restart of the event which is already scheduled for the next year showing an increase in the number of exhibitors.
Following the opinion of buyers and the direct investigation of the US market, it emerged a strong tendency from American brands to abandon their production in China and in the Far East in general on behalf of the American continent, especially Colombian. Now it is up to MarediModa to seize this opportunity and provide a premium response to Latin American manufacturers. That's why we are considering the possibility to organize a commercial mission to Colombia, which we has successfully experienced in 2012.
Next date: MarediModa Cannes at the Palais des Festivals from 8 to 10 November