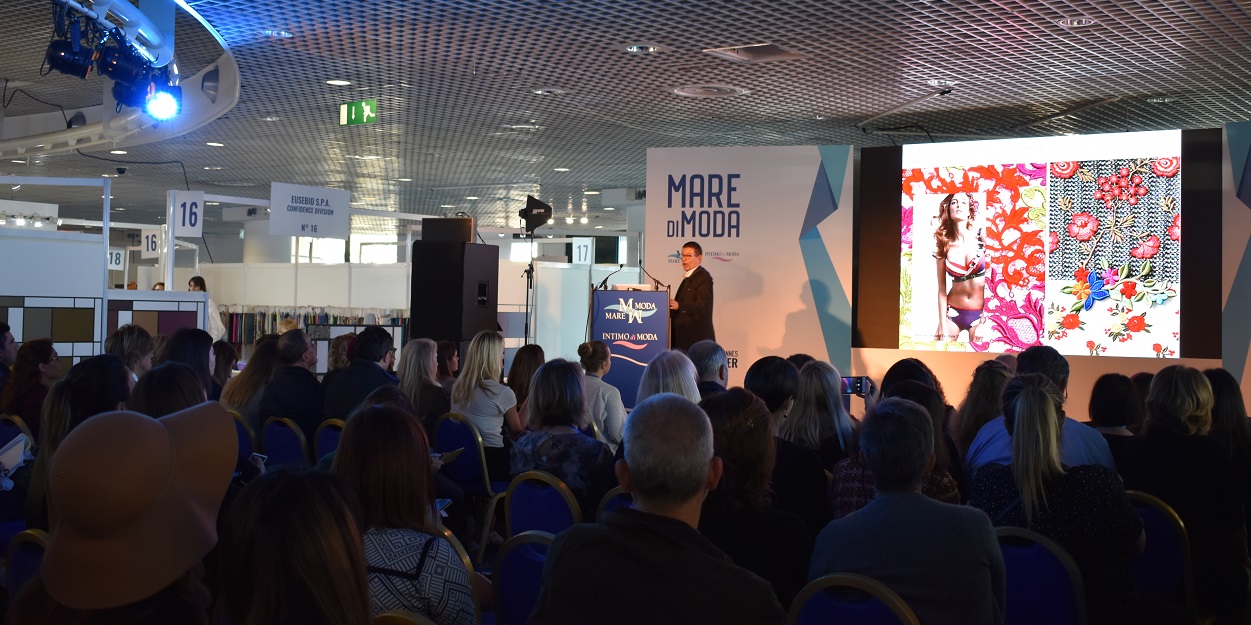 An edition definitely not to be missed!
We will all remember this Edition. There will be opportunities for in-depth study, events, presentations. The starting point is the round table on the theme of fashion communication with two special guests: Janne Baetsen, cultural identity developer, and Settimio Benedusi, photographer. Next, the presentation of the official trends of the tradeshow and the in-depth study by Arnaud Ruffin on LYCRA® FitSense™ new technology. Moreover, there will be Beachfabrictrends and the launch of the new The Best of fabrics by Intima Media Group. Finally, the new project MdM Talking Fabrics by David Shah: a guided tour with a focus on trends for the summer of 2021. A new, even more engaging, evening dedicated to THE LINK fashion contest; MarediModa talent scouting will amaze you with the fashion show of the beachwear, underwear and athleisure collections created by the nine finalists selected from the most prestigious European schools.
Click here to receive your freepass
MAREDIMODA EVENTS
5 NOVEMBER – TUESDAY
h. 11.30
MdM Talk
Talkin' Bout A Revolution
Fashion: Freedom of expression and self-expression
With the participation of Settimio Benedusi – fashion photographer, Janne Baetsen – cultural identity developer and David Shah – trend forecaster and publisher.
Welcome drink
h. 14.00
LYCRA® FitSense™ presentation
by Arnaud Ruffin – Director, Brands and Retail EMEA
h. 14.30
Presentation of beachwear, underwear and athleisure trends 2021 (ENG/ITA)
by David Shah
—————————————————-
6 NOVEMBER – WEDNESDAY
h. 10:00
MdM Talking Fabrics (ENG)
Trend presentation followed by a guided tour of the trend forum by David Shah
h. 14.30
PRESENTATION
BEACHFABRICSTRENDS21
Swim market overview
Premium best selling styles and brands in Europe and North America SS21 Key colors and patterns
Speaker: Francesca Spinetta Direttore Editoriale – Intima Media Group
h. 18:15
THE LINK 2019 – Fashion contest for young designers.
Fashion show of the collections of THE LINK finalists in the categories sea, underwear and athletics. Winners' awards
Followed by a cocktail party and DJ set
—————————————————-
7 NOVEMBER – THURSDAY
12:30
Donation to the City of Cannes the artwork created by the artist Scoobafish during the trade show
Good-Bye cocktail with music