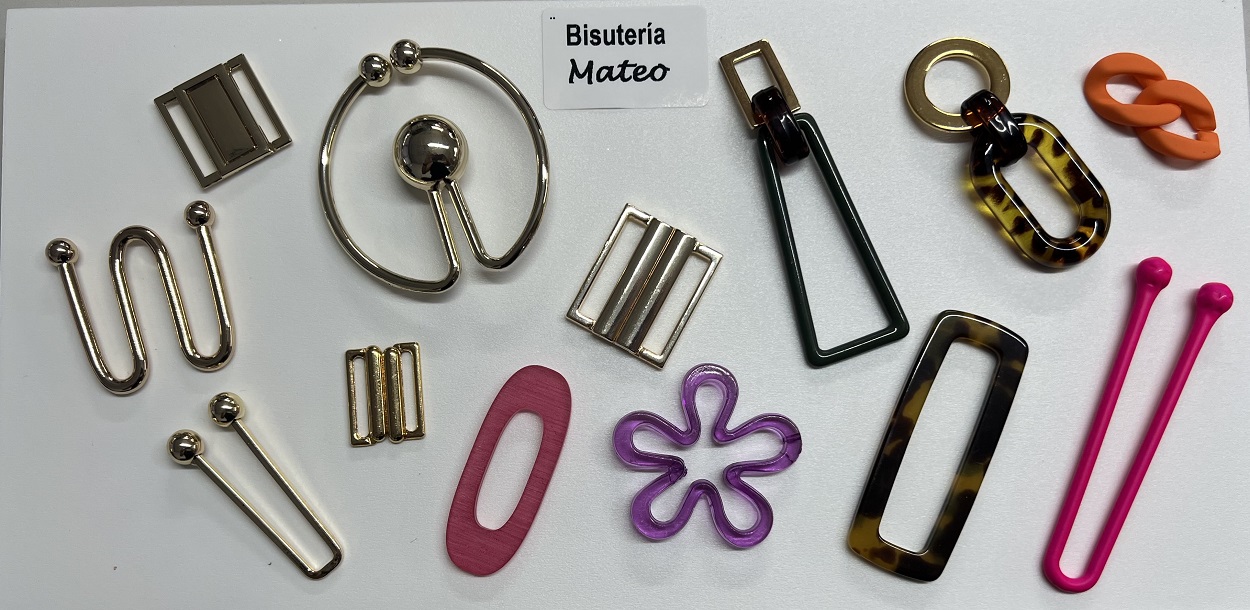 Bisutería Mateo S.L is a company based in Spain, mainly focused on the trimming's fabrication for several areas but specially for the textile sector in the fabrication of clothing, lingerie & swimming wear accessories.
The company owns a metallurgical foundry for a wide variety metallic and painted endings among others. Moreover, a new bunch of materials are being created for to adapt to the latest tendencies. As a novelty, we dispose of a section of recycled-materials made pieces which are sustainable with the environment.
Bisutería Mateo S.L products are created using the latest technology which allows the personalization of the products according to the client's needs with a high-quality endings. Bisutería Mateo S.L is a OEKO-TEX certified company and have a worldwide presence.