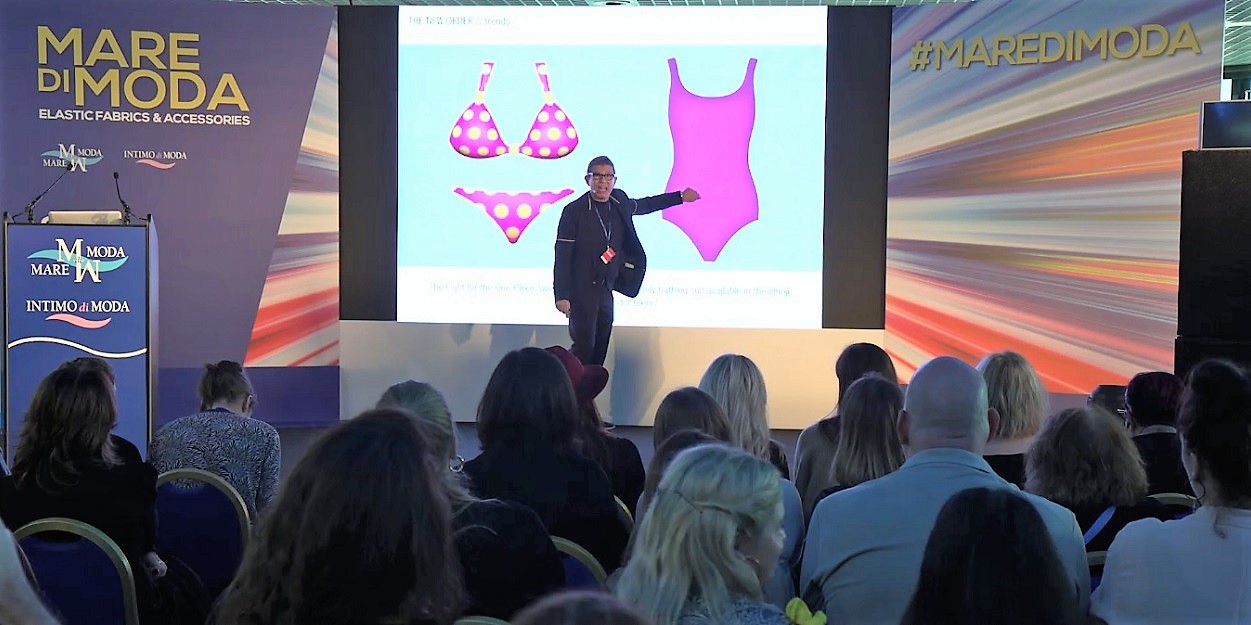 SS2020 hybrid fashion. Trend presentation video by David Shah
For sure David Shah speeches cannot be missed. They can give you new creative inputs and ask questions about everything,
For the very first time, MarediModa makes available to the creatives all over the world the official video of the trend presentation for the summer 2020. The video is on hand in the MarediModa Trend Book, the newest and most authoritative tool of inspiration for the beachwear, intimates and athleisure industry, available on the market today at a democratic price.
The trustworthiness and experience of the authors along with the in-depth information, the technical groundwork of every single trend, the simplicity of reading and access, the modern way every trend is developed make the MarediModa Trend Book a not to be missed tool that every creative and every style dept. should refer to for the design of a collection.
David Shah will involve you in a twister of creative sparks, emotional videos, sociological focus and practical information on colors, prints and textures starting which start from a very simple question "Why we have chosen these trends and what is happening in the world". Fasten your seat belts!
Click here for more info about the Trend Book
David Shah is Trend forecaster and publisher of the world most authoritative  textile magazine (Textile View) and head of project of MarediModa Trend Board, the working group involved in forecasting beachwear, intimates and athleisure trends for the MarediModa trade show.