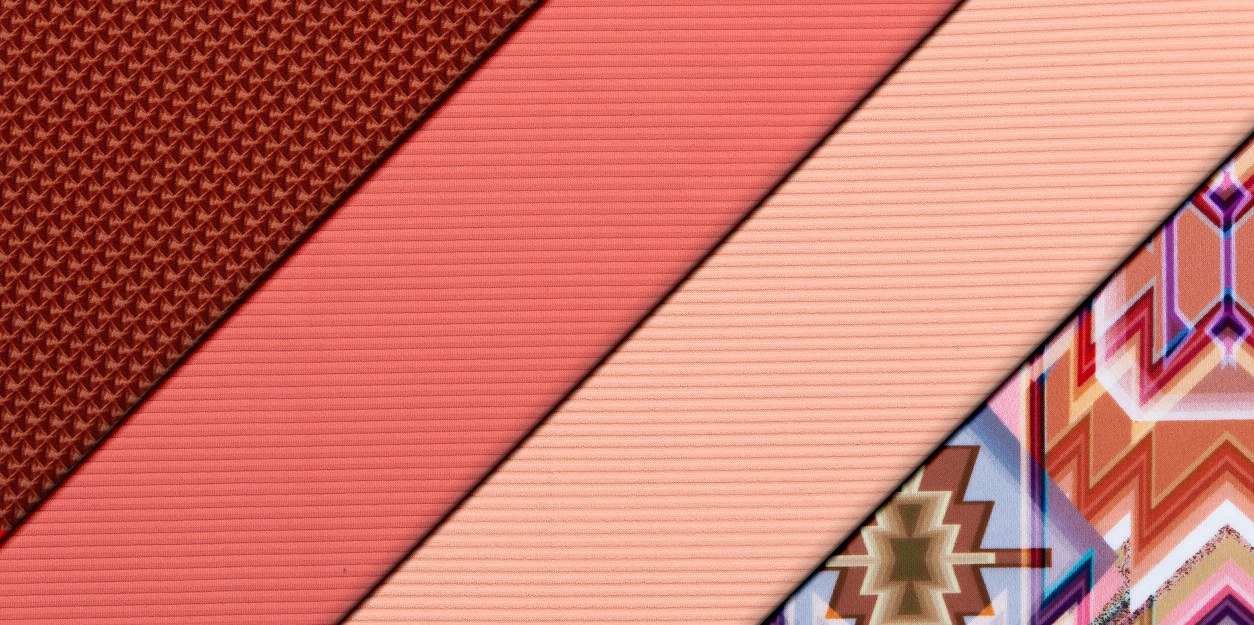 [company news]
EUROJERSEY presents the 'Escape' swimwear collection Summer 2024 of Sensitive® Fabrics
A journey in grand style for Sensitive® Fabrics by EUROJERSEY, thanks to a collection aimed at a refined look that does not neglect that sporty-chic accent and a shimmering touch to brighten up a minimalist taste, making every beach outfit special.
The desire for nostalgic escapism emerges from the new colour palette that makes one dream of rich and opulent fantasies. A more active character gives a feminine image in tune with the body and in total freedom, as well as a trend full of dreamy, psychedelic suggestions influenced by the new aesthetics of the Metaverse. Amplified atmospheres of architecture, art and nature blend with the soul of a place and materials, harmonising style and desires.  Joyful and delicate floral prints accentuate timid combinations experimenting with a more contemporary harmony in line with the mood of the new season.
Ideal for the swimwear sector, Sensitive® Fabrics are high-performance fabrics that provide 50+ sun protection, breathability, fast drying, as well as ten times more resistance to the effects of chlorinated water, sunscreen and heat than other fabrics.  Known for their patented textile construction and endowed with three-dimensional elasticity and tested shape and colour retention, they are the result of an innovative technology for making protective and versatile swimwear.
There are six trends in the Summer 2024 collection: PURE, TWILIGHT, REWIND, VIBRATION, HEART & SOUL and FLORAL, which are divided into soothing and super-electric shades, sparkling touches and plant nuances in a mix of embossed textures and digital graphics in contrast to micro or macro flower print proposals.
FOCUS TRENDS
PURE
A mood that encapsulates all the desires and memories of a nostalgic and emotional familiarity through a calm and iconic colour palette. Relaxed and spontaneous yet elegant shades exude a deep longing for purity and simplicity, cheerful, playful and impalpable hues recall an optimistic and positive past. A new landscape where the rules are devoid of contrasts and move to a good-natured and friendly competition.
Thus, Sensitive® Fabrics with their fluid appearance and shiny, delicately glittered surfaces, between iridescent and mother-of-pearl, display embossed textures with elegantly naive honeycomb. A light and chic colour palette of pinks, mauves, blues and indigo, created for silhouettes and garments that are often monochrome or with almost unperceivable contrasts, such as shiny and matt, smooth and rough, compact or with shaded surfaces, to enhance the most golden of tans. A series of innovative and experimental materials and finishes that do not neglect the impact on and respect for the environment, with a watchword, not only elegance and relaxation but also sustainability.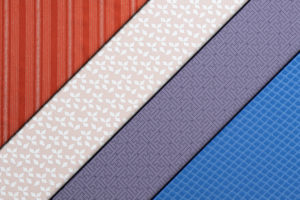 Sensitive® Fabrics by EUROJERSEY_Pure
REWIND
A casual trend for a sport couture with sculptural, innovative and experimental features, with a futuristic accent and a clear homage to Hollywood mythology, a tale that brings a significant piece of the past back to life. Chic and high-performing Sensitive® Fabrics embody the high-tech spirit for glamorous and sporty swimwear, a boundary between physical and digital competitions where rivalry acquires new possibilities of virtual expression that are increasingly intense and rich in sensory stimuli.
An active character that dissolves in the big waves of a dynamic beach even for more couture costumes to move in tune with one's body and in total freedom.  An evolution towards more complex anatomical shapes that digital technology has made possible by appropriating a more masculine and austere universe where change has a strong hybrid component between the digital and the physical.
Pastel colourings in intense tones and beehive-effect patterns, make the garments increasingly technical, the best of for a Summer 2024 that combines glamour with the comfort of wearing a high-performance garment.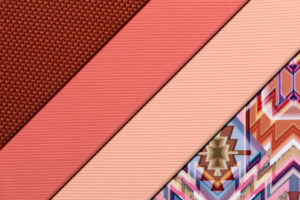 Sensitive® Fabrics by EUROJERSEY_Rewind
VIBRATION
A theme full of dreamlike, psychedelic suggestions influenced by the new aesthetics of the global Metaverse and the involvement of the NFT. Surreal deformation to reinterpret a sports performance with an artistic eye, free from all traditional conventions, suspended between a virtual and real world.
Sensitive® Fabrics offer three-dimensional, polychrome surfaces with embedded colour effects, dense with super-electric tones from the infinite colour possibilities of digital graphics. An incessant transfer of hues and styles from one declination to another of yellows and lime greens, slightly fluorescent, to cherry red and hippy-inspired purple, to luminous turquoise and petrol blue, creating a totally unconventional sporty glam contamination with an ethnic touch.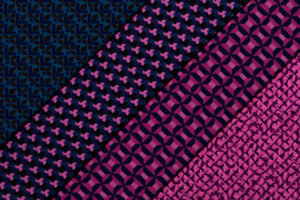 Sensitive® Fabrics by EUROJERSEY_Vibration
FLORAL
The great classic is back, impossible to resist the cheerful and colourful floral prints from micro to macro patterns, which are transformed into a beautiful garden or a tropical backdrop in exotic colours. Spontaneous blends of joyful and delicate tones accentuate patterns and styles, without fear of new combinations inspired by a summery and refined dandy silhouette. A not wanting to go unnoticed, but nonchalant to express in complete freedom the desire to experiment and try new combinations.
Sensitive® Fabrics combine to create in a cheerful, sun-drenched swirl, refined and comfortable cross-over one-piece suits or rash guards with contemporary details celebrating comfort and style, defining them as the must-have of the summer wardrobe.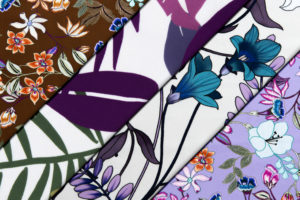 Sensitive® Fabrics by EUROJERSEY_Floral  
TWILIGHT
Warm amber shades with metallic gold tones alternate with precious acidulous hues, recalling the splendour of the costumes of distant peoples. Opulently magnetic, a simple touch of gold embellishes each fabric like a dream, in sumptuous palaces, poetic fountains and mother-of-pearl inlays, as well as treasures full of jewels and precious stones. Bejewelled priestesses, they shine with power through the gold range that mixes with shades of green, all the way to amber and pink to enhance and illuminate the minimalist design.
Shimmering in a spectacle of sequins, rhinestones and lamé, the prints of Sensitive® Fabrics become the faithful allies for self-respecting party looks, always glittering and super chic for swimwear that leaves no choice but to opt for a sparkling effect, ready to be won over.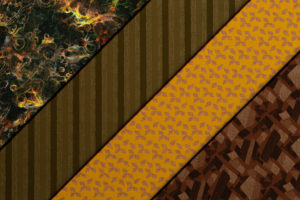 Sensitive® Fabrics by EUROJERSEY_Twilight
HEART & SOUL
Amplified by primitive structures and outsider craftsmanship, timeless atmospheres merge with the unique soul of a place and materials which have their own history that remain in the heart, harmonising style and desires.
Architecture, art and nature provide shades that range from delicate lighter tones to darker, bleached neutrals, tracing nuances stolen from lime, alabaster, yeast, beaten earth, kaolin, burnt wood, oxidised copper and the intensity of rust. Sensitive® Fabrics that immerse themselves in authentic plant and mineral nuances by bringing out the handcrafted indigo blue and ochre shades of sand along desert tracks, with a frequency that suggests a real desire for an image of defined sobriety.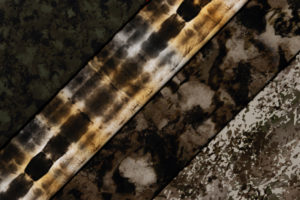 Sensitive® Fabrics by EUROJERSEY_Heart & Soul
For information:
www.sensitivefabrics.it – www.facebook.com/sensitive.fabrics/ – www.instagram.com/sensitivefabrics/
Press Office Eurojersey: Paola Bosetti_ BosettiStudio – Tel. +39 02 97069098  pb@bosettistudio.com