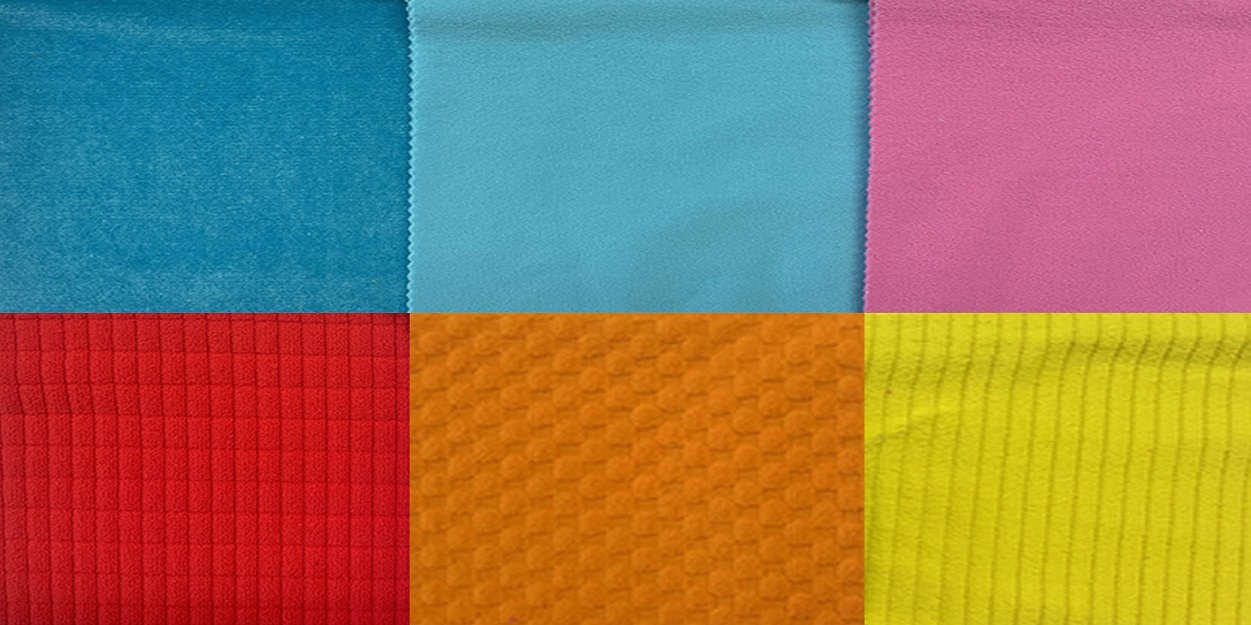 [company news]
Eusebio Confidence Division beachwear collection SS24
Eusebio Confidence Division presents the new beachwear collection SS24 during the international textile exhibitions.
The new collection presents knitted fabrics 100% Made in Italy, fully produced in our italian production departments. Fabrics for beachwear solid dyed, jacquard, printed and realized with special finishing perfectly suitable for water and for out-of-water. As the previous seasons, we propose new fabric articles and colours with a very particular attention to the sustainability (we use recycled raw materials and yarns) and to the finishing treatments that guarantee uniqueness to the fabric.
This year, solid dyed fabrics are furnished with only one colour chart with a wide choice of stock service colours. Jacquard articles, tridimensional structures and effects in solyed dyed and digital printed, also with glitter and lurex. Already presented in the previous collections and, our best-seller frenchterries and sponges are realized as printed qualities, solid dyed and customizable.
For this collection, we present the printed fabrics with a big selection of design according to different type of trend moods, also customizable for all kind of requests
Eusebio Srl
https://www.eusebio.it/