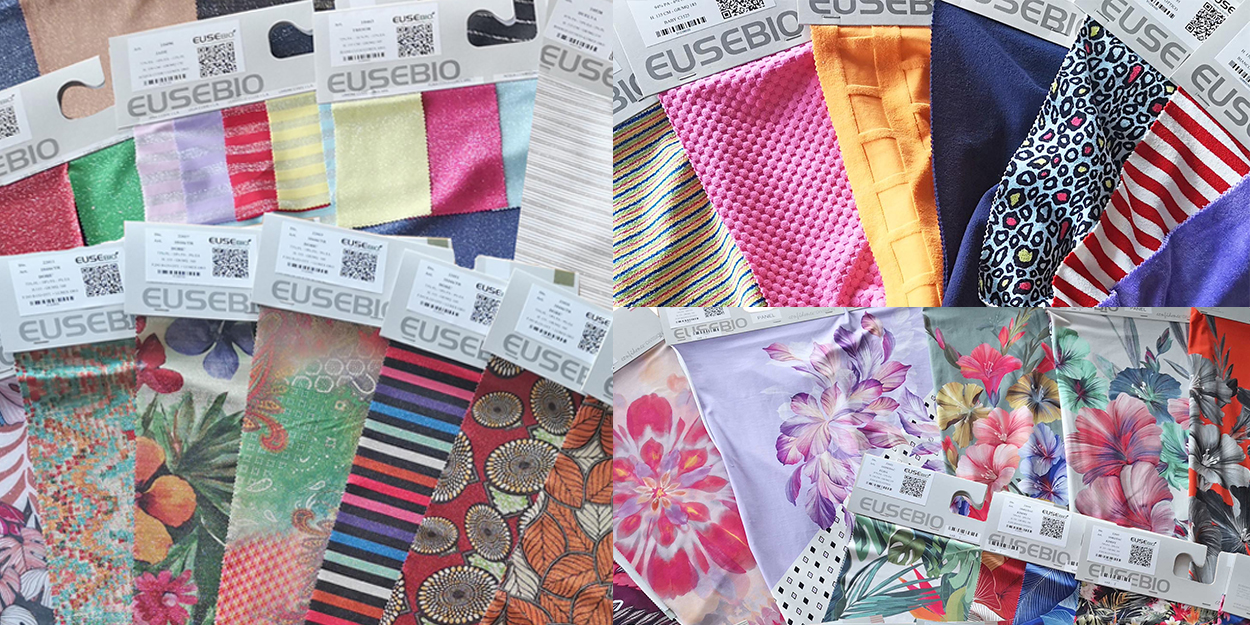 [company news]
Eusebio Confidence Division presents the new beachwear and swimwear collection Spring/Summer 22.
Following the company tradition, the new collection is composed by 100% Made in Italy knitted fabrics completely realized in their production departments.
Knitted fabrics for beachwear and swimwear, printed and coordinated with specific finishing suitable for water and cover-up. Every season Eusebio proposes new articles and colors according to the market trends, with particular attention to functionality and sustainability.
Knitted fabrics, best-seller, in solid dyed with particular color chart, also in stock service. Jacquard effects, LUREX and GLITTER fabrics for unique impact in solid dyed or ready-to-print.
In this season Eusebio have focused on their customer's requests and market trends presenting a new TERRYCLOTH fabric selection: solid dyed, jacquard, lurex and ready-to-print.
The collection increases with selected articles with foils and particular manufacturing process. A big and customizable design selection completes all the new collection.
Eusebio cares about environment, people and territory, looking at sustainability being always more and more careful, making their best with high quality knitted fabrics.
"We have always believed that complete control of the supply chain is our strength. An entrepreneurial reality, Made-in-Italy, with the aim of innovate and renew itself respecting the traditions, environment and people."
https://www.eusebio.it/beachwear