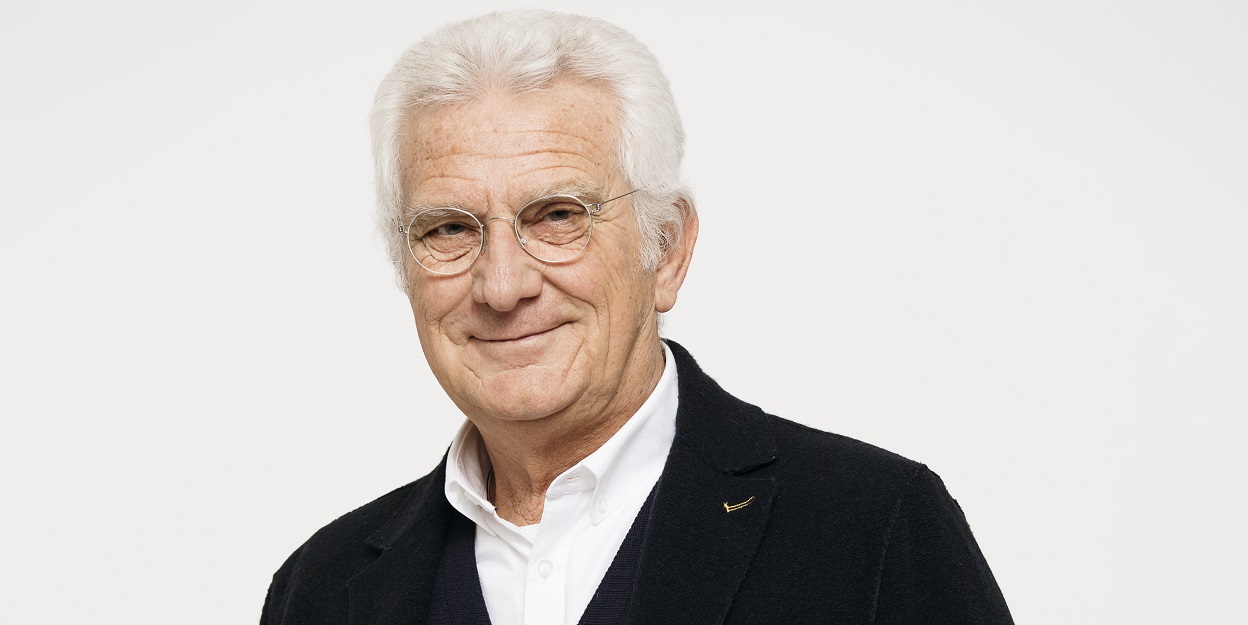 Interview with Marco Borioli, President of MarediModa
Interview with Marco Borioli, President of MarediModa.
How has Maredimoda evolved over the years? What will be special about the 2018 edition?
MarediModa has evolved while remaining loyal to themselves. Our point of strength is our peculiarity. We are a benchmark trade fair for beachwear, underwear and since last year for athleisure too. The international brands meet in Cannes to find the best European fabric and accessories suppliers. Only at Maredimoda they know they will be able to get an overview of new collections along with fashion contents as well as incomparable innovation and quality. Today, more than ever, considering the mixture of genres and styles as well as the quite often virtuous creative contamination, many brands outside the circuit of our fair do come to Cannes anyway in order to find inspiration and choose fabrics.
What is the global market size for women's innerwear and beachwear? What is the rate of growth annually?
The global market for Swimwear and Beachwear is projected to reach 2.2 billion units valued at US$22.7 billion by 2022.Emerging countries represent the global hub for growth with Latin America led by Brazil representing the largest market worldwide.
What is the market share of Italian industry in the global beachwear industry?
Italy ranks second in Europe after France for the beachwear turnover. The beachwear turnover in Italy, inclusive of underwear and hosiery, amounts to 733 million Euros per year approximately. What has revolutionized the market in Italy and not only Italy, has been the transformation of the distribution channels. Next to multi-brand stores are today the mono-brand chain stores, either owned or franchised, which have contributed to moving brands from high street to shopping malls on one hand and on the other to strengthening the brand identity.  40% of the Italian market is today covered by the chain stores followed by independent stores with a market share lower than 20%. Even in this sector the online business has risen and keeps on rising at an average yearly rate of 5% and currently still with a low total turnover share of 8%.
Tell us about the beachwear market in Italy – what are its specialties?
Italy has an old tradition in the beachwear field, in the past driven by the domestic market which has always paid strong attention to the fashion content and has later taken hold of foreign markets too. Italy is featured by several small/medium brands which on one hand account for the peculiar and successful added value of this sector but on the other hand seem to slow down and hold the diffusion abroad back. Another interesting aspect is related to the intended use of swimsuit in Italy: the biggest share (63%) is for leisure (sunbathing and beach life) which overcomes in percentage sports activities. Out of the 37% sports share, 5% of sales is addressed to swimming (training and competition) whereas 32% is addressed to the swimming pool (simple swimming, health clubs, aquagym). The women's beachwear takes the lion's share (54% of the market in value) whereas the men's beachwear reaches the 29% and the kids' the 17%. If we take women's beachwear into account (for over 14 and for leisure), in 2016 the premium market segment – whose unit price was ranging from 50 Euro up – accounted for the 24% of total Italian and European swimwear value sales, a relatively steady rate over the last four years. Over the same period of time the so-called "hourglass effect" has become more significant with a progressive reduction of the mid-price range (30-40 Euro as an average price) in favor of the entry price (up to 20 Euro) which has gained more ground. Inside the five benchmark European markets (Italy, France, Spain, Germany and Great Britain) about 15% of over-14 aged women buys at least one bathing suit a year for their leisure. Within this segment, the two-piece swimsuit (bikini) has featured 70% of the European turnover while a 3% of the purchases has been met by the "mix and match".
What steps does the industry alone or with the support of the government do to promote this niche segment?
The most important battle for Italy is about the fabric traceability, a quite important issue energetically pursued with the European Union authorities that are responsible for the relevant regulation in the member states. Being Italy marked by a significant textile reality of quality and innovation, it has been essential to obtain a certification that can guarantee the Italian production and at the same time protect the final user. MarediModa has always been ambassador of both this culture and this protection traceability policy.
What are the USP of Italian beachwear manufacturers?
Creativity, quality and attention to details are the basic attributes of the Italian brands and Italy has been their Eden since ever. Not only do stimuli and challenges come from inside but especially from outside, a very ancient and deeply rooted culture, generations and generations of artists and creatives. It is a genetic issue that gets trained day after day.
Which top 5 regions do exhibitors and visitors hail from at Maredimoda? Which new countries have made their way into Maredimoda?
Exhibitors mainly hail from Italy and Spain (in particular the district of Barcelona), both acting as leading countries in Europe for beachwear fabrics and accessories, while visitors come from all over the world. Italy accounts for 30% of total visitors, then followed by France, Spain, Germany and UK. United States and Turkey are also there with several premium brands looking for fabrics and accessories capable of making their items unique and exclusive.
How have sourcing practices changed in the times of Brexit, circular economy, sustainable living, wearable technology and thrust on consuming homegrown fashion?
For some years now we have been witnessing the reshoring phenomenon where production goes back to Europe or neighboring countries due to the negative experiences in the Far-Eastern countries. In this regard MarediModa is hosting a very peculiar area for garment makers producing on behalf of third parties and hailing from Italy, Portugal, Romania and Tunisia, able of providing high quality service, low minimum order quantities and quite fast delivery times compared to the Far East, in addition to the geographical and cultural closeness which makes work more simple and profitable.
What are the three must-haves that buyers for innerwear & beachwear are looking for in terms of yarn, fabrics, and design?
Definitely eco-sustainability awareness is getting stronger and stronger, fibers from natural sources or recycled fibers are increasingly gaining ground and as far as fabrics are concerned technological innovation and fashion content are two unavoidable features.
Is athleisure still going to remain a macrotrend at Cannes in November?
"Athleisure is the new casual", we are no longer talking about  a trend but a very revolution in the fashion sector; innovative and performing fabrics aimed at combining comfort and style. Fabric manufacturers are working a lot in this direction and are creating high-level collections to be submitted to the new and popular brands that are looking for peculiar and exclusive products. Athleisure is not only a macro-trend but it features a wide and comprehensive new vision of a way of life, more mindful in terms of eating, wearing and doing in everyday life. Athleisure is healthy, comfortable and responsible.
Do you plan to take Maredimoda beyond Cannes? If no, why not?
MarediModa has always been planned to go beyond Cannes with a widespread promotion all over the world, both in trade magazines and on the Internet, while viewing the universe of social networks more favourably. Our strength however lies in the oldest and most effective communication method, i.e. word of mouth. All the trade players know about the fair and want to be there; the brands which do not know us yet, are recommended to visit us by their suppliers and viceversa. "See you at MarediModa" is the most common closing salutation at the end of a business meeting. It is an exclusive yearly appointment that nobody wants to give up. "Those who do not visit MarediModa are not creating nice collections" has said and summarized Amir Slama, Brasilian designer, while visiting Cannes. Should we talk about the creation of new events besides Cannes's, then we would enter another area of our company. MarediModa works on a global level by organizing targeted events or business missions in countries deemed to be interesting for textile companies. In September we always organize a preview in Munich, Germany, and over the last few years we have organized business missions in Columbia, Brazil and United States.
What was the footfall at Maredimoda last year? What are the expectations this year?
The 2017 edition was marked by either an additional increase of the number of visitors and the presence of new high level exhibitors; 2018 expectations will consist in being confirmed as a leading event in the top-of-the-range list, extending the presence of visiting athleisure brands while becoming a reference trade fair for companies in the sector. Those who work with fashion cannot give up MarediModa. Don't forget to write it down in your calendar.
MarediModa 6-7-8 November 2018 click here to get your free-pass

Interview by Fiber2Fashion.