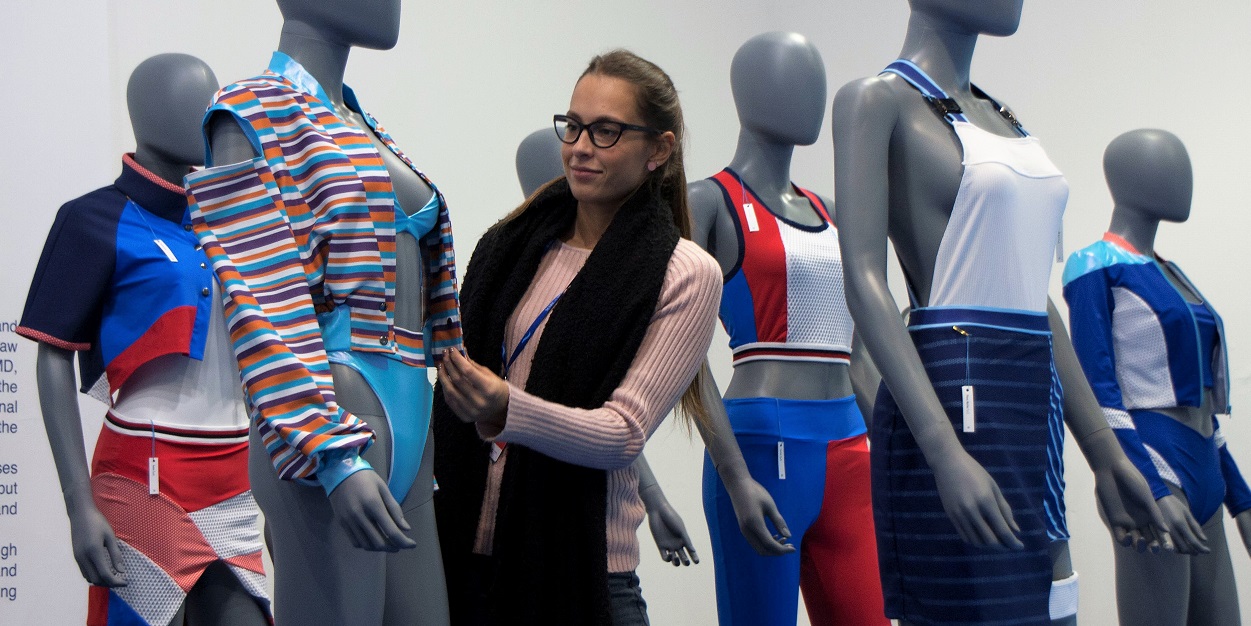 MarediModa: Athleisure forever
The new edition of MarediModa, in program at the Palais de Festivals from 6 to 8 November, will highlight the world of Athleisure becoming a benchmark trade show also for this dynamic sector. The idea starts from the total contamination between beach-,under- and sportswear, which today result more mixed and merged together. After the environmental test of two years ago, the opening to this industry is definitely declared and cannot be stopped, a sort of river in flood stretching its delta into a thousand of streams and declinations. In this aim, a large group of exhibiting companies (more than 40) will present a specific collection of fabrics and accessories, a thematic area represented by TOUCH BASE, the athleisure macro trend will have a large space in the trend forum along with the launch of the new project ATLEISYOU in cooperation with ISGMD fashion institute: a specific area of the trade show will be dedicated to the exhibition of the athleisure outfits manufactured with fabrics and accessories supplied by some of the exhibiting companies. This is a new way to promote the creativity of the fair key player, to give space to creativity and inspiration but mainly to enhance fabrics and accessories in an innovative and conceptual key. A vault of ideas which we can draw on. Something is going to change for the young talents, too: the category athleisure will be part of THE LINK fashion contest, famous all over the world, along with beachwear and underwear well known areas.
The opening conference, which will take place on Nov. 6th at 11:30, is dedicated to textile innovation with a particular focus on athleisure by David Shah; Sensil®, the premium nylon 6.6 brand for apparel produced by NILIT and the evolution of 3D digital processes by Sistemi Assyst, a jump into the future for fashion: Digital fashionboard, virtual reality and shopping experience.