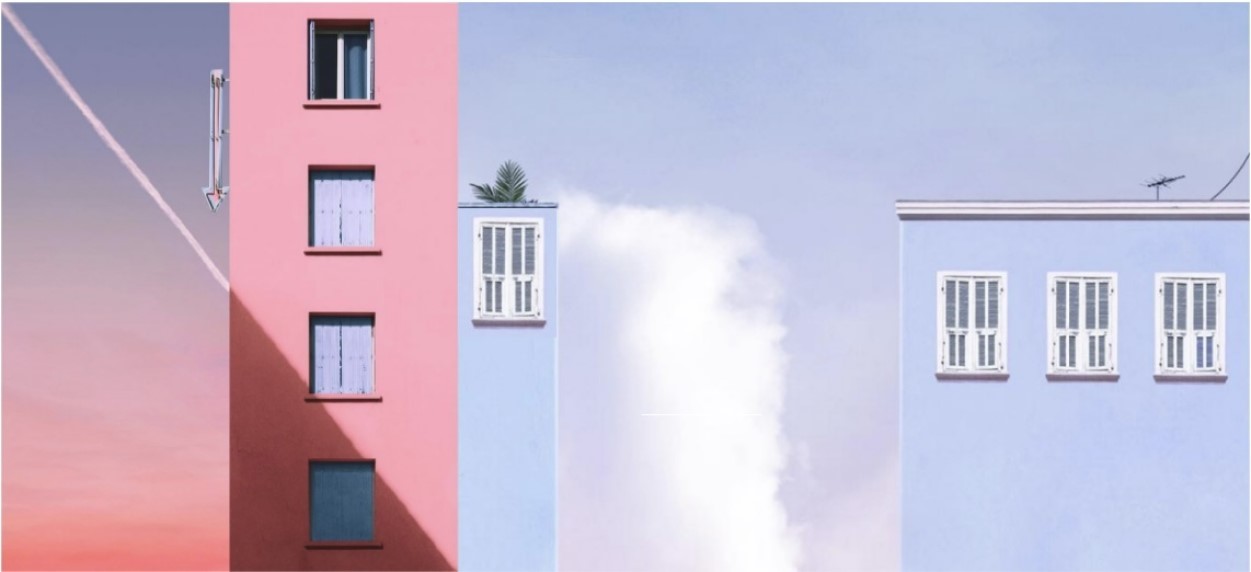 HOPEFULNESS: the new password of MarediModa
Hopefulness is the new keyword of the season 2022 which will accompany the next edition of MarediModa. A light of hope and optimism at last; these are the ingredients which have been characterizing the MarediModa trade show since ever ensuring its success. Let's understand the reason of this choice together with David Shah.
Hello everybody this is David Shah, getting ready for MarediModa (trends) 2022.
It wasn't easy to pick a theme, a concept for this year (season). The year of the rat 2020 everybody knew it was going to be difficult but nobody quite knew how difficult it turned out to be. Not just about Corona virus and all that uncertainty but even with the big shows Milano Unica and Première Vision all fighting about dates and not getting together collaborating. Still we decided to dedicate 2022 to the title HOPEFULNESS.
Now, you might say that the world doesn't look very hopeful. It's getting very, very crowded, climate change is getting worse and worse and all these billionaires in Silicon Valley are busy buying properties in New Zealand and building bunkers for themselves. Actually is not that bad. If we really look at the world it's much better educated, poverty levels are falling and people are living longer than ever before. What's most interesting is that we are now in a time of generation change and though like us grumpy old boomers, the new generation especially GEN Z is very positive about what they want to do and where they want to go. There's a whole new revolution out there called HOPEPUNK.
Hopepunk means taking positive action for future generations. It's about taking an optimistic and positive point of view however bleak the times are. We can solve the problems and remember if you are an optimistic person you've got a much better chance of reaching 85. What is really all about is saying don't whinge and moan. Let's do the best can for the future. And our future looks pretty good with the kids today. Have you noticed who is winning Wimbledon? Coco. 16 to 17 years old. Who is (foto8) winning all the Grammy Awards? Billy Eilish, just turned 18 and who has gathered the whole world about climate change, of course it's our friend Greta, 17 years old. The American elections are coming and they look pretty uninspiring with quite a bunch of old people like Bernie Sanders to name a few all looking very, very 70 plus, but get ready for the "youthquake", get ready for the young, get ready for what they are going to do to this world. In fact, we should look at Finland where their government average is 30 years old. It's the youth protesting in Hong Kong, it's the youth who wants to fight against inequality, it's the youth who's leading us to a better type of world where the keywords will be all about thinking of things in creative, identity, community, optimism and empathy, and we need to do it all with fun. So we called 2022 HOPEFULNESS or I could call it the optimistic economy. It's about imagining desirable futures, it's adopting hopepunk and taking positive action for future generations, it's putting the fun to glue the playful economy, it's looking to the bright side. It's not all bad news. It's new future design inspired by today's realities, above all it's the rise of empathy, inclusivity and compassionate humanity.
Can't wait to get down to the swimwear and bodywear to say all this
Save the date for David Shah's exclusive trend presentations:
MarediModa Cannes: November 3rd and November 4th
[artwork: Andria Darius Pancrazi @pancrazi]