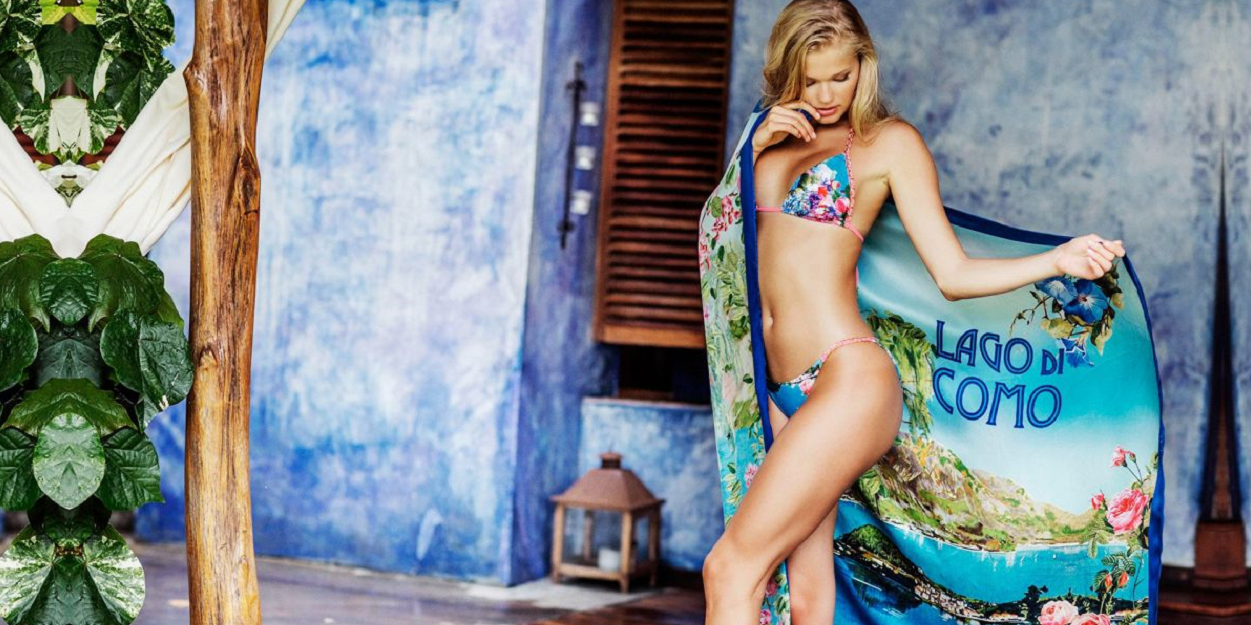 How chic is the Lake Como? The iconic print lands in San Diego
The Bellagio Hotel in the heart of Las Vegas; George Clooney's villa in Laglio that welcomed Barack Obama a few days ago; the American film Murder Mystery set on the lake with Jennifer Aniston and Adam Sandler, recently broadcast on Netflix. Lake Como seems to be able to say: I am terribly chic.
The famous city of silk, which has become an essential tourist stopover, arrives overseas in San Diego, thanks to Elizabeth Southwood the designer of the American brand Sauvage Swimwear. Lake Como, indeed, is the protagonist of the new Como Collection: the vibrant colors and the natural beauty of the lake give life to a print with a vintage flavor, which fully pays homage to the city. "Italian fabrics are the core of our collection, we are very proud of the finest designs and quality they offer," says Simon Southwood, co-founder of Sauvage and faithful visitor of the MarediModa Cannes trade show.
The textile district of Como has always represented the excellence of Made in Italy. Likewise, the lake and the city, destinations of the famous "Grand Tour" of the European aristocracy, are now destinations for luxury holidays. Sauvage combines the two characteristics paying homage to "Como" and bringing its iconic image to beaches all over the world.