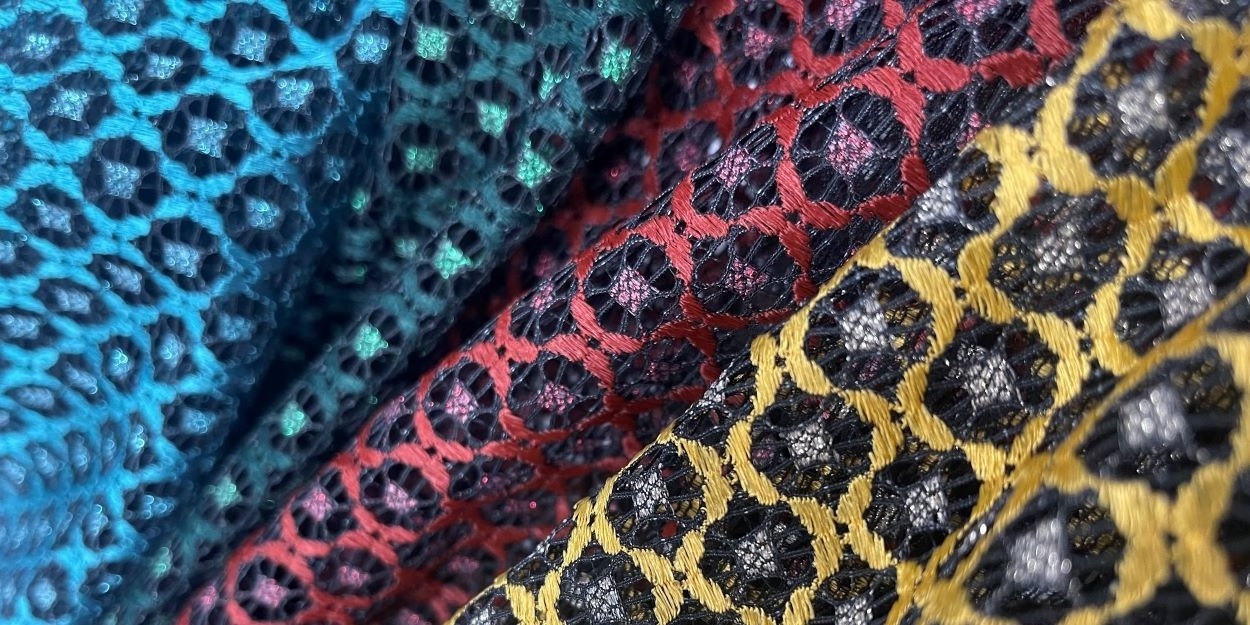 [company news]
Iluna Group, the leader company in sustainable lace production
Once again self-reaffirming as leader company in lace production as well as sustainability pioneer, ILUNA GROUP SRL is keeping pace with the latest environment-friendly innovations, following the way on low impact products and processes with its unique style, recognizable in the market as one of a kind.
The company, already GRS, STeP and Made in Green certified, in April 2023 submitted for HIGG Index self-assessment in the perspective of confirming and proving its sustainability full commitment.
First in lace industry to turn the knitting of almost all stretch lace from standard into recycled content elastomer, witnessing a rise in GRS certified lace material production that from 3% in 2018 now stands by 52% (2022) of whole lace material output, ILUNA is hitting the market today with its uttermost unique innovation, that does not strictly refers to a product, but involves a full water-saving industrial process indeed – thanks to the use of the new GRS certified Y.E.E.S. Double D fibre.
This new pre consumer recycled polyamide that is dope dyed, allows a 55% saving in water usage; reduces energy consumption by 54%, and brings to a final 52% reduction on CO2 emissions per each ton of yarn processed. The secret lays in an innovative, non-dyeing process that includes heat setting and softening only and consequently improves a lot on low-consumption performances.
As always, ILUNA keeps its front row place among sustainability supply chain avant-gardists.
Discover Iluna new collection @MarediModa – November 7-8-9 – Palais des Festivals – Cannes. Get your free-pass click here