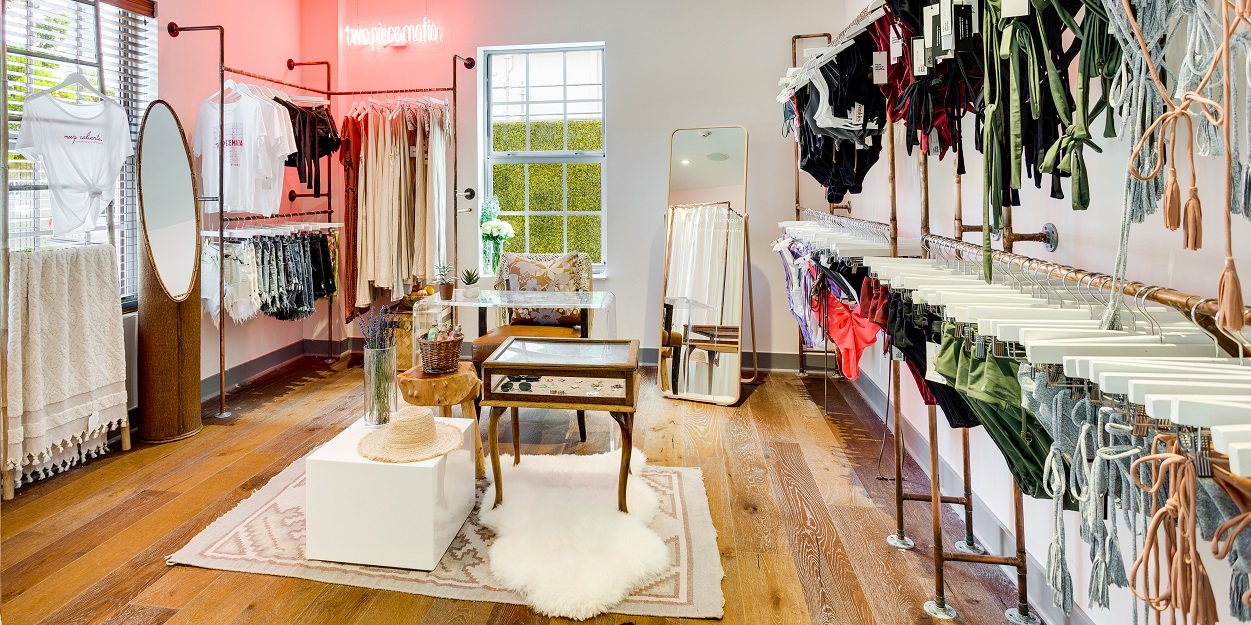 Interview with Christina Pino, owner of ISHINE365 and founder of Two Piece Mafia
Following the launch of MarediModa Miami we interviewed Christina Pino, owner of ISHINE365 swimwear boutiques in Miami, together with Katrina Silva, and founder of the bikini brand TWO PIECE MAFIA.
The Miami event by MarediModa has the aim to put in touch a selection of European companies exhibiting in Cannes with the leading US beachwear brands.
Christina, how has your customer taste evolved since the foundation of ISHINE365 in 2012?
Our customers have always stayed true to our brand. We saw a need for nicely made basics that fit an array of body types so this is why we created our private label, Two Piece Mafia.
What are the main features that your customers look for in a swimsuit?
The right fit and to be comfortable and feel great in our swimwear. We believe in body positivity and loving your self first and want our swim wear to say that when you wear it.
Are the eco-friendly features of a swimsuit increasingly important for your customers?
Yes, we believe so. This year we are launching an Ishine365 brand all made out of recycled materials that feel like butter on the skin. We are super excited about this since Katrina and I are really into helping the environment and always looking for ways to help.
In your opinion, what colors and prints will be the best sellers in 2019?
Neons, nudes, animal prints and stripes. I think it's also important to think outside of the box.
What role do activewear / athleisure play in your stores?
Look out for our private label launching in the end of 2019. We think it goes hand in hand with the ishine365 girl and her lifestyle. We want to create pieces that are great for the gym, brunch and hanging out.
You have just launched your brand TWO PIECE MAFIA can you tell us something about it?
Two Piece Mafia is our best seller on the site and stores, which we are really excited about. We've received so many great comments from girls all over the world of all ages, body types and ethnicities which is exactly what we were going for. We are going to continue making pieces that range from XS-3XL. We have a lot of great collaborations and things coming, so we can't wait to show you!
Miami in July becomes the hot spot for the swimwear sector what does this 4 days event represent for the American beachwear industry?
Swim week has become such a staple and exciting time of the year. People from all over the world come to check it out so it's really our time to shine. Stay tuned for our list of events, we have the hottest ISHINE365 and Two Piece Mafia runway show coming your way on July 12 😉 so stay tuned.
What do you think about MarediModa Miami?
That is amazing, we are super excited and we will definitely spread the word to all brands