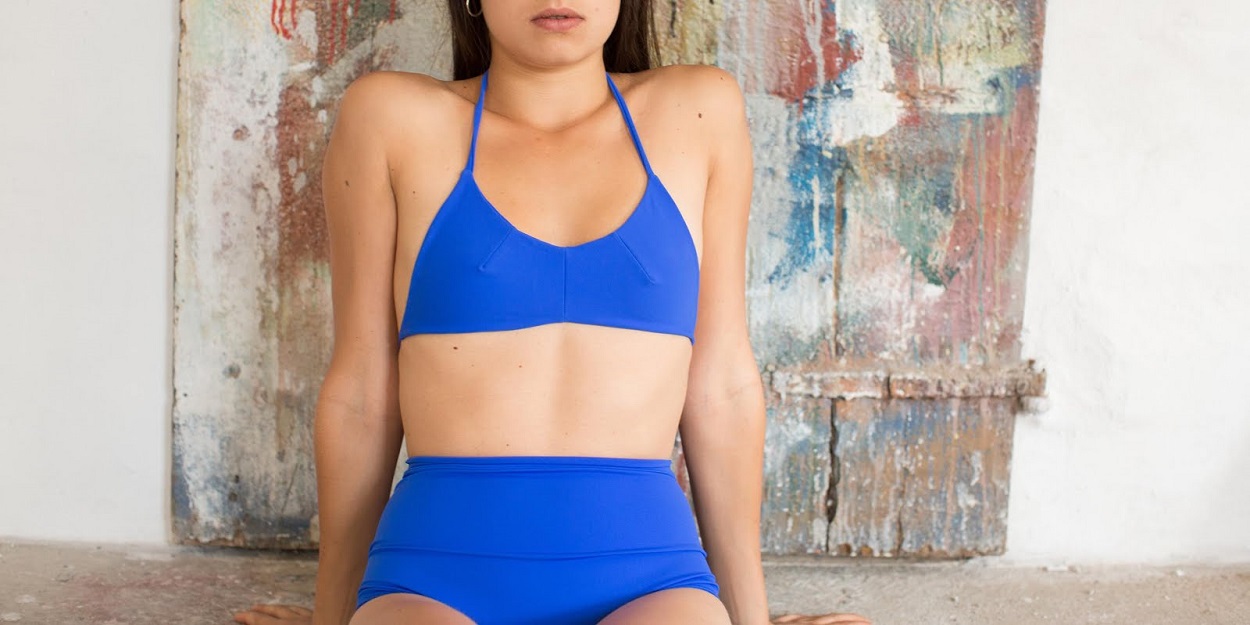 Interview with Emma Churchill, swimwear designer of the brand EMROCE
From New Zealand to Como Lake the adventurous journey of Emma Churchill, swimwear designer and founder of the eco-sustainable brand EMROCE
Age: 30
City of residence in New Zealand: Waiuku
City of residence in Italy: Carate Urio (Como Lake)
Can you tell us about your life journey from New Zealand to Lake Como?
Of course it's a love story. Which includes a beautiful Italian boy from Como, Tairua one of the most beautiful beaches in New Zealand and the best summer of our lives. He was travelling by bicycle around New Zealand and was doing seasonal work. I had my ticket for a year travel in South America so I was doing any job I could find. We met because we worked together in a restaurant full of French, Argentinian and Italian staff. I was the only Kiwi. 
I started my oversea experience with a friend. We landed in Los Angeles and walked across the border to Mexico. We bought a car and zig zagged down the Baja peninsula surfing. What a beautiful place! We caught the car ferry to Mazatlan and continued on south travelling and surfing. I had learned how to surf late in life, when I finished university in the peak of the financial crisis! There was no work so I moved to a beautiful beach and continued on with my sustainable fashion projects from uni. Earning nothing and learning a lot.
I said goodbye to my friend in Cuba after 3 months of travels and flew alone to Chile where I worked teaching surfing in Concon for €2 an hour and sewing underwear in exchange for food and accommodation. This is a moment that stands out to me when people ask 'why did I decide to make swimwear' but it was really just one of many. 
After hitch hiking from Argentina to Bolivia, and from Peru back to Santiago Chile I returned to New Zealand transformed into the person I always wanted to be. I had learned how to speak Spanish which later helped me to learn Italian. It also taught me to listen and helped me to communicate better in English. I learned to slow down and to allow life to make decisions for me and I learned that I have no real troubles in my life and that I'm very privileged to be from New Zealand. I learned the same amount from 1 year of travel as I did in 4 years of University.
My plan for my return to New Zealand was to save some money and travel to Italy as soon as possible, so I chose the most beautiful place in New Zealand in which I could spend my summer working and Fabio surprised me there. He really found me in paradise. We had a daughter and moved to Como to be close to the grandparents and for better work opportunities for Fabio as I was at home with our daughter.
How did your passion for swimwear start?
It was always there but I didn't know it. Swimming has always been in my top three list of favorite things, especially playing in the waves so how my swimwear functions is so important and I have always adjusted the swimwear that I've bought to work better. So my love of swimming, my love of making zero waste paper pattern and my need to spend my working hours doing something that I enjoy, all came together in this perfect concept.
From a stylistic point of view, how would you define EMROCE brand? 
The style of emroce comes by balancing function and fit with zero waste pattern making. I tend to completely push style aside and focus on making simple pieces 100% zero waste and functional for surfing. 
How do you apply the concepts of eco-sustainability to your brand ?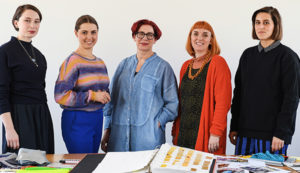 I use a fabric made with 65% recycled polyamide and 35% elastane. The fabric is thicker than usual so it's durable and means that I don't need to use padding (to hide nipples). I would love to find a fabric which can be perpetually recycled or that is biodegradable without the hidden issues. But even if I found these I would still use my zero waste patternmaking techniques because it is totally economically viable as well as ecologically.
I make everything in very small runs to order and I don't feel pressured to make 2 new collections a year. I make everything myself so that quality control is optimized and I keep my overheads very low. All of my packaging is either recycled, recyclable and or biodegradable. Most of my customers live completely zero waste lifestyles so I must keep them as happy as possible while selling them a much needed piece of plastic.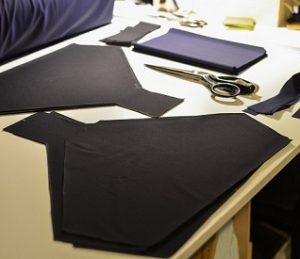 How much influence of New Zealand is there in your style and how much are you inspired by Lake Como?
New Zealand fashion and art has always been very dark this could be what influences me to use mainly black and navy blue. Como inspires me to make a better quality product. Italians have a special attention for details and that's something I really respect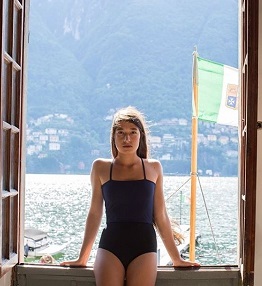 Can you explain to our readers how you discovered MarediModa?  
We shared a simple like on instagram and I went on to check the website which I followed with an email as I had a few questions. It happened that we were both in Como. Like those stories from travelling when everything happens by chance and works out perfectly.
Are you planning to visit the next edition of MarediModa?
I'll be there!
What are you looking for? At MarediModa?
New Sustainable textiles, Sustainable textile printing, Companies that do laser cutting of lay plans.
Where do you sell your swimsuit?
I sell online www.emroce.com and in some stores around Como Lake. eg. Como Wakeboard school in Blevio
See you in Cannes !