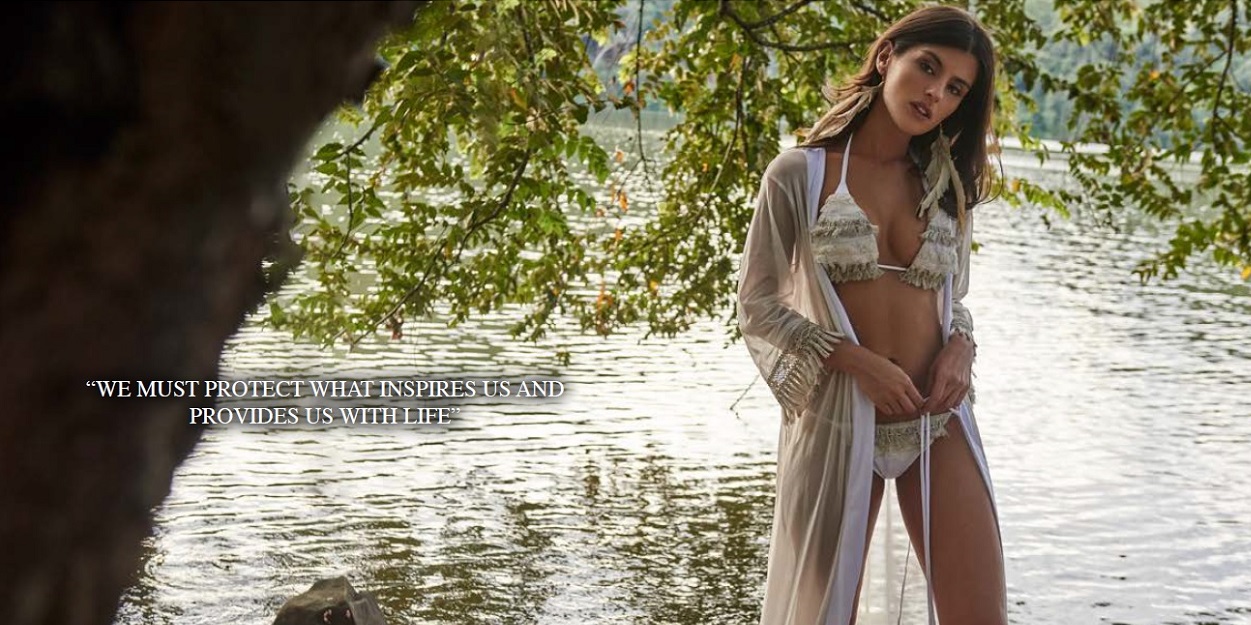 Interview with Liliana Villalobos, owner and creative director of the brand Aguaclara
Inspired by the atmosphere and features of the Amazonian territories, can the brand Aguaclara be defined as a global brand in luxury beachwear? Could you explain us the recipe of this success?
Yes. I think of Aguaclara as a global brand concept for luxury Beachwear. Aguaclara finds its main inspiration and roots in the Amazonas Rainforest. Our collection is designed on the basis of the Amazonian richness & exuberance, but we complement our inspiration with many cultures and art from all around the world to offer our complete sophisticated proposal of Resort for Summer days & Summer nights.
We use the best quality fabrics, mostly from Italy, where we print our designs with unique colors and our own interpretation. We use 100% silk & chiffon for Kaftans, tunics & long dresses that can be used as beach complements and also for sunset parties & night cocktails. We believe the spirit of nature to be a lifestyle for women; where the feminine quality is completed with boldness, and sensuality with elegance.
How important is brand identity to be unique nowadays?
 
I think is very important to have a clear identity to lead the way of future steps and to make a brand easily recognized anywhere.
I am a true believer that a brand offers more than products; brands offer a lifestyle. For Aguaclara, the lifestyle we offer is the dream of having a unique nature's paradise, the understanding of the blend of ecology and fashion and women's empowerment and sophistication.
Does the use of fabrics and accessories of quality mean great respect for consumers and clear market vision? Could you explain us your position?
I think that today's globalized world gives many opportunities for consumers to easily recognize quality & uniqueness. New generations of consumers have a great respect not only for good quality but also for fabrics and accessories that respect the nature's that our amazing world offers.
Protection, promotion and affirmation of European fabric are the access keys to MarediModa. What is your opinion about this as loyal visitor of this trade show?
In Aguaclara we do communicate the origin of our fabrics as a very important key of quality of our Collections. Maredimoda for us is a must.  It is the perfect timing & location to get inspired and calmly make a research, and check all the new trends & techniques from the best suppliers in this industry. I think going to Maredimoda gives you a complete different vision of quality standarts.