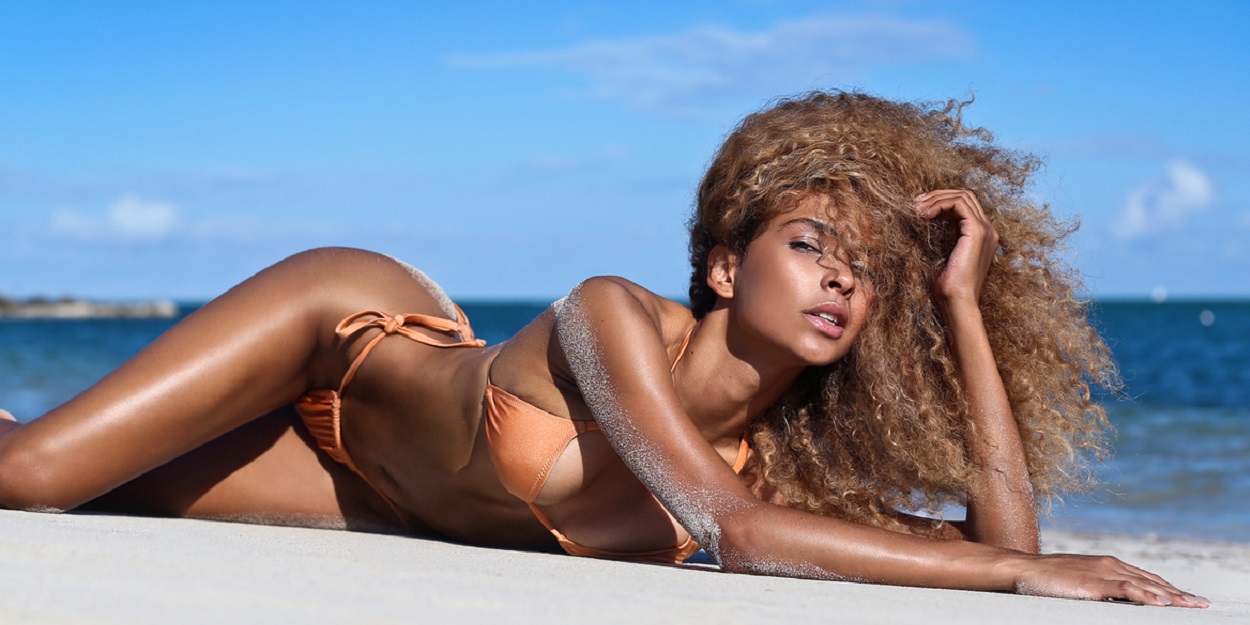 Interview with Sisi Aretaki, talented Greek beachwear designer
Let's talk about the spirit of your brand, how important is the Greek origin?
Being Greek, it's always been about the endless blue, the sun, the clear turquoise waters, the whitewashed Cycladic houses, the vibrant colors, the restless days, the beautiful sunsets, the boat rides, the island hopping, the rich history and the exciting mythology.
My collections are a glimpse through my eyes at my infinite Greek summer.  
I always name my designs after Greek islands as a tribute to my hellenic heritage. Each name is carefully selected as the swimsuit colors and style remind me of that unique feeling visiting that specific island.
Living in Athens and indulging in the modern beach lifestyle all my life is the reason why I love to use vivid colors, eye-catching prints and new technology fabrics which compliment the summer tan, look great in camera and can be also worn at night.
What is the role of social media in promoting your brand and your business in general?
Social media are essential in promoting my business internationally as they increase brand visibility, brand awareness and introduce me to new markets.
I mainly use Instagram (@sisiaretaki) as it the best visual platform at the moment where the engagement is the highest. I love that I can showcase my work at any given time, provide my followers with a behind-the-scenes access to my new products and photoshoots, meet and work with talented liked-minded creatives from all over the world and chat with existing and potential clients.
What are your goals in the near future?
Enrich my collection with kaftans, have a physical presence in selected high end beach clubs, hotels and spas in Europe, UAE and USA and lastly, but most importantly, present my collection at Miami Swim Week.
– A quality swimsuit should always be made with quality fabric and quality accessories. What do you think?
High quality fabrics and accessories are essential for the making of a luxury swimsuit.
A swimsuit is not only about the design or the trend it sets, but as well as its fitting, quality and longevity.
MarediModa protects and promotes quality fabric and accessories, what is your opinion about this event?
I follow MarediModa trends since it is the best fabric exhibition for swimwear, intimate and athleisure in the world.
I always consult, trust and acquire fabrics and accessories from companies only exhibiting at MarediModa since I am certain about their high quality.