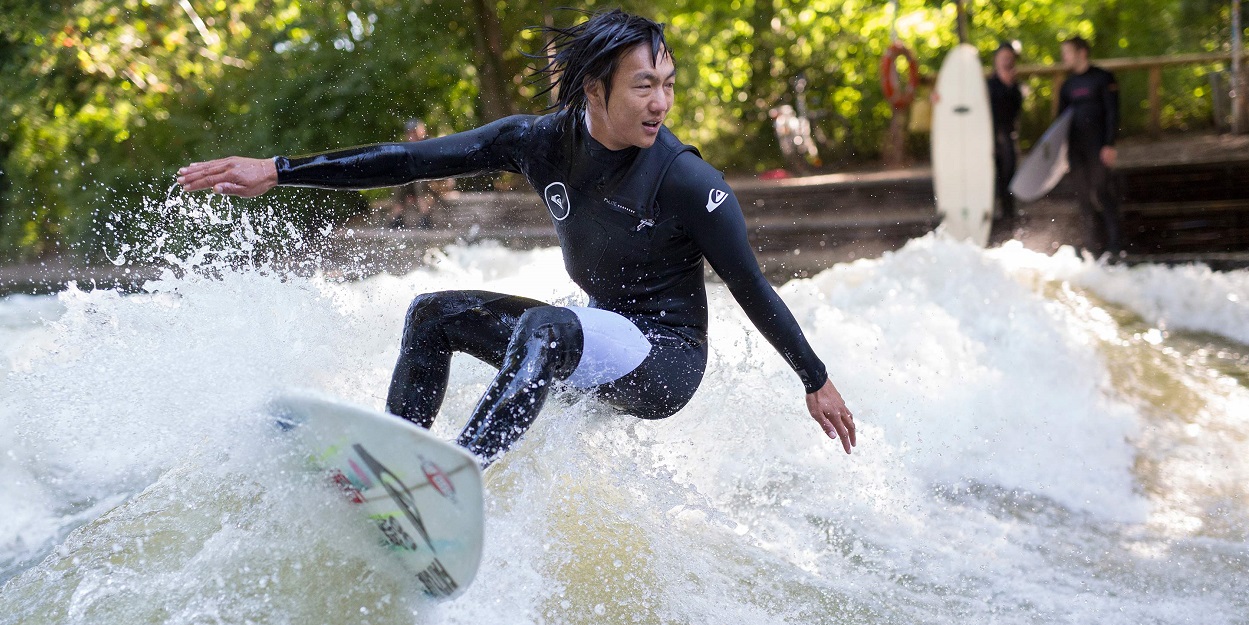 Interview with Tao Schirrmacher: Designer and River Surfer
The city is the new frontier, the new horizon for surfing. Feeling too far from the ocean leads to finding a place to live and reinvent yourself. City surfing is a collector of uncontrollable thrusts that lead to a new unimaginable and disruptive path that traces new routes of style and inspiration for swimwear, streetwear, athleticism, and urban wear. It is part of a new street culture that includes surfers from rivers, lakes and even boat trails. This type of surfing is, however, at best unknown and is often considered of poor quality by purist surfers.
Vans -the iconic shoe brand- has captured the right wave and launched a web series: "Weird Waves" that offers several cues to explore the unexpected wave side of cities starting from the birthplace of river surfing: Munich.
Interview with Tao Schirrmacher: Designer and River Surfer
How did you come up with this idea?
River surfing started back in the 80ties so I was unfortunately not one of the super easy riders…but as Skateboarder and snowboarder it was a classic to learn surfing. As Munich is landlocked the go was river surfing.
Are the city surfers individuals having fun together or they represent a sort of urban tribe with specific codes different from the "normal" surfer (especially from a fashion point of view)?
The great thing is we are all still having fun together. Let's start from the beginning: The surfing Style and culture are omnipresent in our world, the big brands like Quiksilver Hurley and co are making roughly 80 % of their sales in landlocked places. Even those people only try to get the surfing lifestyle by wearing those clothes most of them never saw the ocean close… So if you look to Hawaii, California, Brazil, the surfing cultures are super strong.
And even in Munich, there is a special culture growing. In the US, Austria, Swiss, and many more are growing lots of river waves. It is amazing and we are all connected by the "river surfing culture ".
The young kids also starting to wear their own "city-style" some take big rings and chains. It is all more city-driven I would say. Close to the ocean you might adapt more to conditions (strong wind rain, heavy sun) in the city it is more urban. But in the end, it is all about the surf skate style. It is so great to see that even ocean surfers are casing there is a landlocked surfing culture growing that's starting to affect the ocean surfing as well.
As a designer do you think and feel that "city surfing" is playing a role in style and fashion design?
I am more the industrial designer but I see a great impact in style and fashion, especially because if you are a river surfer. It is still super unique when I see the young people in school everybody is looking up so there's a huge way of influencing.
I believe in future the surf skate lifestyle will have an even bigger impact on us. As there are hundreds of waves in the making it will definitely have an impact on us in a matter of style and fashion-more urban driven surfing style.
Have you ever thought about designing a "city surfing" fashion collection?
I'll think about it!