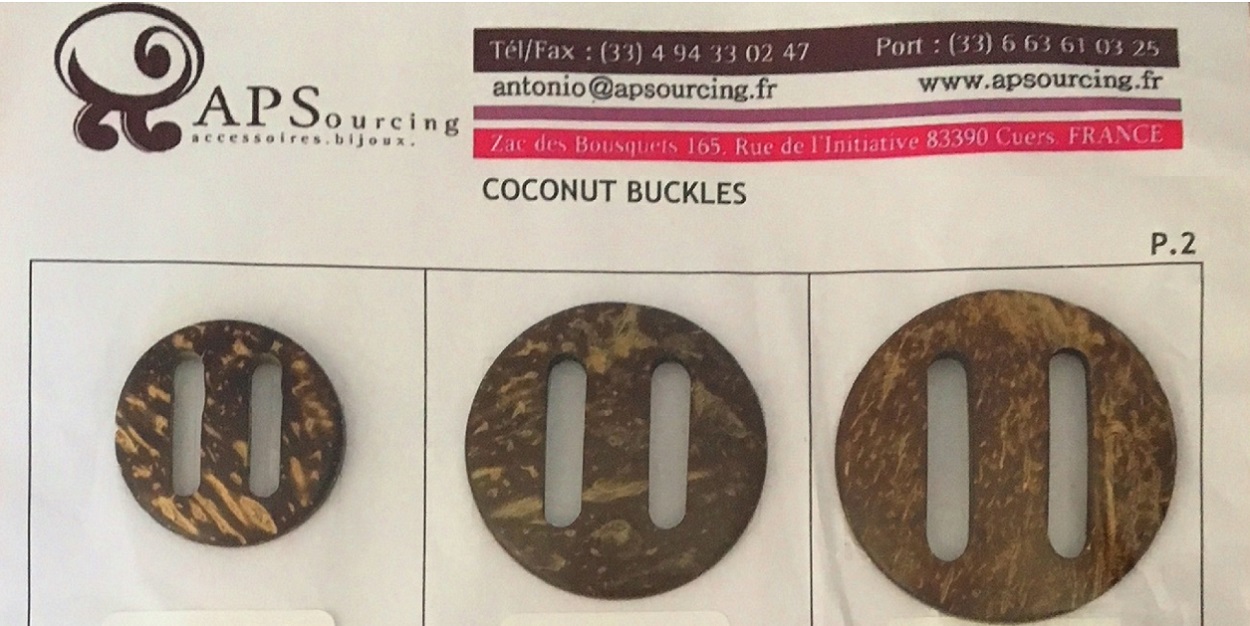 [company news]
Introducing AP Sourcing coco rings made from coconut waste
The French company Ap Sourcing has been working in the accessories sector for almost twenty years representing a bench mark of the international beachwear industry. Its design department is keen to develop new collections and customized proposals as well.
AP Sourcing is being very successful with his natural coco rings made from coconut waste. Those items are sustainable and with no effect on the planet as they are biodegradable like any vegetal resources.
Those accessories are chlorin and salt resistant so really adapted for swimwear.
Since they are lasercut, we can cut any shape. Being natural material, each piece is different shade from the other giving even more a natural aspect.