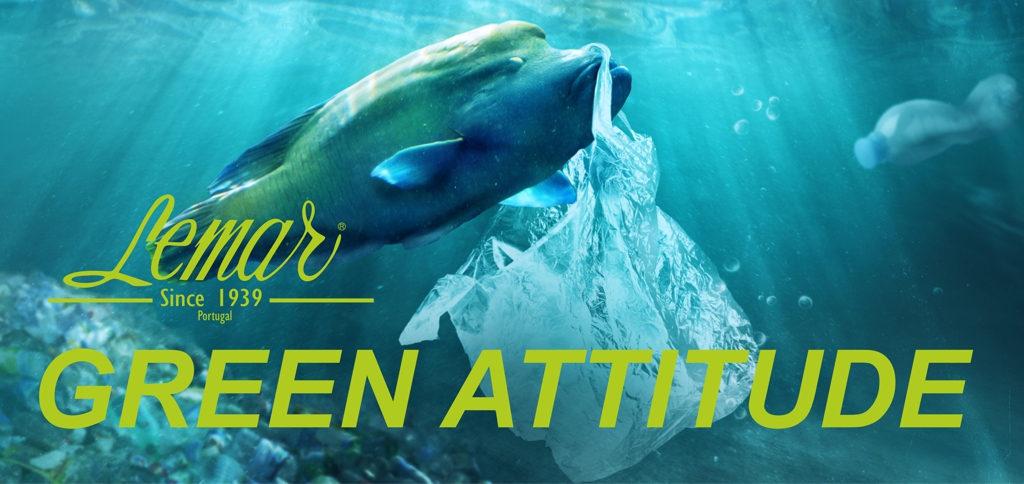 Lemar launches the new eco-sustainable collections
Lemar is carefully designing their collections with responsible sourcing and fibre choice, quality of products, eco-labels and fibre-to-fibre technologies.
In spite of pandemic times, Lemar kept developing new textile structures and new materials with unique properties which are in-line with the customer expectations and a better performance from an environmental point of view.
In their range you will be able to find the following value-added fabrics:
– The brand new 100% Seaqual Single Yarn fabric set collection. More revalue, less sea waste.
– The Newlife™ fabrics options as a result of a unique, certified system, whereby post-consumer PET bottles are transformed into a polyester yarn through a mechanical process that makes no use of chemicals.
– Introducing the Amni Soul Eco™ fabrics weaved with the only biodegradable polyamide 6.6 fibre yarn in the world! These yarns have been improved that beside featuring soft touch, comfort and easy care the garments made with these fabrics decompose ten times faster than conventional polyamides making fashion truly eco-sustainable.
– The stripe blends of SEAQUAL™ Recycled Polyester and LENZING™ ECOVERO™ Viscose, the best of two worlds designed by Lemar. Beautiful texture, soft hand feel, and assured traceable quality.
– The Sensil® EcoCare polyamide fabrics made from recycled post-industrial waste. The production of this recycled yarn uses a highly efficient recycling process that significantly reduces CO2, energy and water consumption.
These, are just a few items which Lemar has been working in their continuous journey towards the wellbeing and conserving nature.
Lemar believes with these steps to have a clear opportunity to act differently while creating new value for society, to prolong the lifecycle of materials, to reduce the amount of waste and to minify the harm to the environment.