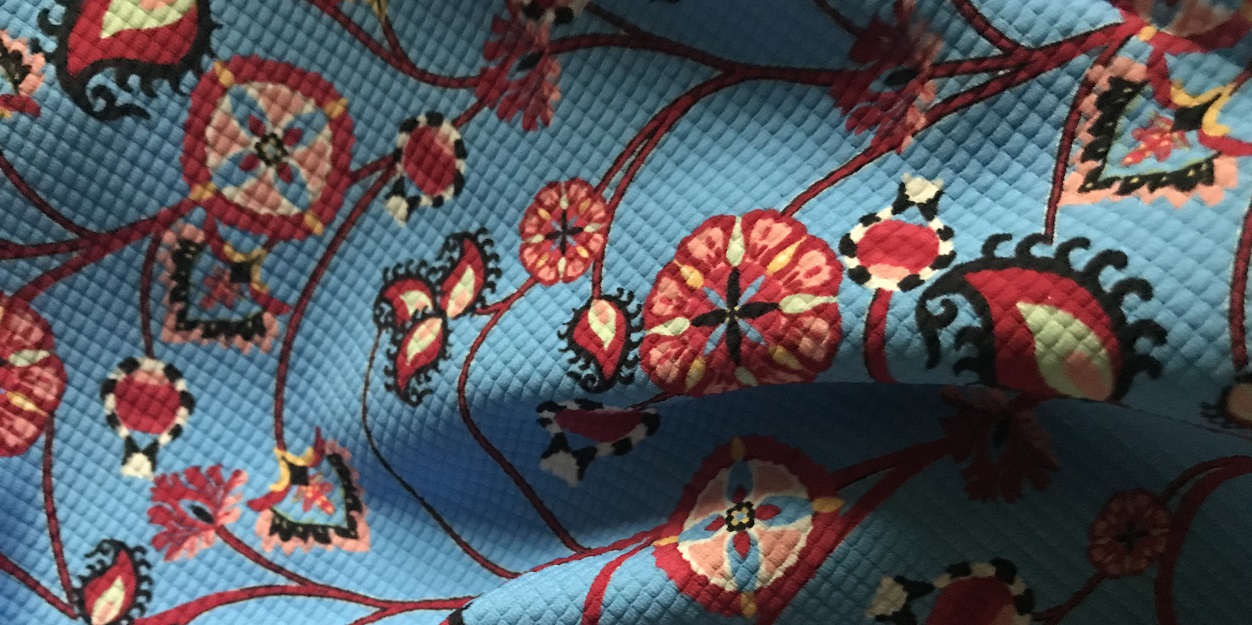 [company news]
Maglificio Ripa presents its Splash collection for Summer 2022
This collection is a concentration of pure energy, sophisticated, modern and innovative. Each fabric is a refined creation featuring a concept. Four central themes, each with a well-defined spirit and character.
INFINITY
A timeless and borderless atmosphere, hushed colors and codes borrowed from the past. Fabrics are lightweight, comfortable, softly finished, embellished transparencies, surfaces swing between empty and full in a subtle game of movement for 'swimtimates' inspired fabrics, a hybrid between swimwear and underwear.
Ethereal prints and jacquards recall the elegance of laces and macramé, a highly sophisticated and antique pastel color palette
ENERGY
Irreverent, energetic and monumental. Technical and bold feature compact and vigorous fabrics. A classic Ripa, the world of stripes is celebrated and reorganized in a kaleidoscopic color palette. Macro designs, with a strong visual impact, colors are vital, saturated, communicative.
ESCAPE
Travelling, sharing experiences, looking for new sources of inspiration, discovering new symbols and signs. Fabrics are rich and elegant, an opulent luxury never showed off. Travelling to fully enjoy the present, to feel the pulse of the planet and absorb sensations in total comfort.
Lurex plays a key role by lighting up and ennobling any surface, always authentic never out of tune. A magical touch also on the 3D surfaces, essential in this category.
Colors are harmonious and sophisticated. A sublime olive green, silk color and all shades of brown. Classic Capri and Riviera cruise style combinations .
SERENITY
A tribute to the planet, an homage to nature. A focus on the attention of Ripa to sustainability topics during the production processes. Fabrics are eco and innovative, bio-based, recycled pre and post consumer, with natural fibers, irregular weaves and patterns recalling key elements of the collection. Both colors and prints are natural and familiar.
http://www.maglificioripa.it/