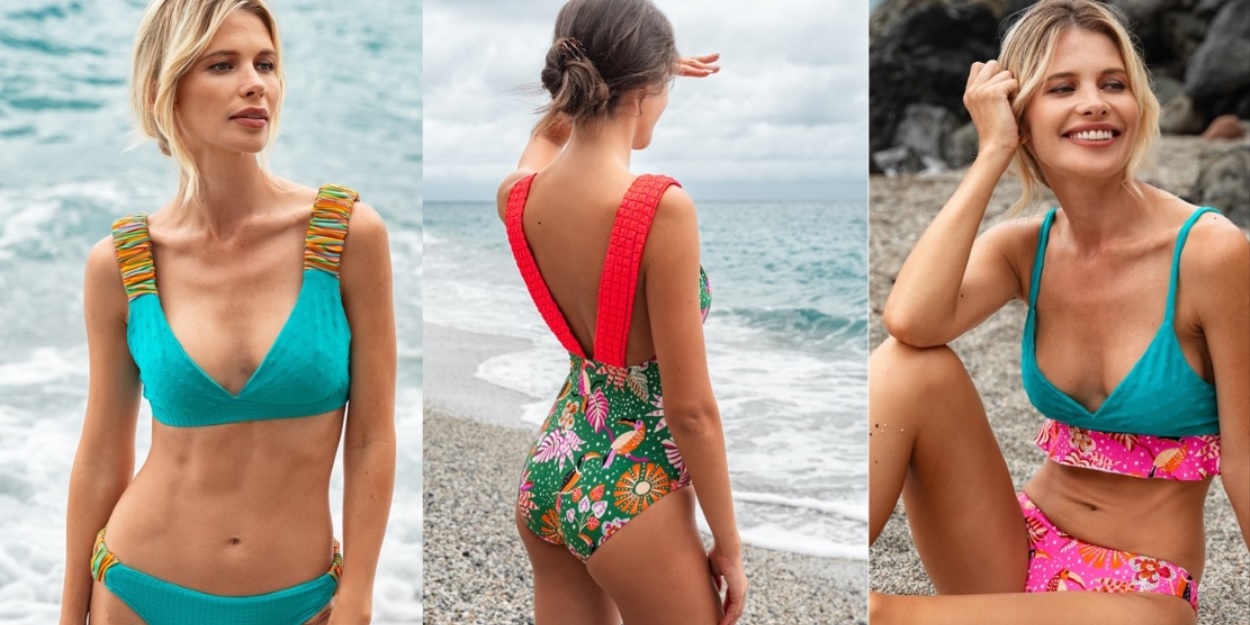 [company news]
Maglificio Ripa Splash Collection summer 2025
For summer 2025 Maglificio Ripa presents three major themes linked together by a luxurious, sophisticated and enveloping trait. A harmony of contrasts, lights and materials. Ripa's traditional classics are updated with an exuberant but never shouted, bold and sublime style. The GLOSSY AFFAIR theme tells a thousand stories of lights, glows and reflections. Color assonances and contrasts are punctuated or flooded with lights that light up their surfaces. A ray of sunlight is enough to change its surfaces. Netting, jacquard, three-dimensional, shiny thread inserts open up to the light with a clever play of contrasts. VINTAGE REBOOT, on the other hand, explores the most intriguing languages of art vintage, from the 1950s to the 1980s. Pop exuberance, indie rock and hippy style are mixed to extract the most irreverent and playful traits. Sophisticated and never mundane prints, textured jacquards and wavy bottoms reveal reworked pop languages in a modern key. A SORT OF RESORT is a mature and transversal theme. Here we find textiles, printed and jacquard, dressing an all-encompassing elegance, an extreme luxury made of signs and dreams. Elaborate prints and textured surfaces in reassuring colors combined with each other with a new and confidential spirit.
 THE PUSH TOWARD SUSTAINABILITY
A central theme that has seen the Lombard company at the forefront for years, among the first in Europe, with a green posture that runs through the entire product and value chain and that is concentrated in the Earth line, created eight years ago as an experimental project where a new generation of eco-responsible fabrics could be developed.  The Earth collection, precisely, is an excellent example of fashion and function resulting from the company's green vocation. Inside, a heterogeneous and never predictable proposal that beyond the modernity of structures, hands and design pushes on internal innovation thanks to the new prodigies that the big names of fibers have been able to put in place. The search for integral sustainability has pushed Maglificio Ripa to use the most cutting-edge sustainable yarns (preconsumer, post consumer and biobased) on the international level, always attentive to the most interesting innovations in favor of a circular textile economy.
Visit Maglificio RIpa @MarediModa Cannes, get your free-pass: click here