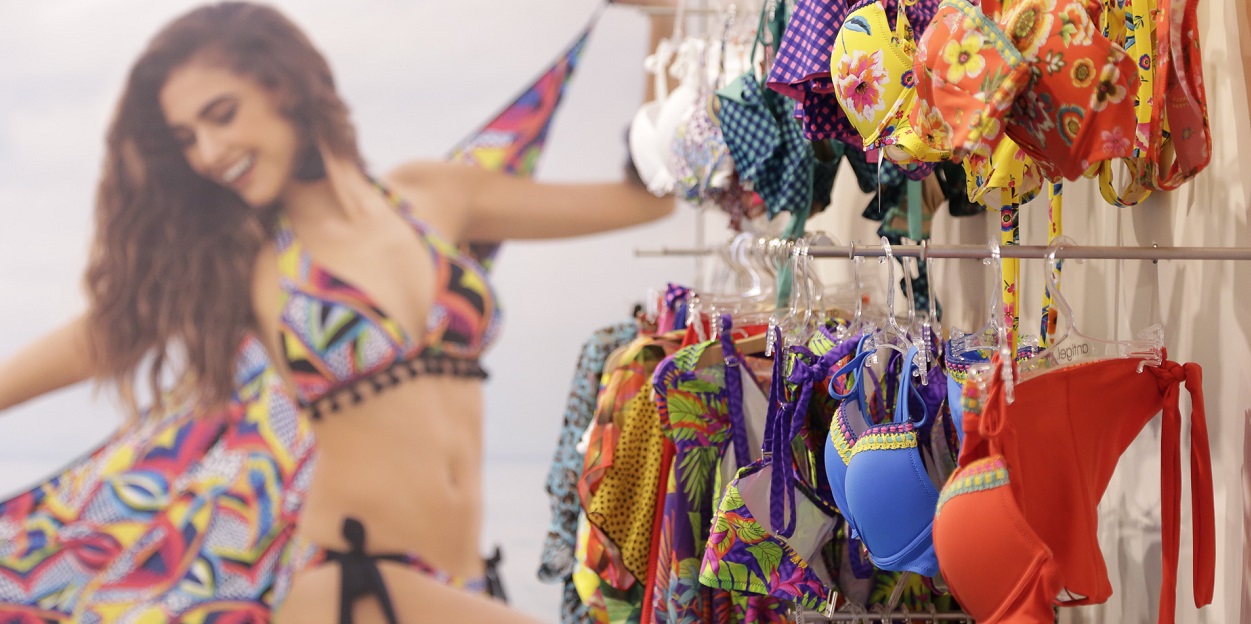 Maredamare has confirmed to be the only Italian leading trade show for the operators in the intimates and beachwear industry.
The eleventh edition of MAREDAMARE, the only professional Italian trade show for the beachwear and intimates industry professionals, has closed Monday 16 July, with over 8.500 visitors, the 23% of which, from abroad, a figure on the raise in comparison with 2017. On the other hand a slight decrease has been registered in the number of domestic visitors compared to the last edition, probably due to the early dates of the trade show.
From 14 to 16 July, MAREDAMARE hosted 234 S/S collections 2019 from 132 companies, both domestic and international, at the Fortezza da Basso in Florence and new outfits purposely designed by the young winners of the The Link contest, organized and promoted by MarediModa.
The MarediModa fashion show presented a preview of the S/S 2020  textile collections from companies such as: Antares S.r.l., Brugnoli Giovanni S.p.A., Cevibi S.p.A., Eurostick S.p.A., Extra S.r.l., Iluna Group S.p.A., InnoTex Merkel & Rau GmbH, Lyma International, Maglificio Ripa S.p.A., Ritex 2002 S.L. e Taiana S.p.A. (click here for the fashion show gallery) followed soon after by The Link catwalk: young designers of tomorrow on stage. Leaders of the show the collections designed by the 8 young talents taking part in the The Link competition conceived and organized by MarediModa. Their names: Mariana Campinho, Yuk Ki Chan, Andrien Kokkinou, Anna Patrini, Mattia Raino', Amelia Stephenson, Sara Voltarel and Taynah Voss Costa Boleado (click here for the fashion show gallery).