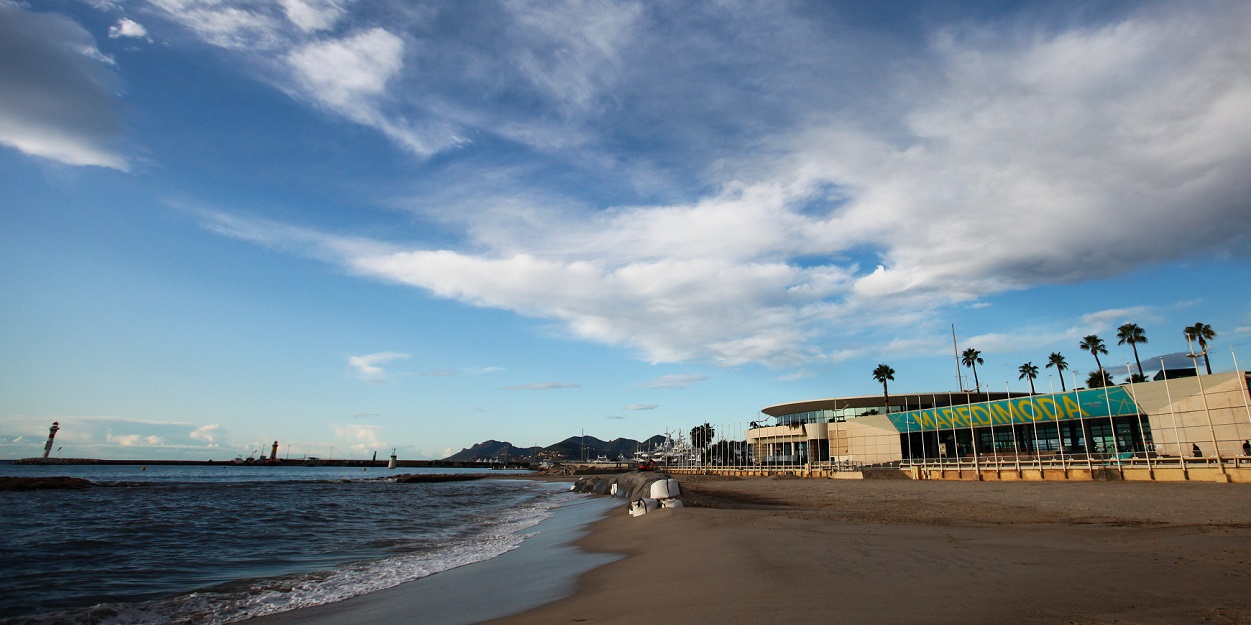 MarediModa 2023 is fully booked and confirms to be the most important event of the market
A few weeks to go and the 2023 edition of MarediModa is sold out. Over 100 European exhibitors will showcase their collections of beach- fabrics, underwear, athleisure and accessories for the S/S 2025 making MarediModa the widest and the most qualified proposal on the international scenario.
"Those who work in the beachwear market cannot miss it – underlines Claudio Taiana, President of MarediModa – and, I would add, also those who operate in the underwear and athleisure markets. It's a unique opportunity to experience over one hundred collections of fabrics, to discover the leading trends of the next season through David Shah's speeches and to take advantage of all the related events which are renovated every year for our visitors. Among these, I would like to mention the THE LINK project, one of the longest-running talent scouting projects in the textile business which involves the most talented fashion designers from different European fashion schools. In Cannes they will exhibit their capsule collections in a dedicated space and will be protagonists of the evening event with fashion show to be held on November 8th from 6pm".
The LYCRA Company, recognized worldwide for its innovative products, technical expertise, sustainable solutions, marketing support, produces fiber and technology solutions for the apparel and the textile, renew its partnership with MarediModa and preview two new fibers in Europe, LYCRA® ADAPTIV BLACK and LYCRA® ADAPTIV XTRA LIFE, which combine the advantages of the original fiber with the additional features of two powerful branded technologies to offer an elevated user experience. Don't miss the speech focused on the topic of sustainability by Alistair Williamson, Vice President EMEA of Lycra
Still on the matter of content: the FLASH project, launched last year, renews its proposal with a growing number of companies and "SEAMS" a spin-off initiative. Fabrics in the form of finished garments and already made garments have been the protagonists of photo and video services in the aim to enhance their innovative and creative features and to put on evidence the know-how of private label manufacturers.
Worth mentioning is the new edition of ATHLEISYOU, the project which showcases experimental and impactful prototypes made with fabrics supplied by a group of exhibitors.
Last but not least, the Linea Intima team will present an in-depth analysis on the topics of process and product innovation in the swimwear and underwear sector.