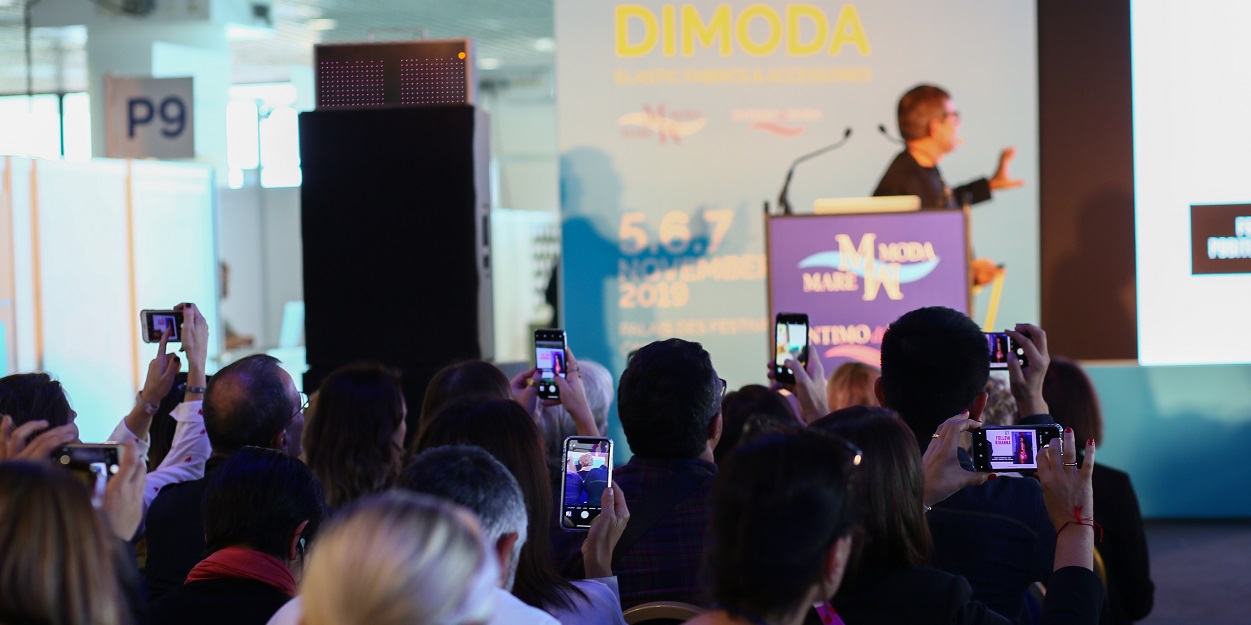 MarediModa: a new year plenty of new events
MarediModa  has confirmed to be, throughout the years, one of the most dynamic trade show on the international panorama. Edition after edition, it has been able to build a definite credibility achieved thanks to its very unique disciplinary: protection and promotion of the European textile industry,  networking between company and customer, a non-profit structure and, above all, a unique proposal represented by the most important, qualified and innovative companies in the world. Owing to its different offer the most leading brands in the world interested in trends and collections come and visit Cannes.  Collateral events and services during the show and before it are definitely key factors. Munich fabric Start is the first appointment on the agenda for a group of companies from the MarediModa network will present their collections from 4th to 6th February.
In cooperation with David Shah the first hints of trend forecasting for Summer 2021 will be sketched out in April and presented later on to the exhibitors registered for the forthcoming edition.
A first presentation on April 28th followed by Barcelona on April 30th. This tailor-made and exclusive service provides MarediModa exhibitors a broad view of the market and social evolution, creative inputs, detailed information about colors, patterns and up-to-date languages to design their new collections in the best way.
In July, after the last year's success, MarediModa Miami will be rescheduled always on the same dates (26th-28th), furthermore, a new project is on the launch pad, thanks to the partnership with Maredamare and it will focus on a closer cooperation between the two trade shows. The fabric collections 2022 will also preview on the catwalks of Maredamare in the form of finished garment.