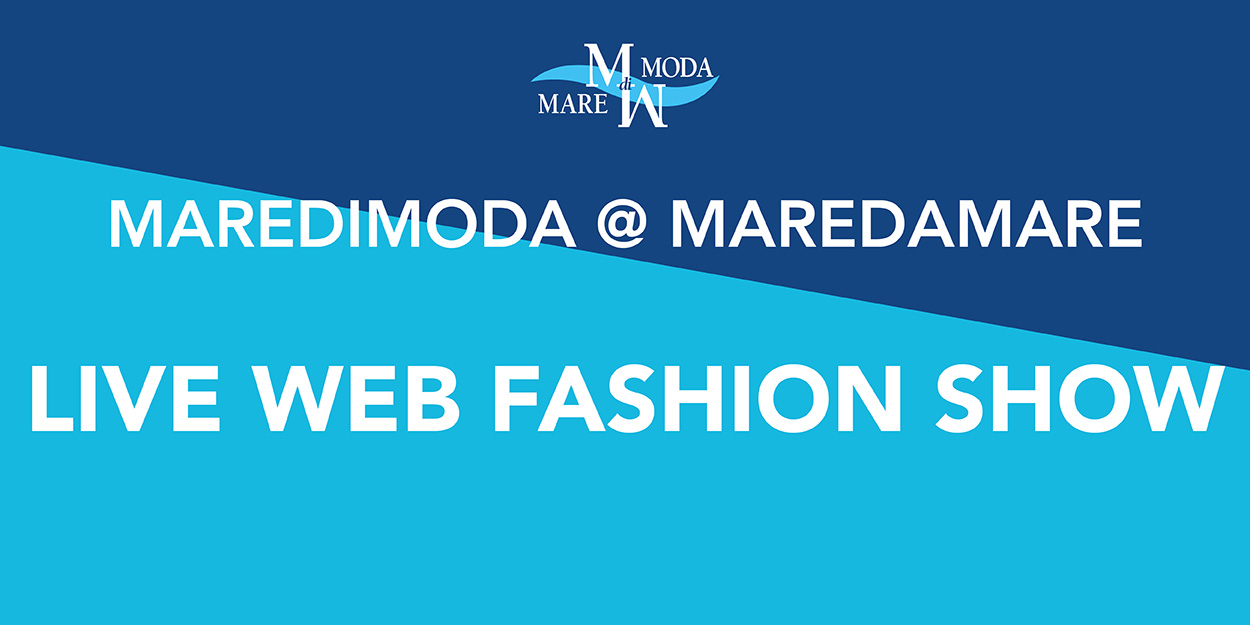 MarediModa: a virtual fashion show of collections 2022 @Maredamare hub
The edition 2020 of Maredamare, initially scheduled early July, has been later postponed in September to be finally cancelled due to no-stop health emergency along with a general uncertainty among the business operators in the Italian and international market. "We have responded immediately – underlines Alessandro Legnaioli, president of Maredamare – by organizing a virtual event which could partially replace the usual one. It has not been an easy decision to take, on the contrary, we have made up our minds after a carefully evaluating companies and customers. We have been forced to sacrifice our trade show despite the growth of these recent years. Swimwear business cannot be celebrated in such a situation. There are still too many fears and uncertainties. Despite all this, we have never given up; on the contrary, we have proposed our companies and retailers many initiatives to relaunch the business and to stay cohesive. This proposal has been very successful that's why we have thought to provide a service through a virtual event. Maredamare Hub will debut on July 25th, it will be a sort of market place given for beachwear where you can meet, exchange ideas and explore beachwear collections for summer 2021 in a special and confidential way ".
The runway shows of MarediModa and The Link will be the key characters of the new Maredamare Hub. A not-to-be missed event. Sunday, July 26th at 2 p.m., the finalists of The Link contest 2019 will be on stage with their innovative and provocative collections. New fashion design concepts will be proposed in an elegant way by the protagonists of the contest organized and promoted by MarediModa. These nine young talents will enjoy space and visibility to showcase their collections.
BEACHWEAR:
XOANA MEDRAÑO RODAL – SPAIN BAU – CENTRO UNIVERSITARIO DE DISEÑO
ANASTASIYA SALEICHUK – POLAND – ACADEMY OF FINE ARTS – LODZ
ALEKSANDRA SZCZEGOT – POLAND – MSKPU – INT. SCHOOL OF COSTUME AND FASHION
UNDERWEAR:
DOORI CHOI – SOUTH KOREA – LONDON COLLEGE OF FASHION
ANNA KASPARSONE – LATVIA – ART ACADEMY OF LATVIA
SERENA TOMMASI – ITALY – ISGMD
ATHLEISURE:
ALBERTO MAIORELLI – ITALY – ACCADEMIA ITALIANA
KATIA INNERHOFER – ITALY – MODEFACHSCHULE SIGMARINGEN
SARA ZAGNI – ITALY – NEXT FASHION SCHOOL
On Monday 27th July at 11:00 a.m., it will be the turn of the MarediModa fashion show. This is a preview of fabrics S/S 2022 which will be later exhibited in Cannes in November: Eurostick S.p.A., Extra S.r.l. Iluna Group S.p.A., Innotex Merkel & Rau GmbH, Maglificio Ripa S.p.A., Ratti S.p.A. and Taiana S.p.A. will show some patterns of their collections in the form of finished garments. Do not miss this special occasion!