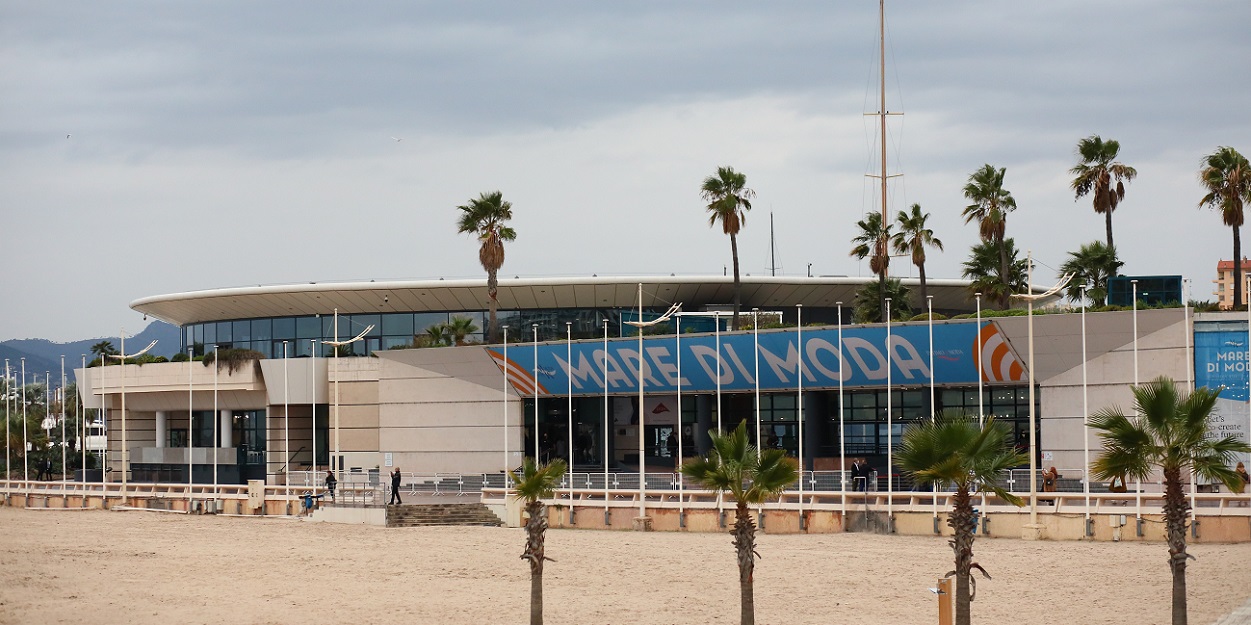 Maredimoda between ethics, innovation and sustainability – the rebirth.
The twentieth edition of MarediModa held on November 9-11 at Palais Des Festivals in Cannes came so successfully to its end as to outline the rebirth of the sector. Main protagonists were the textile and accessory collections for Summer 2023 of over one hundred European companies of beachwear, underwear and athleisure.
"An edition that went beyond all optimistic forecasts – underlines Claudio Taiana, President of MarediModa – and that marked a substantial increase in European visitors coming mainly from Italy, France and Spain and which compensated for the difficulty in attending by American and Russian customers due to sanitary restrictions. Our guests understood the importance of being there, rejoining this community, going back to relationships and sharing. And without any doubt, it was only here in Cannes where they were able to access such a wide and all-European offer enriched by a selection of Italian and Euro-med third-party manufacturers who, in a dedicated area, presented themselves as qualified and reliable partners. Reshoring is becoming an increasingly urgent and necessary issue, accelerated by the pandemic and able to make a difference in the near future since ethics, traceability and sustainability are and will be the foundations from which to start again".
Inspiring for the Palais Des Festivals experience were the trend shows by David Shah with the guidelines for the 2023 season followed by Talking Fabrics, the immersive experiences in the trend forum still upon the Dutch trend forecaster's initiative, the exciting award ceremony of the talent scouting contest The Link, the gallery dedicated to athleisure and the full conference agenda on key topics of the sector.
RENEWED PARTNERSHIP WITH THE LYCRA COMPANY
Once again, The LYCRA Company – a worldwide leader of market-driven innovations for the textile industry – has reconfirmed its partnership with MarediModa.
"Being back to MarediModa has been really exciting. It was such an overwhelming experience to meet our customers in person and work together. A constant and tangible commitment to innovation, sustainability and traceability of the entire supply chain and once again an opportunity to be really close to European beachwear.  The very 98% of our products for swimwear fabrics in Europe are indeed made directly at our European production site in Maydown, Ireland" said Alistair Williamson, Apparel Vice President , EMEA & South Asia.
WATCH MAREDIMODA 2021 OFFICIAL VIDEO