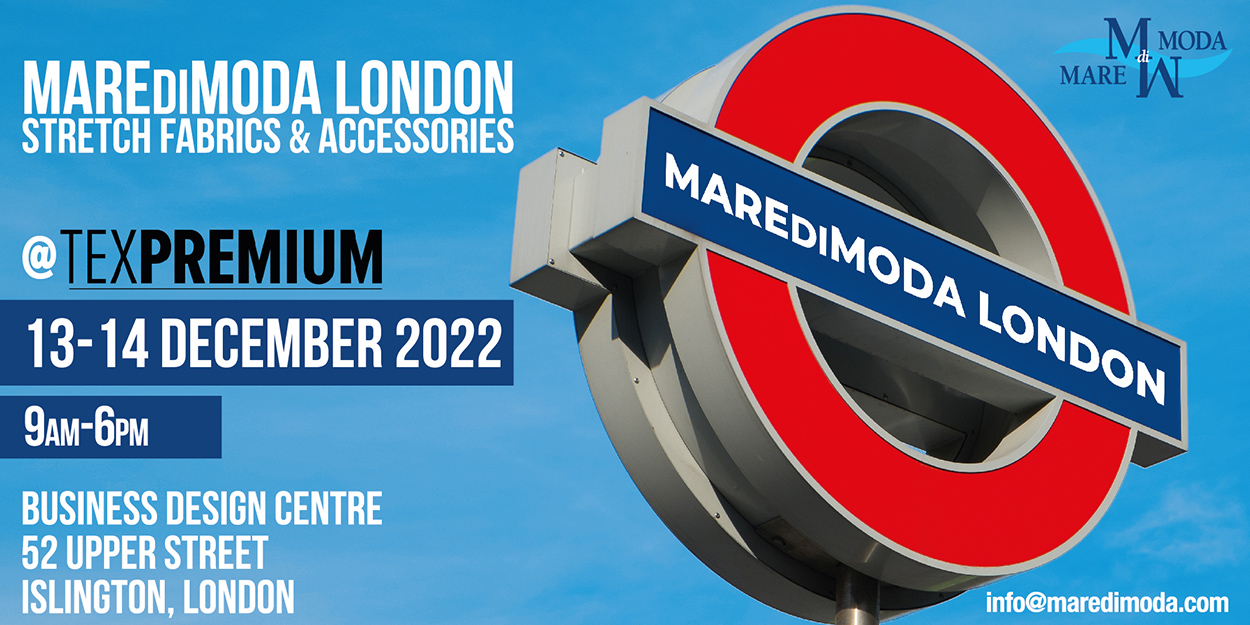 MarediModa brings creativity, ethics and function for next-generation fashion crossover to London
Just over a month after the success of the main event in Cannes, MarediModa makes its debut in London as part of Texpremium scheduled for Dec. 13-14 at the Islington/Angel Business Center, with a selection of companies of fabrics and accessories for beach, underwear and especially athleisure for summer 2024.
"Never as much as today," emphasizes Claudio Taiana, President of MarediModa, "does it become urgent and necessary for us to explore new territories with new partnerships in light of the transversality of our fabrics, which in a fashion that chases contaminations, and combines fashion and function, sees us as protagonists with our collections, which are creative, innovative, sustainable and certified. The technical, the functional, acquires a new meaning and a new language. We arrive in London therefore aware that we are interesting for every single buyer. The goal in fact is to intercept the most sensitive and attentive English customers as well as the large international groups based in London".
The British capital has always been an incubator of new fashions and birthplace of dynamic and innovative brands, and MarediModa intends to offer a comprehensive overview of its exhibition offerings, in pocket version.
Two days of event Dec. 13-14 to delve into the 2024 collections that wowed visitors in Cannes and now land along the banks of the Thames.
All visitors to MarediModa London will receive access to 2024 trends and David Shah's video presentation. An indispensable tool to be inspired by the best trend forecaster and plan the new collections.
MarediModa Exhibitors:
ANTARES S.R.L.
ART MARTIN S.A.
BILLON DESIGN
CLERICI TESSUTO S.P.A. – DIV. BEACH&BODY
FADA TESSUTI S.R.L.
ILUNA GROUP S.R.L.
INNOTEX MERKEL & RAU GMBH
LEGOPLAST PACKAGING S.R.L.
LES TISSAGES PERRIN
MAGLIFICIO RIPA S.R.L.
MAURI ANGELO S.R.L.
MUEHLMEIER BODYSHAPING GMBH
TAIANA SPA
TEXTIL BCH S.A.
Private Label:
PROTEXCOM
TEXPREMIUM THE LONDON LUXURY FABRIC FAIR
Conceived by the organizers of the London Textile Fair, it is the first event exclusively dedicated to high-end fabrics. More than 70 selected exhibitors will present fabric and accessory collections for S/S 2024.