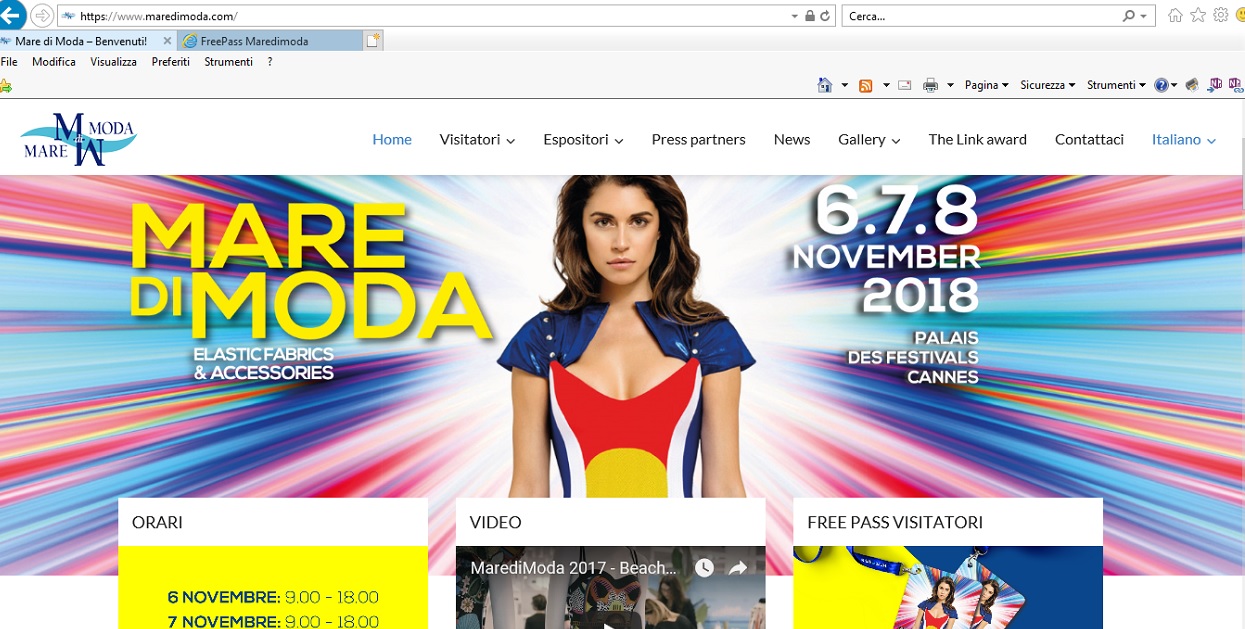 The new maredimoda.com website is online
About 40% of websites are displayed on smartphones. This interesting figure becomes even more significant if we consider an increase in use of + 21% over last year in comparison with the turndown of all the other devices.
MarediModa has launched a new website, more functional, modern and information-rich. A complete guide to access the contents of the trade show from any device.
List of exhibitors, registrations, hotel reservations, practical information and details about key elements of the show, real-time updates, exhibitor login and much more.
Starting from today the free-pass request to visit the next not to be missed edition of MarediModa (6-7-8 November 2018) is officially open. This key event for operators in the industry of beachwear, intimates and athleisure enables to offer a complete overview of the business thanks to an accurate selection of exhibitors.
100 are the players, only from European origin, the best leading suppliers of fabrics and accessories together with a representation of design studios.
A section, including leading and very reliable professionals, is dedicated to private label manufacturers coming from: Italy, Portugal, Romania, Tunisia and Morocco to offer customized solutions for every kind of production.
Lots of news in the pipeline to be unveiled over the next few months.
Ask for your free pass: click here