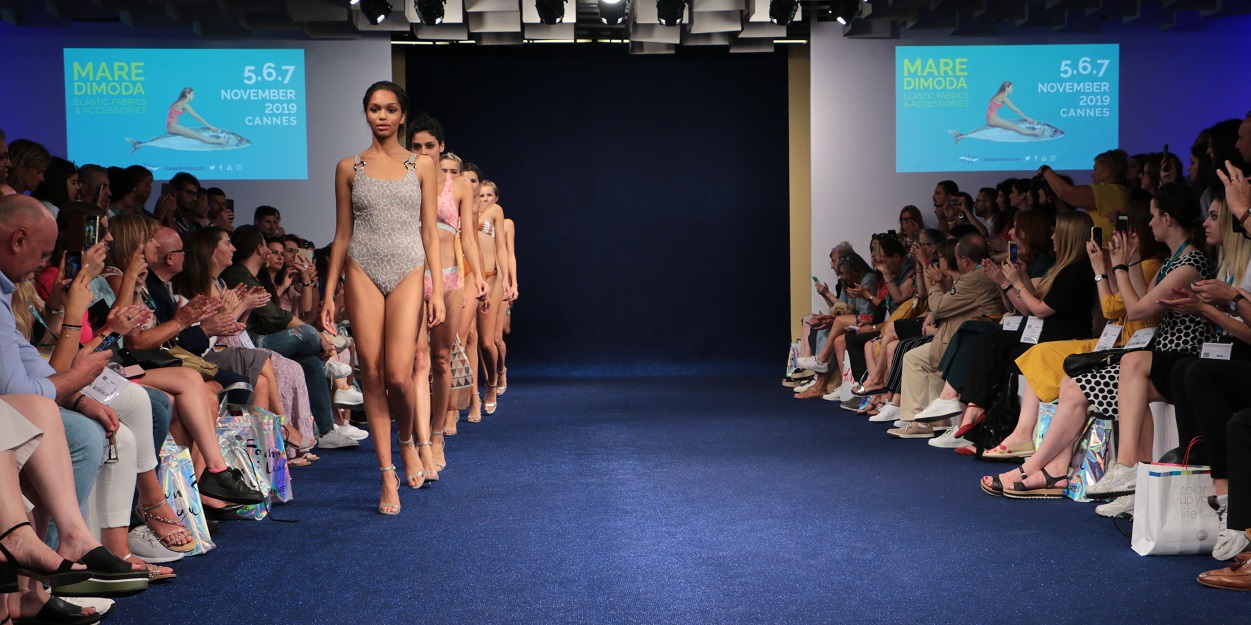 MarediModa exhibitors and the young designers of The Link protagonists in Florence
The 12th edition of Maredamare -the Italian trade show dedicated to beachwear collection- was held from 20 to 22 July. Over 260 collections of swimwear and accessories for the summer 2020 were exhibited. The Link and MarediModa runway shows – held on the first day, Saturday 20 July -were among the most followed events.
The young finalists of the 2018 edition of The Link fashion contest had the great opportunity to showcase their collections to a wide audience of brands, journalists and buyers. Here are the talented young girls selected from the MarediModa contest dedicated to beachwear, underwear, and athleisure: Monica Gatta, Amelia Goff, Alba Herraez, Sandrina Qokaj, Virginia Ruta, Marina Smith, Naomi Soo, Ida Sture, and Alexandra Todoran.
At 2:30 pm, a group of companies from the MarediModa network –Antares Srl, Cevibi SpA, Eurostick SpA, Eusebio SpA Div. Confidence, Extra, Iluna, InnoTex Merkel & Rau GmbH, Maglificio Ripa SpA, and Taiana Spa – presented a preview of their fabric collections for the summer 2021.
We will have the opportunity to see the completed collections on the upcoming edition of MarediModa Cannes, 5-6-7 November 2019.