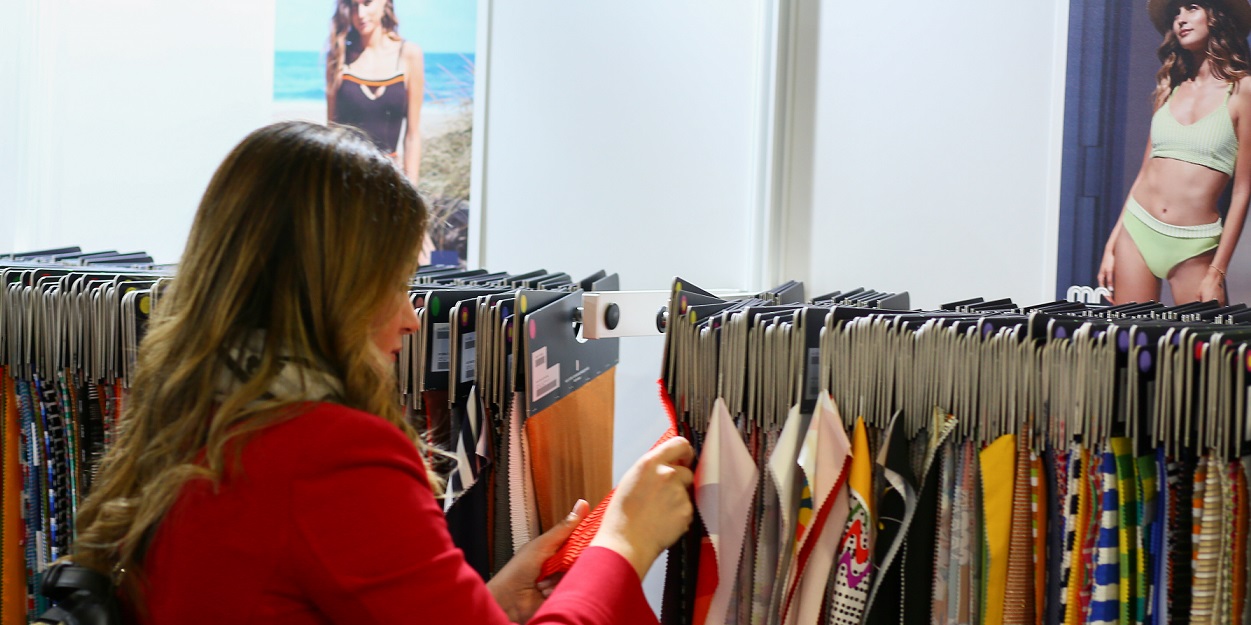 Maredimoda @ Fabric Days in Munich
A new fair formula is going to be proposed to keep pace with current times which aims at enhancing the textile industry in a creative and innovative way.  Fabric Days will take place at the MOC in Munich from September 1st to 3rd, involving over 300 European exhibitors, divided into different market segments, which will present their A/W collections 21-22. At the same time, a selection of companies, belonging to the MarediModa network, will exhibit a preview of their S/S 2022 collections: a ray of sunshine after the winter of Covid19.
"Fabric Days" is just a first step to that expected normality which will lead us to Cannes with strength and new energy –  states Mr. Claudio Taiana, president of MarediModa   – we all feel excited and cannot wait to see our clients".
"Fabric Days" is expected to be a major event and first commentaries report a great desire to recommence and to re-establish contacts between supplier and buyer. Everybody is feeling a great longing for novelty, Made in Europe, relationship and cooperation.  Organizers have developed all the necessary measures  to make the trade show safe in respect of this particular moment. Fabric Days will propose an important trend forum about "HOPETIMISM" which is the current seasonal theme. HOPETIMISM represents the new Zeitgeist of  the textile and fashion industry. A spirit of the times, embracing hidden feelings, visionary thoughts, progressive and pragmatic action along with new realities. It combines personal and global hope with individual and holistic optimism: a present and future trend which generate strength and lightness.
Save the date: 1 to 3 September at the MOC in Munich
Click on the company's name to get more info about the new collections