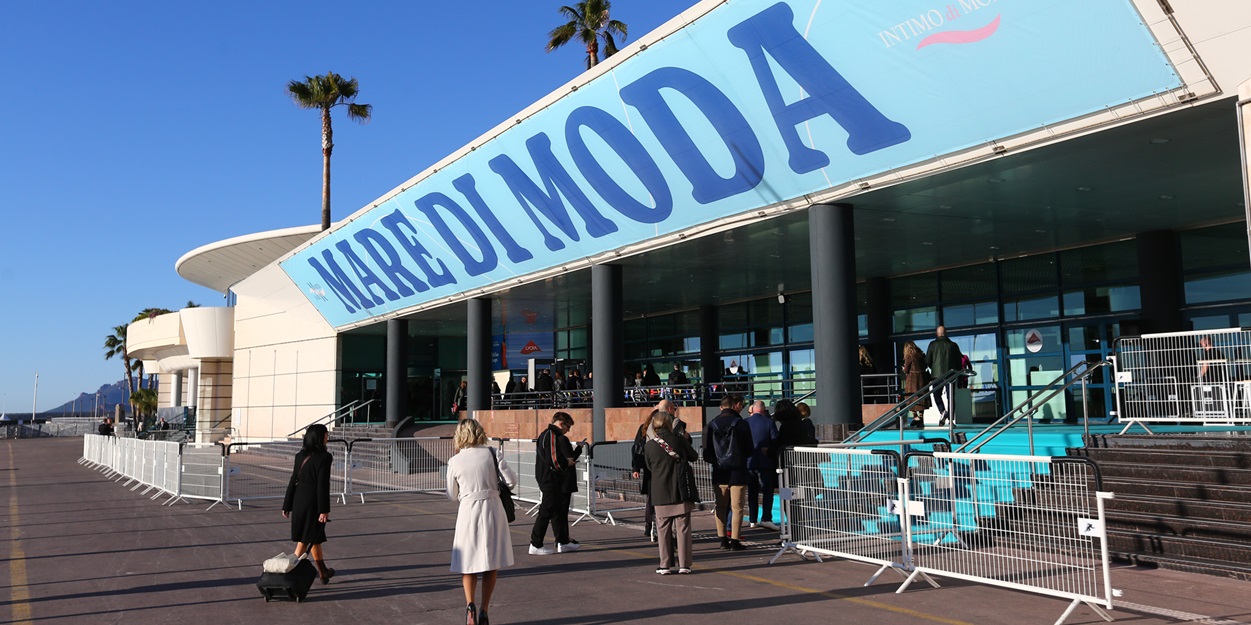 MarediModa is confirmed as the reference show for beachwear, underwear and athleisure
The 21st edition of MarediModa (7-9 November, Palais des Festivals in Cannes) registered a stable attendance in line with last year's edition and an increase in the number of exhibitors. Buyers from the United States, Latin America and Northern Europe were on the increase. Over one hundred and ten premium European companies previewed their beachwear, underwear and athleisure fabric and accessories collections for summer 2025.
"At a time of profound transformation for the international trade fair system," emphasises Claudio Taiana, President of MarediModa, "we confirm ourselves as the reference appointment for the high-end of the swimwear, underwear and athleisure sectors with an increasingly qualified offer supported by a very selective policy of our exhibitors. We believe that this set-up represents the future of textile shows, safeguarding creativity and supply chain traceability. In these twenty-one years we have become a trusted brand for our visitors, so much so that we have organised important missions all over the world to promote a certain way of doing trade fairs".
The talks by David Shah on the megatrends of summer 2025, taken up and developed in the trends area, space for young creativity with the fashion show of The Link competition, exhibitions, installations and digital tools designed to inspire designers, including Athleisyou and the Flash! project realised in collaboration with ISGMD, were all involving and participated in.
NEXT EDITION: November 5-6-7, 2024
The LYCRA Company, a world leader in the development of innovative and sustainable fibre and technology solutions for the textile and apparel industry and official partner of MAREDIMODA,  presented two new fibres, LYCRA® ADAPTIV BLACK and LYCRA® ADAPTIV XTRA LIFE, which combine the advantages of the original fibre with the additional features of two powerful branded technologies to offer an elevated wearing experience.
Alistair Williamson, Vice President EMEA & SOUTH ASIA Apparel of The Lycra Company during his speech "Let's Talk Sustainability (with) The LYCRA Company" held on November 7th, shared with guests and press the goals for the future, updates related to The LYCRA Company's 'Planet Agenda' sustainability program and the ongoing commitment to promote a more sustainable textile supply chain. In conclusion, Williamson commented as follows "We are very pleased with the participation of The LYCRA Company at this fair again, which as always, allowed us to have great meetings with our customers and also gave us the opportunity to present our innovations and discuss The LYCRA Company's commitment to sustainability, sharing with the market our major project related to the development of the LYCRA® bio-based fiber, which will take a turning point in 2025."
Watch the 2023 reportage: