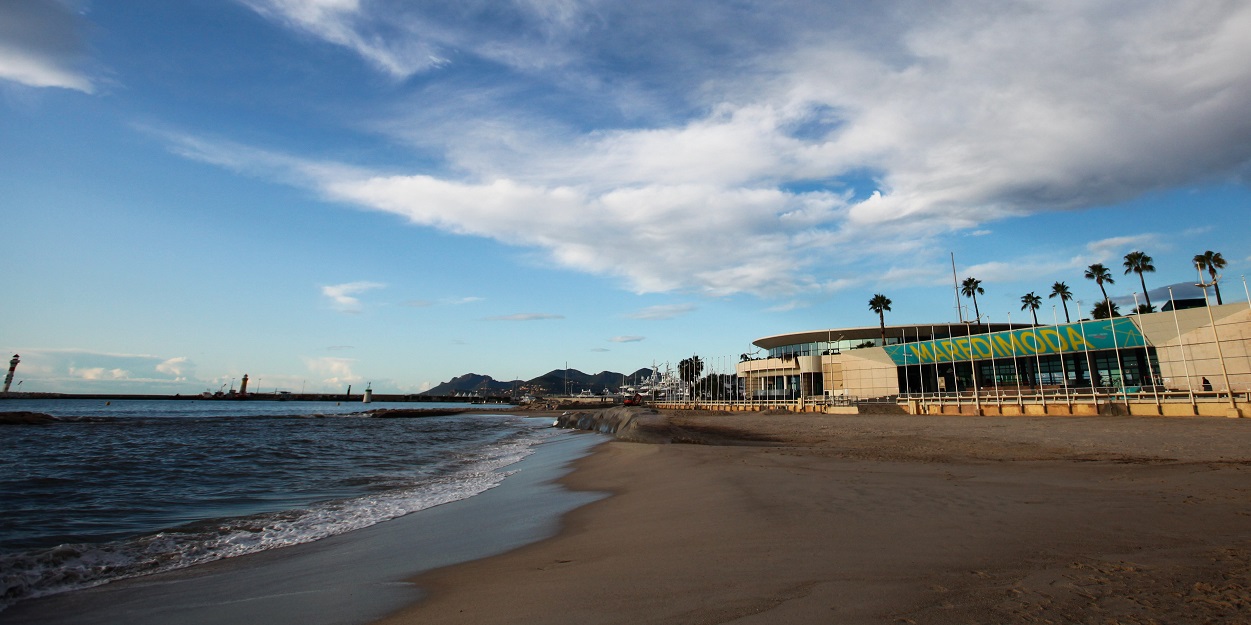 MarediModa is growing and aiming for sustainability
The 18th edition of MarediModa, the international European textile fair for beachwear, underwear, and athleisure that was held from November 5th – 7th at the Palais Des Festivals in Cannes wrapped up with a 3% increase in visitors.
Over 3,100 buyers, from Italy, France, Spain, England, and Germany, with a significant increase in visitors from the United States met up with the 110 European companies previewing their collections for summer 2021.
"It was hands down one of the best editions in recent years – commented Claudio Taiana, chairman of the show – both in terms of numbers and quality in ambiance and as far as visitor consent is concerned. The work developed by David Shah on trend forecasting, the new area dedicated to trends, the conferences, the in-depth analysis of themes, the installations, and the highly convivial moments that animated the halls of the Palais Des Festivals this year were also all greatly appreciated. This clear response is the reward for the virtuous growth that has occurred. Today our salon undoubtedly represents an absolute reference point in the beachwear, underwear, and sports sectors thanks to growing interest on the part of large worldwide brands in European fabric of controlled origin who share a desire for speeding-up things regarding issues of sustainability; these increasingly important issues are the ones which are currently being addressed in our companies".
Next edition 3-4-5 November 2020. Save the date !
During the event, winners of The Link 2019 were awarded, the contest dedicated to fashion designers from over one hundred of the best-known European schools. Aleksandra Szczegot rose to the forefront with first place in the Beachwear category, the Underwear category went to Anna Elizabete Kasparsone, and for the Athleisure category, Katia Innerhofer won.
Watch the official video: