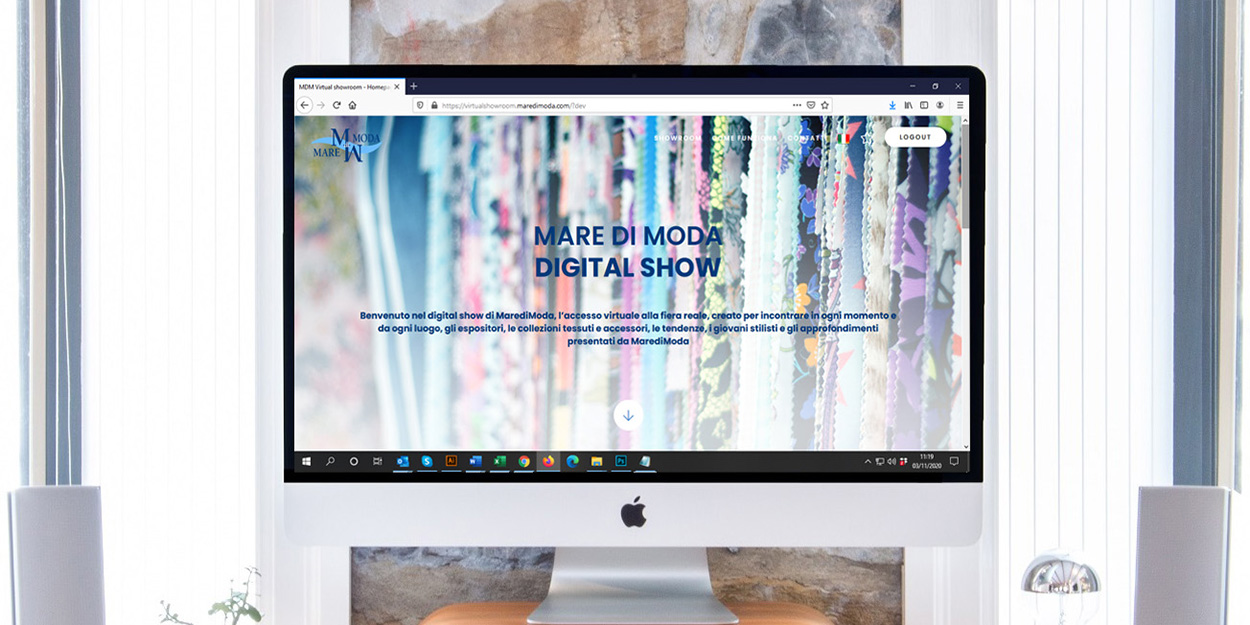 MarediModa launches its digital show
Today it is increasingly important to restore a strong connection between suppliers and brands. After being forced to cancel its in-presence edition scheduled from 3 to 5 November, MarediModa goes digital starting from 16th November.
This decision comes about the need to reconnect customers and suppliers in an uncertain period of time which nevertheless may not and must not stop our work routine. As a matter of fact, this is the time to design new collections: that's why it becomes essential to recommence our activities even if in a virtual form.
" It hasn't been our choice to cancel the MarediModa in presence trade show – underlines Claudio Taiana, president of MarediModa – and we believed in our event till the very end. As a matter of fact, we consider the convention between operators and companies along with the in-presence product presentation as extremely important. MarediModa is a unique opportunity for a professional exchange of ideas, projects and research. We have not surrendered, we have faced this situation by implementing the previous digital platform to enable our companies to present their new collections.  We are sure that MarediModa Digital Show will fully accomplish this purpose and it will be a complementary support to the next in-presence edition which we are planning from now".
The MarediModa Digital Show https://digitalshow.maredimoda.com/ aims at being an effective working tool enabling each company to show collections and exclusive items, in a private and safe section.
MarediModa has designed its virtual stand to welcome visitors by offering them the possibility to access collections, select fabrics or accessories remotely and establish a commercial contact as well.
MarediModa Digital Show is supported by the Lycra Company, global manufacturer of innovative technological solutions for textile-clothing.
Its LYCRA®XTRALIFE™ fibre reconfirms to be as "best in class"  thanks to its extraordinary performing features for beachwear. This secret ingredient protects fabrics from the damaging effects of swimming pool chlorine, suntan cream and UV rays, by ensure them an incomparable resistance and a longer life cycle.