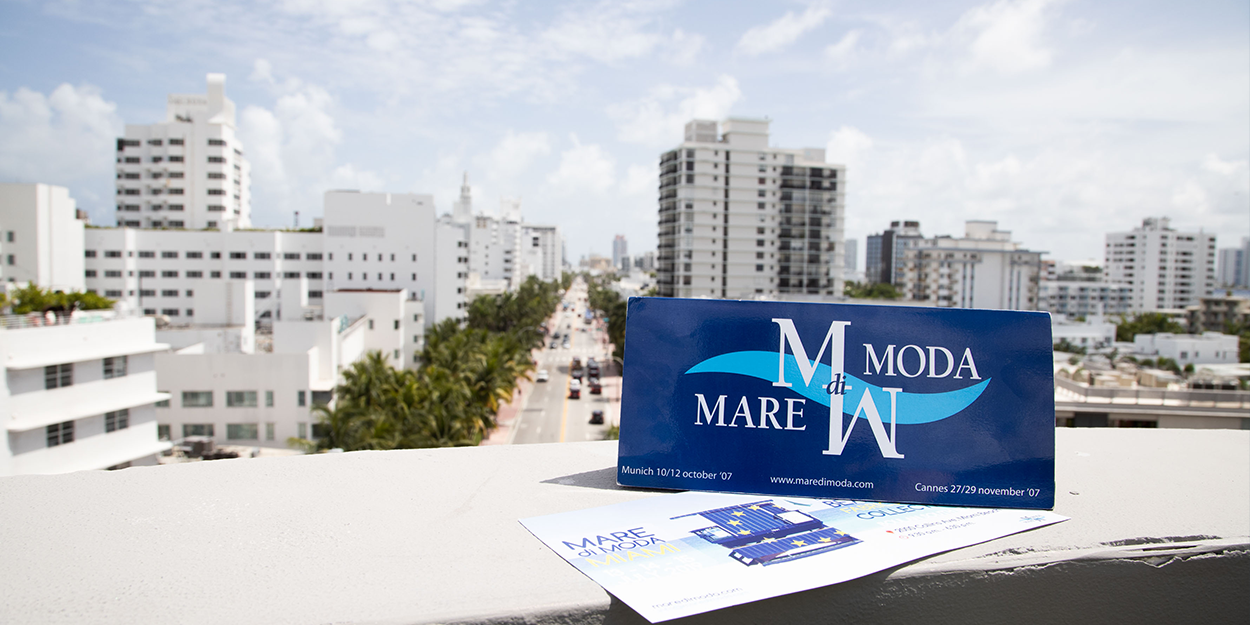 MarediModa Miami: mission accomplished
The MarediModa Miami event, on stage at South Beach from 13 until 15 July, has recorded a very positive result. The objective to promote fabrics and trims of authentic European origin has been fully targeted by MarediModa which has been active for the industry since ever, organizing events and missions, first of all, the one in Cannes (5-7 November 2019). A sort of ambassador of the European textile of high-quality which aims at creating a direct link with the US market.
The 16 companies belonging to the MarediModa network have had an exceptional opportunity to meet leading brands from the USA, Canada, Brazil, Colombia, Australia, Peru, Mexico, and Santo Domingo.
MarediModa Miami has recorded a very successful performance – underlines Claudio Taiana, president of MarediModa – both in terms of contacts and visibility for the upcoming show in Cannes. An ideal bridge to access the names that count on the American continent, a qualified and certified extension, the main and essential theme of our mission ".
Just to name a few: Eberjey, Tommy Bahama, Maaji, Ralph Lauren, Leonisa, Touche, Track & Bliss…
The previews of S/S collections 2021 are the real key players of the event which will be fully unveiled in Cannes by over one hundred exhibitors all European.
Elegant and sophisticated plains, unique and iconic prints, vibrant and fresh colors, jacquards, flock prints, laminated and metallic fabrics, laces, embroideries, fringes, sequins, precious trims, innovative rubber-elastic tapes, hi-tech and sustainable fabrics.
Here's the video reportage: