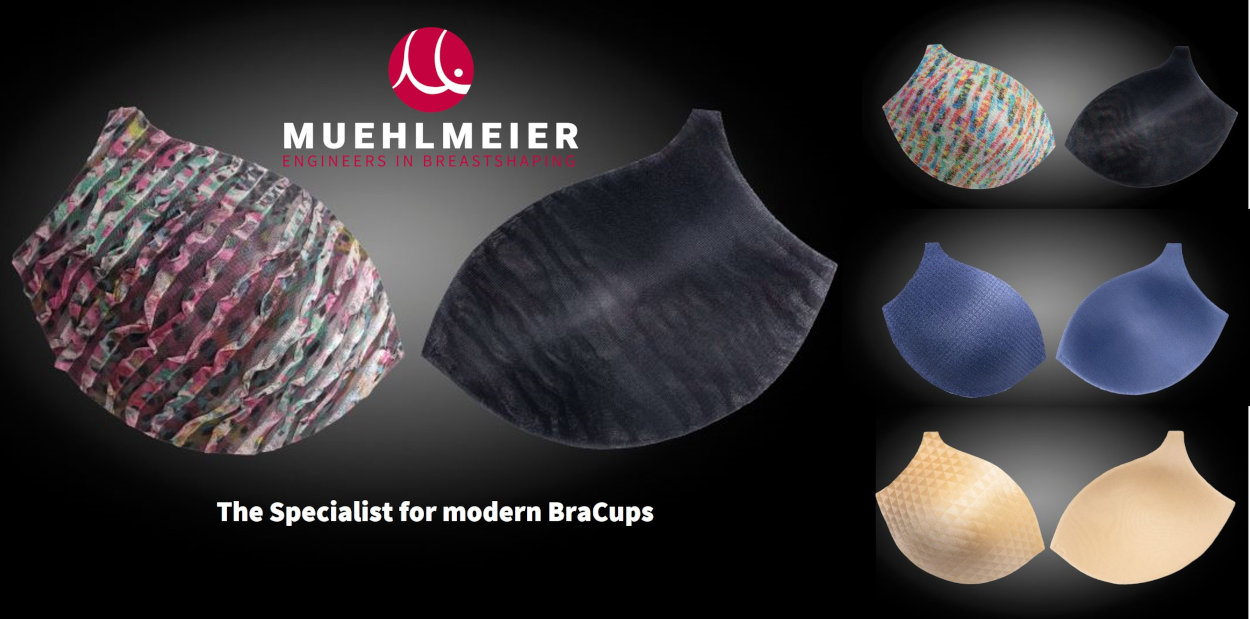 [company news]
Next Generation M-SPACER BraCups by MUEHLMEIER – The modern and versatile breast support for all-round sensual well-being
The Breastshaping specialist MUEHLMEIER has expanded its versatile M-SPACER BraCup collection with breathtaking new material and design compositions for multiple applications in Swimwear, Lingerie, Activewear, Yoga and Casualwear.
From shiny materals for everyday use to unique delicate Jacquard patterns, light airy material with extraordinary breathability, super-soft opaque SPACER, poetic lace-like patterns and 3-dimensional statements… with this Next Generation M-SPACER BraCup collection, MUEHLMEIER covers all the needs and desires of modern women.
The eco-optimized M-SPACER BraCups meet all the female aspiration for natural, decent support in combination with sophisticated breast shaping, breathability and the desire to protect the environment. As SPACER knitting can be done with recycled Polyester and biodegradable yarns, it offers companies the opportunity to replace PU-foam BraCups.