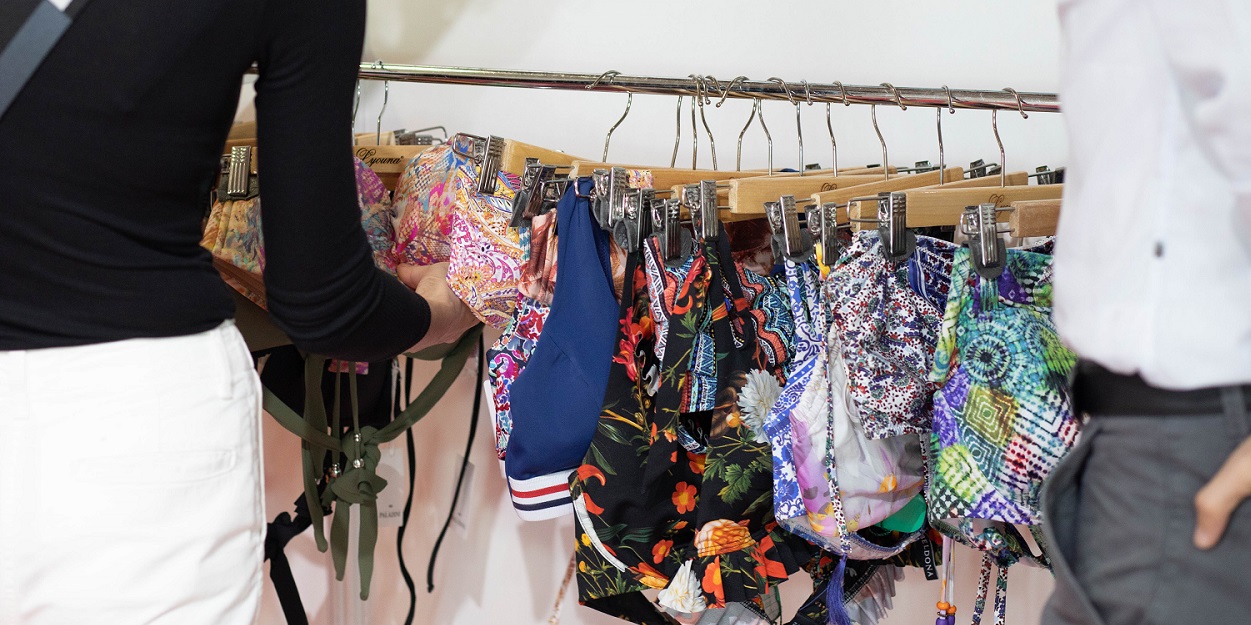 Private label, creative solutions for the beachwear, intimates, athleisure brands
The need to offer visitors to MarediModa a selection of quality and highly reliable private label companies is become true today in a unique overview of its kind.
The private label manufacturer area, introduced with a far-sighted choice in 2007, to allow brands to find reliable partners in Europe and in the countries of the Mediterranean region, has constantly increased due to the exponential growth of the reshoring phenomenon. Bringing back the production to reliable and nearby districts and countries, the possibility of running minimum quantities, the attention to environmental issues and with a common attitude compared to Asian partners, is a reality now. This year, 14 companies from Italy, France, Spain, Portugal, Greece, Tunisia and Morocco will be exhibiting in Cannes. We are talking about reliable partners able to support both designers which launch their first collection and established brands and chain which need medium/large volume productions of beachwear, underwear and athleisure.
Geographical proximity, ease of communication and ethical and environmental values sharing make the decision to bring production back to Europe a necessary decision for all brands of the industry.
EXHIBITORS 2023
7 FASHION – FRANCE
ALMA FASHION – ITALY
BACOVET INTERNATIONAL – TUNISIA
BIKINI BEACH CONCEPT – TUNISIA
BLUEPOINT – GREECE
FLM TEXTIL – PORTUGAL
FORUM GROUPE S.A.R.L. – TUNISIA
GROUPE INTERNATIONAL DE LINGERIE – G.I.L. – TUNISIA
INTERLINGE S.A.R.L. – MOROCCO
MADEINBO – ITALY
OPTIMUM TEXTILE – TUNISIA
PEREIRA & ANDRADE – PORTUGAL
PLEIN SOLEIL – TUNISIA
TEXTIL ELTEX – SPAIN
Next to the PRIVATE LABEL area visitors may find the SEAM a close-up on private label companies and their know-how.
Collections by
Alma Fashion/Forum Groupe and Bacovet International