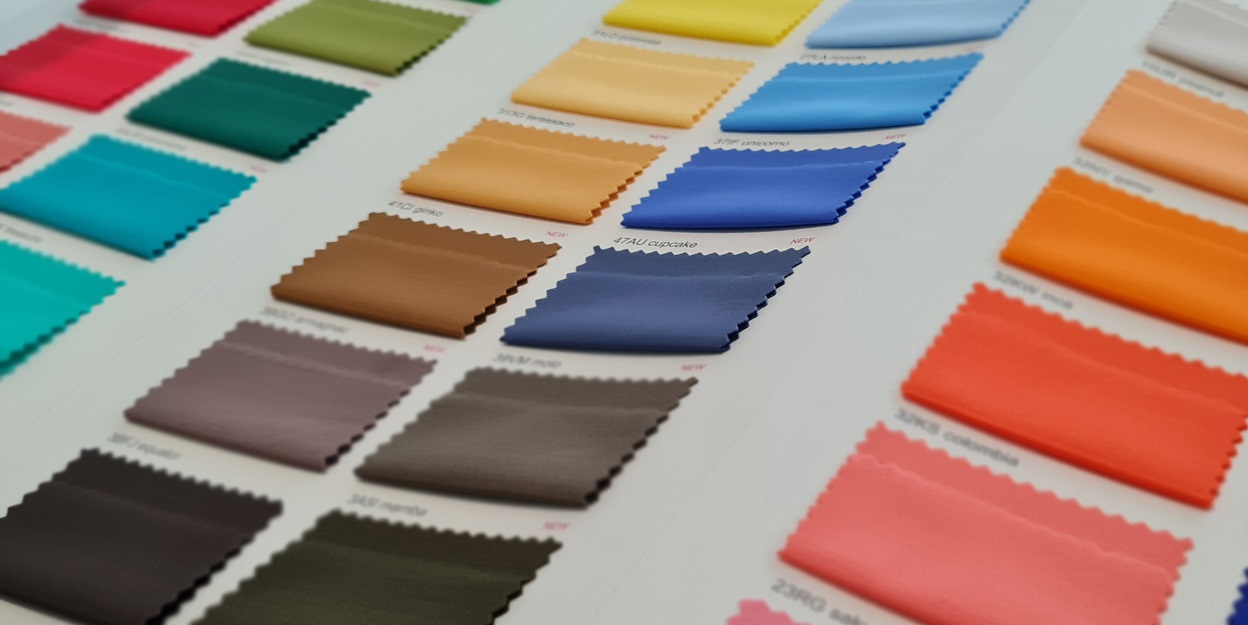 [company news]
Renew Cult, Style & Fine, Jersey Lomellina's eco-sustainable fabrics return to MarediModa with a renewed  color chart
Eco-sustainable, versatile, wraparound and high-performance, they have been designed for trendy beachwear. Renew Cult, Style and Fine by Jersey Lomellina are also suitable for fashion, outerwear and underwear, and, also thanks to their brand-new colour card, are expected to become the real stars of Mare di Moda 2022.
48 new and exciting nuances for every product, inspired by nature.
These palettes include several romantic shades with a vintage touch, which remind to corn fields with their yellow, blue and green shades standing out against the sky and the surrounding trees.
Renew Cult, Style and Fine boast different characteristics and weight and have been designed for different applications. Thanks to their colour ranges and their different weights, they can be used to create several eco-sustainable total outfits, including everything you may need from base layers to the outer ones.
Eco-sustainable because all polyamide fabrics belonging to the RENEW family are made of ECONYL®, a regenerated Nylon from pre- and post-consumer waste materials (fishing nets, carpet fluff, tulle …) which, at the end of their useful life, instead of ending up in a landfill, are collected and regenerated through complex physical-chemical processes.
RENEW CULT
High-performance, compact, non-see-through and super elastic, Renew Cult follows body movements ensuring a perfect fit. Resistant to pilling, abrasions, and UV protective, it is ideal for both beachwear and sportswear items which will keep their shape even after many washes and long use.
COMPOSITION: 82% Regenerated PA; 18% EA; WIDTH cm 160; WEIGHT g/m² 170
RENEW STYLE
Renew Style by Jersey Lomellina: an eco-sustainable fabric made of ECONYL® regenerated Nylon, which turns waste into solutions for fashion and interior design. Featuring a matte, rich and sophisticated texture, Renew Style is compact and lightweight, the perfect fabric for the creation of breathable and comfortable t-shirts.
COMPOSITION: 90% Regenerated PA;10% EA; WIDTH cm 150; WEIGHT g / m² 145
RENEW FINE
Renew Fine by Jersey Lomellina: an eco-sustainable fabric made of ECONYL® regenerated Nylon. Compact, lightweight, soft, wraparound and ultrafine, like a second skin, features a matt and slightly  see-through effect which makes is ideal for underwear and ultralight, sexy and comfortable sporty tops.
COMPOSITION: 83% Regenerated PA; 17% EA; WIDTH cm 150; WEIGHT g / m² 110