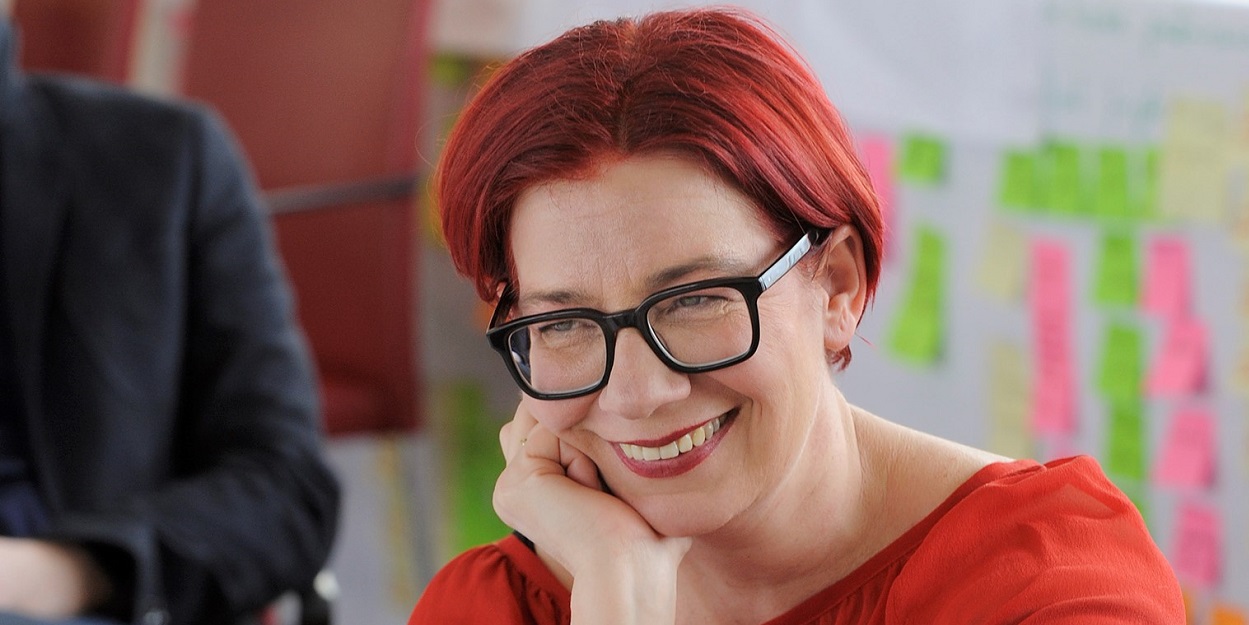 S/S 2020 trends: Interview with Anne Marie Commandeur – Stijlinstituut
Interview with Anne Marie Commandeur from the Stijlinstituut Amsterdam. Anne Marie is part of the MarediModa Trend Board, a team of experts behind the exclusive trends for beachwear, intimates and athleisure that will be unveiled at MarediModa Cannes (6-7-8 November 2018)
Dear Anne Marie, what does it mean for you and the Stijlinstituut being part of MarediModa trend board?
It is a true honour and pleasure to be part of the Mare di Moda trend board. Really interesting to connect with professionals from the industry and sense their thoughts, interests and concerns. To be able to share our research and conclusions. We hope to inspire design and to contribute to the process of well-informed decision-making.
How important is the contribution of companies' style bureaux in trend forecasting?
The contribution of the trend agencies is complementary to the role of designers, developers, technical teams and marketers within the companies. We aim to inspire by offering information as a product from our futures research, pointing out emerging colour and design directions and linking these to changing consumer mind-sets and sociocultural shifts. This to make companies feel more confident and fit for future. We realize our audiences are very well informed and that much of the information they need comes from their own industry and experience, derived from data harvested from within. The fact that we operate outside their circle, adds a fresh and informed take. We bring in supplementary information; show the wider context, and being external gives us the freedom to, next to down-to-earth analysis, suggest views that are more controversial, experimental, opportunistic or even rebellious, which can be refreshing and provoke progressive innovation.
Let's talk about colours.  Which colour will lead 2020? Why?
Colour is of massive importance for its emotional quality and aesthetic power. Opinions on colour are also highly individual. Regional differences, mind-set, function and timing rule and next to this there are the underestimated interaction between colour and the material surface, performance and shape of the garment. That is why I personally don't believe in THE colour for a season. For what product, which look, and for whom?
I do have an opinion though about what I think is the most interesting swim colour to come. It is probably the most controversial one – purple. From soft lilac to electric or luminous to deep purple. Making every buyer nervous, since hard to sell, yet when it is used well it will provokes a stir. We like the innovative spirit of it. Yet its success is depending fully on where and how it is applied. Thinking of patterns as well as novel material surfaces purple and electric blue depict the impact of technology. Trying to reach a luminescence and saturation that only translates well on screens. That is what we also like in the comeback of the fluorescent hues. Favouring the man-made and computer-generated.
When it comes to volume we believe that the understated and more calm, or even' sanctuary' shades will be well in favour for 2020. We show a wide palette of these in upcoming trend stories. From near white pales to vegetal darks and a range of subdued as well as elegant mid-tones in between.
And in terms of silhouette for beachwear?
The hybrid active/leisure/swim/rtw looks. Sturdy and product of smart engineering with smooth blended details. Simple in outline, covering and performing. Versatile items that can be worn in combination with sporty leisurewear, for people to be geared up for any occasion. Featuring zips or lacing details, finished with contrasting trims and bold elastics. The covering top, even until the neckline is anyhow key, in all its variations – zipped, laced or even draped. To be worn with tiny bikini briefs as well as active trackpants and streetwear pants and skirts.
Interesting to see that even where the spirit is more nostalgic, romantic or festive, there will be traces of power dressing in styles that are sensually self-confident rather than sexy.
Which will be the main, the strongest, the most impactful source of inspiration for trends 2020?
The celebrity collaborations of the music stars with sportswear industry are tremendously impactful and inspiring – Rihanna and Beyoncé. Showing athleisure collections built around elevating and empowering girls of all sorts, shapes and all ages. This is about more then just fashion aesthetics – it is all about inclusivity.