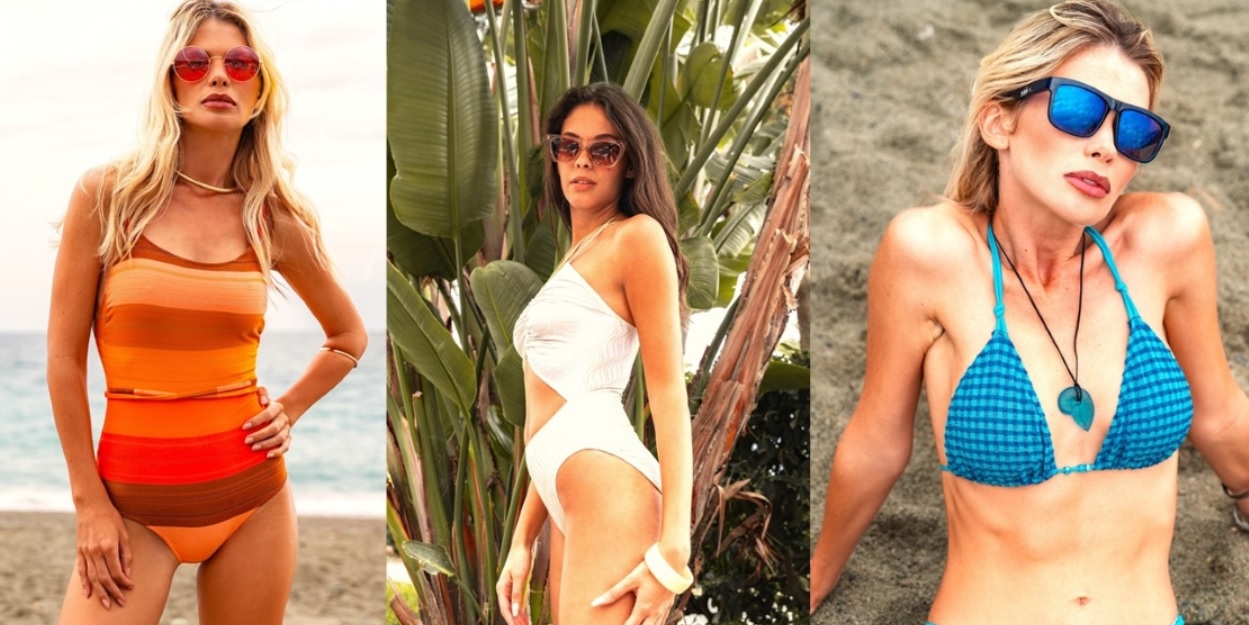 [company news]
Blu 2025. A special collection for the 90th anniversary of Taiana S.p.A.
The BLU collection for summer 2025 accentuates its focus on sustainability with the introduction of a new range of green yarns. A theme that runs through the entire value chain, from energy supply to finishing.
The proposal dedicated to women is divided into four central themes: retro elegance, white-red-blue cruise, vitaminic multicolor, and luxurious minimalism. Lightness, character and enveloping hand combined with unthinkable performance. 4way yarn-dyed and pieced fabrics ranging from smooth to seersucker effects, offering diverse jacquard and armature designs ranging from striped, plaid, floral to geometric patterns. Sophisticated colorways, from sunny earths to pop cuts, from washed-out stripes to jacquard all-overs, from solids to sophisticated harmonious color combinations. Central is an innovative proposal of lurex effects on yarn-dyed that punctuate surfaces with intense yet sophisticated gleams.
For men, however, Taiana's traditional classics are taken up and actualized, one part classic stripes and jacquards and one part more colorful and joyful. These fabrics, perfect for both bathing and off-water, are complemented by workings on plain bases, prints, double faces and 3D surfaces. The themes are figurative (landscapes, fauna and flora), forest surrealism, vitaminic multicolor, geometric (from micro to macro).
Taiana introduces the new LAB33
1933 as the year the Como-based company was founded, LAB as a laboratory for research and experimentation. This conceptual and inspired capsule features men's and women's fabrics with unusual and innovative fibers and applications for swimwear such as linen, silk, wool, Dyneema and reflective.