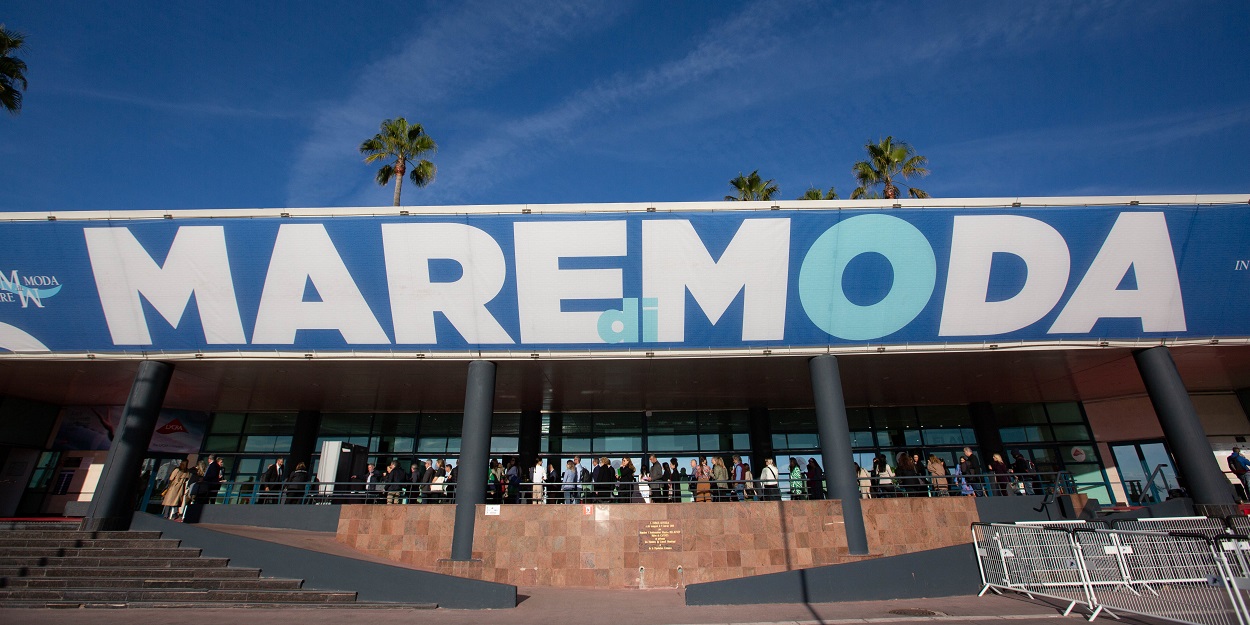 The 20th edition of MarediModa grows double digits and confirms Cannes as main venue
The 20th edition of MarediModa (Nov. 8-10, 2022) closes with a 10 percent growth in visitors over 2021 coming 75 percent from Europe and 25 percent from the rest of the world (United States in the lead). Nearly 1,000 visiting companies for nearly 2,000 guests were able to appreciate more than
250 collections of beach, underwear and athleisure fabrics and accessories for summer 2024 previewed by the most qualified European companies, as well as a selection of contract garment makers and design studios.
MarediModa confirms Cannes as the event's main venue for the next three years and resumes its missions abroad, which, starting with Miami, have been unanimously acclaimed.
"We are very satisfied with the results of this 20th edition," emphasizes Claudio Taiana, president of the show, "not only in the numbers but especially in the positive atmosphere that we were all able to measure at the fair. The sector is healthy and is restarting from here with enthusiasm after two years of uncertainty. Now we are ready to focus on the next mission to be held in London on December 13 and 14 as part of Texpremium.
Then Munich with Munich Fabric Start and in July MarediModa Miami within Swim Week.
The LYCRA Company @ MarediModa
Also this year The LYCRA Company by the side of Mare di Moda as historical partner of the Cannes Show. Mare Di Moda is an important opportunity to share and find out more about the performance and value of the LYCRA® brand and its technologies for swimwear, but also reaffirming the company's commitment and focus on sustainability.
On the opening day, Alistair Williamson (Apparel Vice President for EMEA & South Asia), gave a speech called "Durable Swimwear is sustainable Swimwear" which was then followed by a press conference with Nicolas Banyols (Chief Commercial Officer of The LYCRA Company) where they reaffirmed the Company's green commitment and emphasized the importance of producing cutting-edge fibers, yarns and innovative technological solutions that enable the creation of beachwear garments that are closer to the needs of the new consumers in terms of sustainability, quality, performance and high benefits.
WATCH THE 2022 EDITION VIDEO REPORT