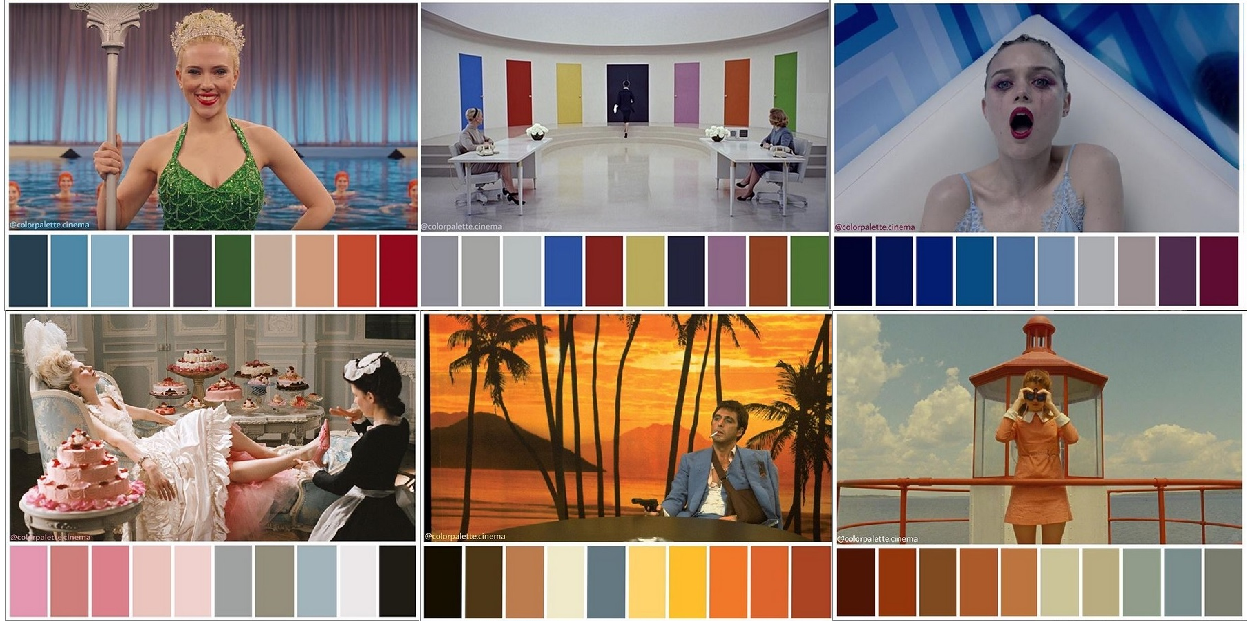 The Colors of (E)Motions: cinema through colors
The Cannes Film Festival has just ended. MarediModa wanted to pay tribute to the swimsuit in the history of cinema publishing some IG stories.
The Palme d'Or winner is Parasite, a Korean extraordinarily powerful black comedy. The cold colors of the poster are interrupted by the primary and vivid colors of the ball in the center.
Yes, because like in fashion even in cinema the wise use of color is essential.The colors are designed and created specifically for each individual scene to immerse the viewer into the atmosphere even before the actors utter a single word.
The Matrix, one of the most visually stunning films, uses the neon green color to reproduce the colors of the first monitors. In The Grand Budapest Hotel and Moonrise Kingdom, contrariwise, Wes Anderson chooses the delicate pastel shades palette. The Instagram account Color Palette Cinema offers a wide and surprising overview of examples. From the movies of famous directors as Hitchcock, the Coen brothers and Francis Ford Coppola to lesser-known films. According to Quentin Tarantino, B-movie and Spaghetti Western (Italian Western) are films of great inspiration. The Instagram feed is a succession of iconic and lesser-known scenes, a source for eyes in search of new stimuli.