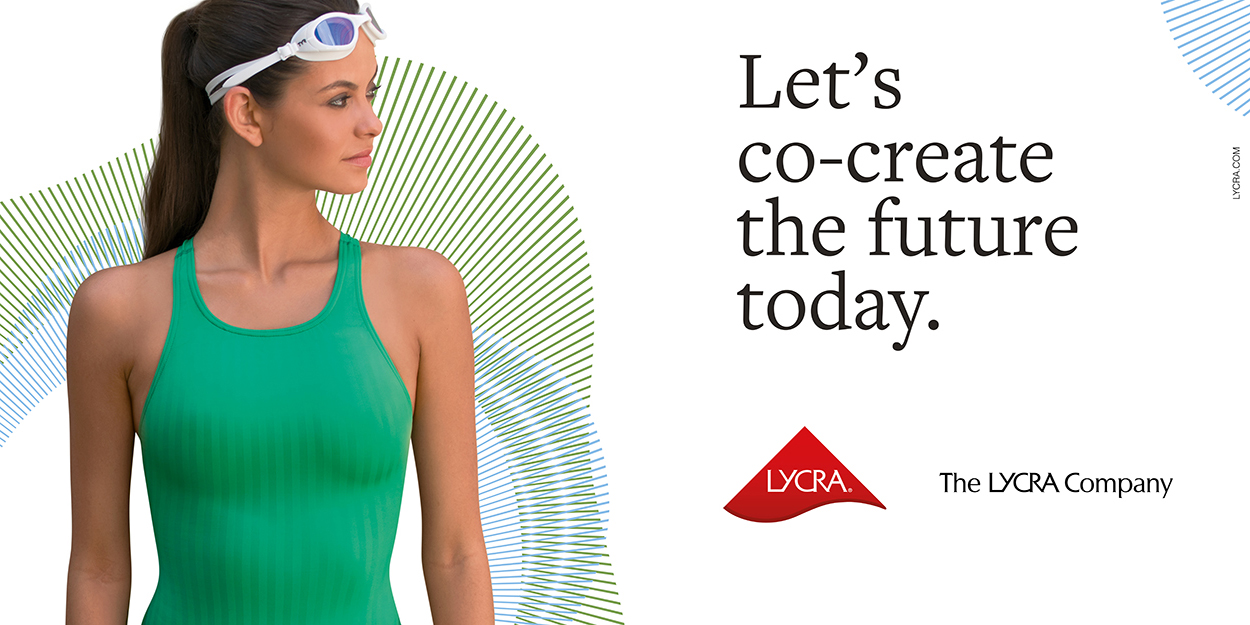 The LYCRA company: innovation, sustainability and traceability in Cannes
The LYCRA Company, leading brand in the development of market-driven innovations for the textile industry, is once more the exclusive partner of MarediModa. A wide-ranging participation featuring many proposals: a special LYCRA® lounge area for customers, partners and friends; a speech, scheduled for November 9th at 3:00 pm, about The Lycra Company's commitment in key topics such as: Innovation, Sustainability and Traceability of the supply chain, a strategic and market contribution for the industry.
The lounge area "Enjoy the LYCRA® Planet" – which has been designed to be a space for a "Safe Relax Experience", to enjoy short breaks and moments of friendliness in a complete safe way and to explore the latest innovations  developed by The LYCRA Company for the swimwear industry.