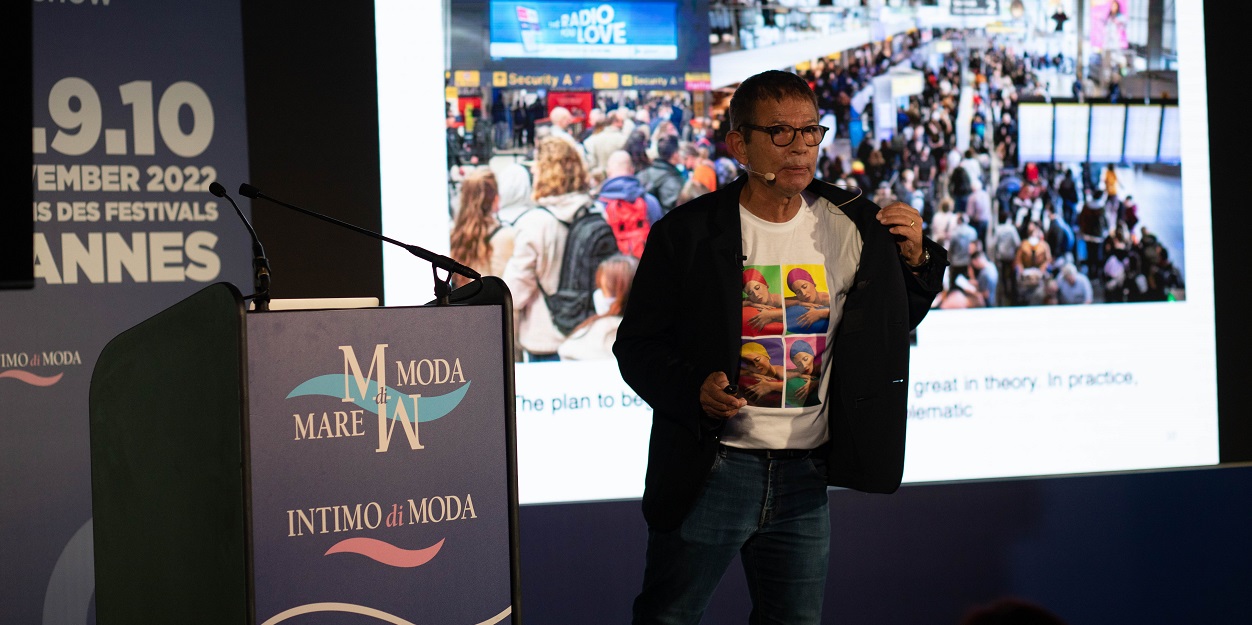 The MarediModa Trend Book 2024: a unique and unmissable source of inspiration
The MarediModa Trend Book, a unique tool for activating creativity and stimuli for designing new collections, is now available to fashion designers from all over the world. Handled by David Shah and Anne Marie Commandeur, leading trend forecasters on the international panorama very focused in textile fashion. The MarediModa trend book collects new trends which are the result of social and sociological investigations and features themes, colours, textures, possibilities and new explorations. It's a source of inspiration in particular today where fluidity determines new ideas, where everything merges in a single creative flow.
Especially designed for beachwear, underwear and athleisure, the MarediModa Trend Book can be useful for any textile/clothing area.
Here below the five themes sorted out by the MarediModa Trend board for SS2024:
ESCAPIST
TRANSCENDENT
WISHFUL
MAKESHIFT
SISTER HOOD
The trend book also contains, exclusively, the video of the trend presentation by David Shah, an unmissable appointment at the MarediModa Cannes event.
The MarediModa Trend Book can be received free of charge by visitors of Cannes 2022 or purchased: click here