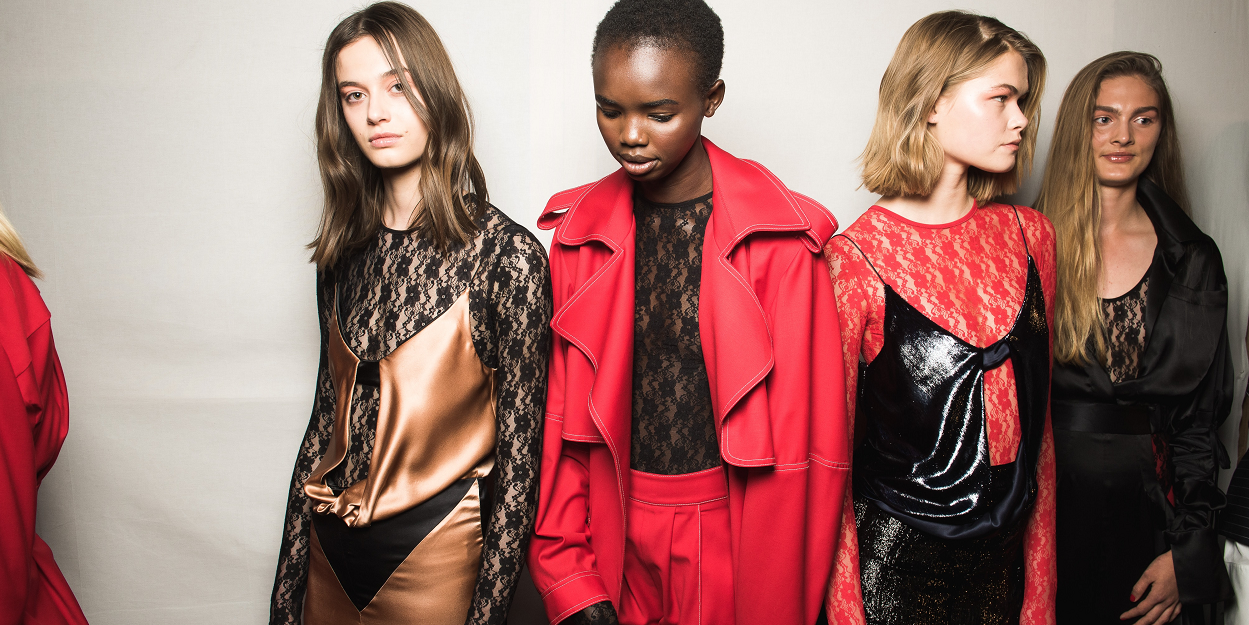 The young talents present their collections at MarediModa Cannes
The young talents of The Link fashion contest 2019 amazed the selection jury. The young designers expressed their personality through different collections but all united by creativity, modernity, and originality.
Take part in the fashion show to discover the collections of the 9 finalists in the beachwear, underwear and athleisure categories and discover the winners of the contest. November 6th, 6:15 pm.
BEACHWEAR
XOANA MEDRAÑO RODAL
Inspired by the eccentric life of "Little Eadie" Beale, poetry and realism merge into vintage prints creating unusual combinations and patchworks.
ANASTASIYA SALEICHUK
Inflatable elements enhance a funny, easy-going and colorful collection: unconventional beachwear to surprise and catch off guard.
ALEKSANDRA SZCZEGOT
Sensuality and strength. A modern Scheherazade, a disruptive feminist message declined with elegance and boldness.
UNDERWEAR
DOORI CHOI
A harmonious and refined lingerie collection celebrating and reinterpreting the evolution of style, from the splendor of romanticism to the sobriety of the Victorian era with great attention to detail.
ANNA ELIZABETE KASPARSONE
Stereotype transformation and women's freedom enhancement. The spirit of the 60s feminist movements get idealized in a delicate and strong collection
SERENA TOMMASI
Active lingerie designed for a sporty woman who does not want to give up her femininity, cut and technical materials combined with contemporary embroidery.
ATHLEISURE
KATIA INNERHOFER
A street look outfit with a clear reference to the world of skiwear. An alpine athleisurewear perfectly at ease matching in urban context.
ALBERTO MAIORELLI
A strong streetwear featured collection for a dynamic woman. Geometric lines stressed by pop and electric colors to emphasize the physicality of a metropolitan heroine.
SARA ZAGNI
Bright colors and acidic prints inspired by the mineral world for a urban active collection, with an eco-sustainable soul and an outdoor spirit.