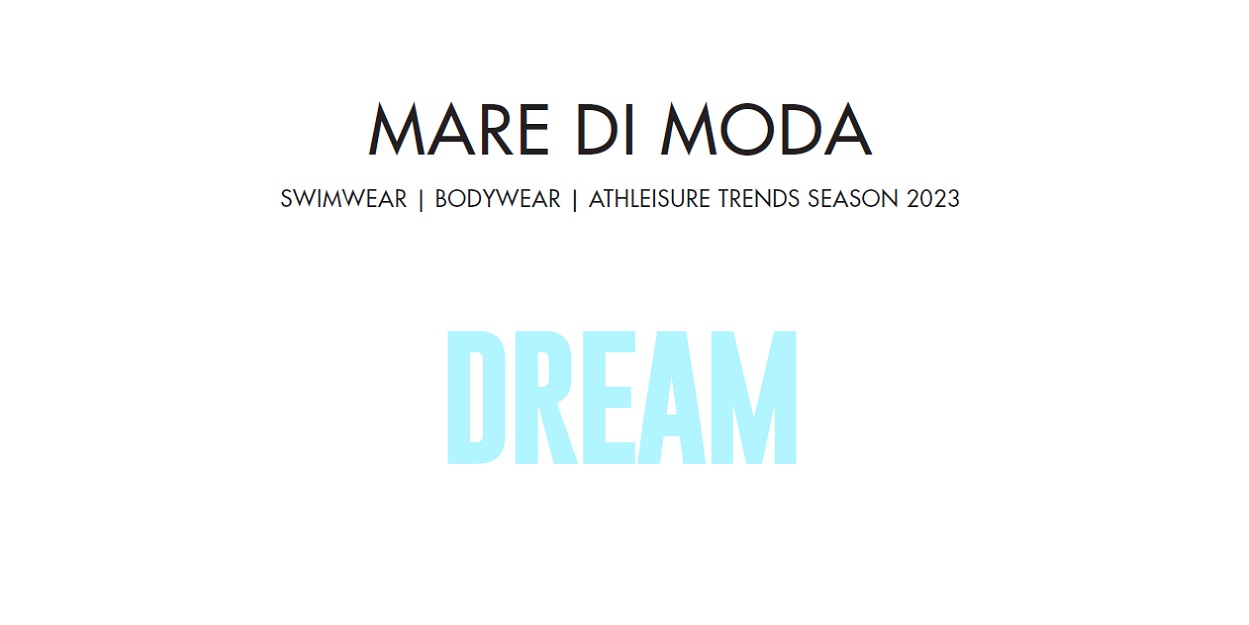 Trends preview Summer 2023 – MarediModa feat. David Shah
DREAM
Our vision for climate positivity seems unlikely to be linked to fashion. But fashion is powerful because everyone sees it: it's a way of communicating. Scientists, chemists, fashion designers and activists must work together to write this new chapter in fashion history, with science its vital collaborator. Instead of sitting back thinking the planet is changing because of us, the fashion industry can be an intellectual and emotional leader in the climate conversation.
These are the trends 2023 defined by David Shah and his team:
01: Engineer 02: Curate 03: Regenerate 04: Recreate 05: Imagine.
David Shah has sketched out the state of the art and the next future on the occasion of the exclusive trend presentation for the MarediModa exhibitors . An in-depth and involving analysis describing post-COVID scenarios and perspectives for the industry.
Discover the key concepts 2023 on the MarediModa's Instagram profile (@maredimoda) The trends will be fully disclosed during the upcoming edition of MarediModa scheduled on 9-10-11 November.