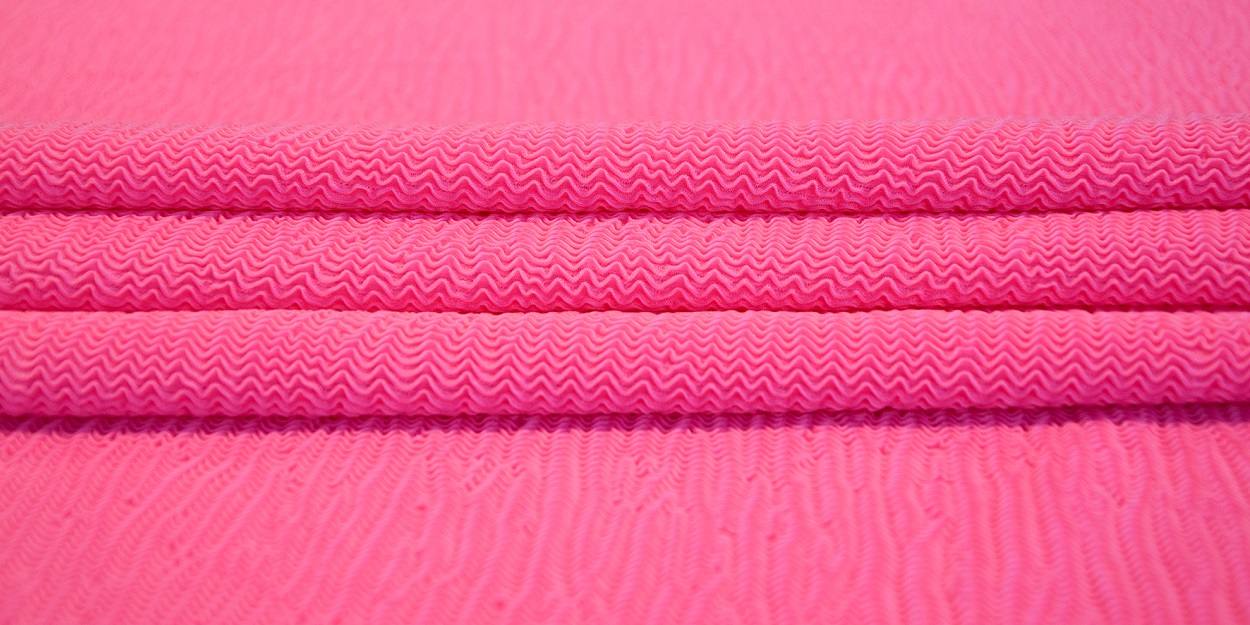 [company news]
Welcome Ibiza. The new embossed fabric by Carvico
A brand new fabric, a great comeback of more structured fabrics by Carvico which has just launched Ibiza, an embossed fabric born to make history.
3D, dynamic, energetic, Ibiza is peculiar and intriguing, bi-elastic, adaptable and with the ability to embrace and enhance any type of silhouette.
A versatile, cool and young fabric with a hint of vintage, refinement, glamour and class.
Ideal for the creation of trendy, fashionable beachwear, Ibiza was designed to evoke the atmosphere of the streetwear style of the early 90s and to meet the requirements of all women, from the youngest to the most mature ones.
Its rich and multi-faceted color card contributes to make this new product by Carvico extremely versatile and fashionable.
Width: 120cm
Weight: 270 g/mq
Composition: 93% PA +7% EA
Roll length: 35 mt