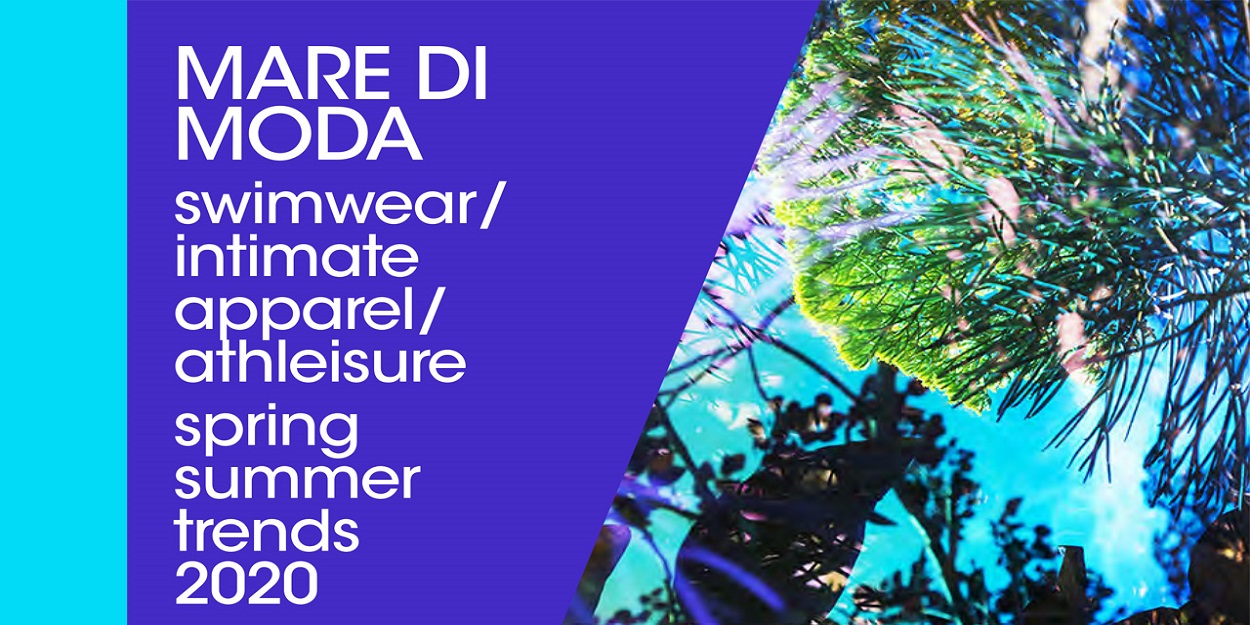 What about beachwear, intimates and athleisure trend forecasting? MarediModa think big
The real definition of a trend, its proper function, is strictly linked to the virtuousness of the approach that has generated it. This quick consideration seems to be obvious, but it is not. Defining a trend is the equivalent of designing a scenario which does not reflect exclusively a reality in terms of style, it's like soaring wings on old and new territories, thinking about the past to amounts to the future. On this basis sharing ideas, experiences and perceptions plays a primary role. Trends designed by MarediModa embody exactly this way of looking at reality, Barcelona and Como previews that took place at the beginning of the month, have confirmed this attitude. The outcome of this creative process is the ripe fruit of a sociological and stylistic elaboration developed by the incomparable David Shah in collaboration with Anne Marie Commandeur from the Stijlinstituut of Amsterdam, it's also a dialogue shared with the style departments of the textile companies member of the MarediModa. This result is precious, it is a real sextant for the upcoming S/S collections 2020. This is one of the main reasons not to miss MarediModa 2018 (6-7-8 November – Palais des Festivals, Cannes – SAVE THE DATE !).
Here is the incipit of 2020 trend forecasting:
From truly specialised
to fully hybridised
The shift towards hybrid fashion disrupts and transforms, but in a positive way. Athleisure opened Pandora's box by bridging the gap between activewear and leisurewear – and now fashion goes beyond it. Intimate apparel and swimwear have entered the melting pot to form a powerful and versatile fusion. Performance fibres and fabrics have transitioned into leisurewear, giving designers a far wider and deeper portfolio with which to work. Mare di Moda highlights six influential design themes – four swimwear oriented and two intimate apparel. Each theme informs and inspires truly specialised and fully hybridised design. Choices made during the design process ensure that the variety appeals to all consumers, honouring diversity and addressing the importance of inclusivity.