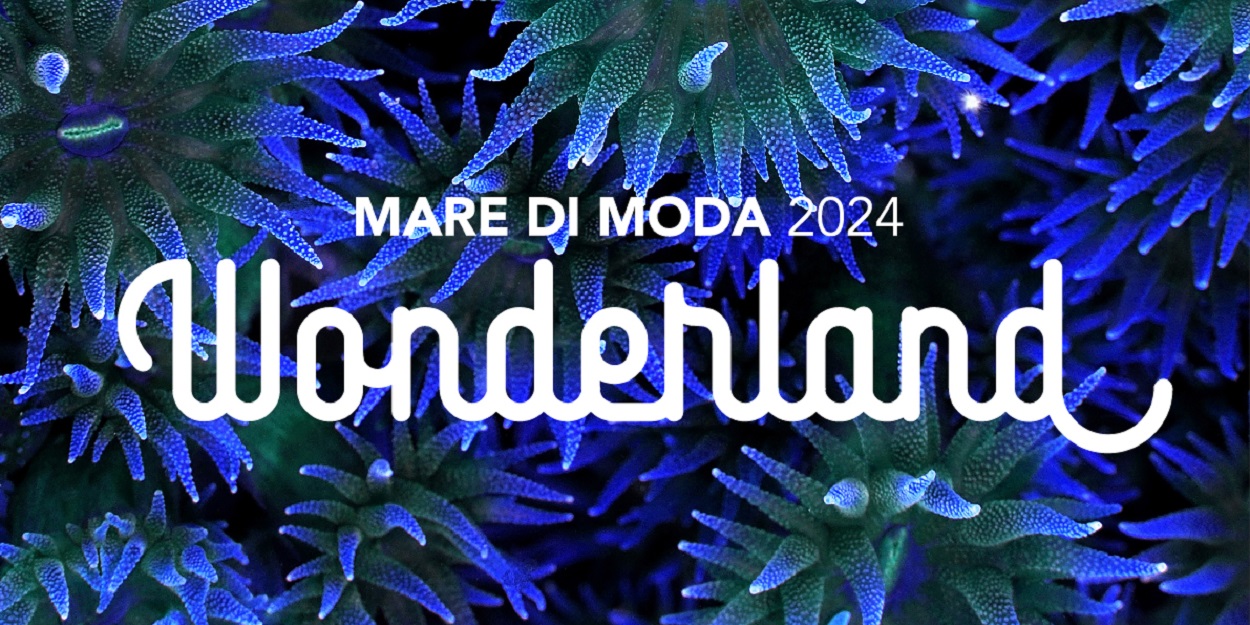 Wonderland – S/S 2024 trends
"As we emerge from the pandemic, we are on the play offensive as we seek out experiences beyond the everyday not just within our physical surroundings, but also in the online world, where gaming has become the ultimate tool for self-expression. We want escapism, novelty, and enlightenment. At the same time, we also face a climate crisis, inequality and social issues so we have to behave responsibly as well as dress positively to allow everyone access to Wonderland." David Shah
The trend presentation is scheduled in the MarediModa events area on November 8th at 11:00 am and November 9th at 11:00 am, followed by a guided tour of the trend forum by David Shah.
Every visitor attending the 2022 edition of MarediModa (November 8-9-10 @Palais des Festivals Cannes) may enjoy a free access to the exclusive S/S 2024 trend book: a 193-page trend presentation, color cards and link to watch David Shah's video presentation
A unique and must-have tool, a source of inspiration and a true sextant for the preparation of any beachwear, intimates or athleisure collection, which long to explore new territories and cross-contaminations. Developed by two masters in trend forecasting, David Shah and Anne Marie Commandeur, this digital book is available at a very competitive price. "The aim of this ambitious project – underlines David Shah, publisher and trend forecaster – is to provide a valuable tool able to trigger creative sparks, enlighten new visions and stand side by side of the creative process from social scenario until the upcoming fashion trends".
Click here to get your free-pass to MarediModa
Here are trends 2024:
ESCAPIST
swimwear | bodywear | mw | ww
Digital designers and makers are deliberately losing themselves in the wonders of alternate fictional universes. In response to these tumultuous times, designers are going on the play offensive, impacted by the infinite opportunities offered by costuming in gaming life. It fuels creatives to deliver immersive, enchanting, and exciting "skins". When materialised, these become ever more sensational, sensual and sexy – enhanced storytelling garb to make real-life all-the-more appealing.
TRANSCENDENT
swimwear | bodywear | athleisure | mw | ww | childrens
In reconsidering our role on the planet, we are re-establishing our inward, personal, and spiritual relationship to the natural world – something bigger than ourselves. In search of a deeper connection with nature, we pick up on the positive inspiration for bio-centric design. We do so from a contemporary perspective supported by science and hand in hand with advanced technology – not to rule and master, but as an act of humility. We are all guests in nature.
WISHFUL
swimwear | bodywear | athleisure | mw | ww | childrens
We're seeing the rebirth of fashion activism reminiscent of the 1980s, when fashion history and environmentalism responded to the politics of the time. A practical, solution-driven utilitarianism reigns, translating into exaggerated functional features and a material palette combining engineered hyper-performance with upcycled organic and synthetic resources. This makes hybrid body gear couched with energy, inclusivity, and positivity. Today's consumers have many tools that enable them to create and communicate ideas and opinions, and dressing is one of their favourite mediums. Stripped of their frivolity, these clothes become 'gear' to cope with life as it comes or to beat it actively, act and rebel. This is a positive and powerful story.
MAKESHIFT
swimwear | bodywear | athleisure | mw | ww | childrens
Counter-culturists and young activists mobilise the fashion community by taking their cue from the broader creative culture. In the aftermath or reawakening of 2018 hopepunk, youth combines the aesthetics of being soft and gentle with the messy politics of revolution. Today's widespread environmental awakening makes us recognise the role of craft, fashion, and art, bringing visualisation and experimentation in facilitating conversation around the world's problems and design solutions. Reuse is vital, turning to ad hoc and spontaneous remakes and reconfigurations. We've been there before, and considering the current events, we see this not as a trend but as a long-term movement.
SISTERHOOD
swimwear | bodywear | ww | girls
Female empowerment has many faces: right now, it's seen in celebrations of sisterhood, feminism, wellness, and spirituality. Looking forward to a time when women will run the world, they reimagine historically objectified female subjects in art and culture as women and girls with agency. They embed hyper romanticism with a spiritual edge instead of the harsh pragmatism and provocation that we are currently experiencing. Finally, they try to breathe fresh or extra life into the body-positivity movement, focusing on self-love, beauty, health, and wellbeing.